July 2015
Part 18: American Exceptionalism and Nationalist Faith
[T]hey had better not publish anything that challenges the idea that America is fundamentally good, the exceptional nation, because this is the one religious belief that cannot be challenged." — David Ray Griffin
By Frances T. Shure
Editor's Note: Frances Shure, M.A., L.P.C., has performed an in-depth analysis addressing a key issue of our time: "Why Do Good People Become Silent — or Worse — About 9/11?" The resulting essay, being presented here as a series, is a synthesis of both academic research and clinical observations.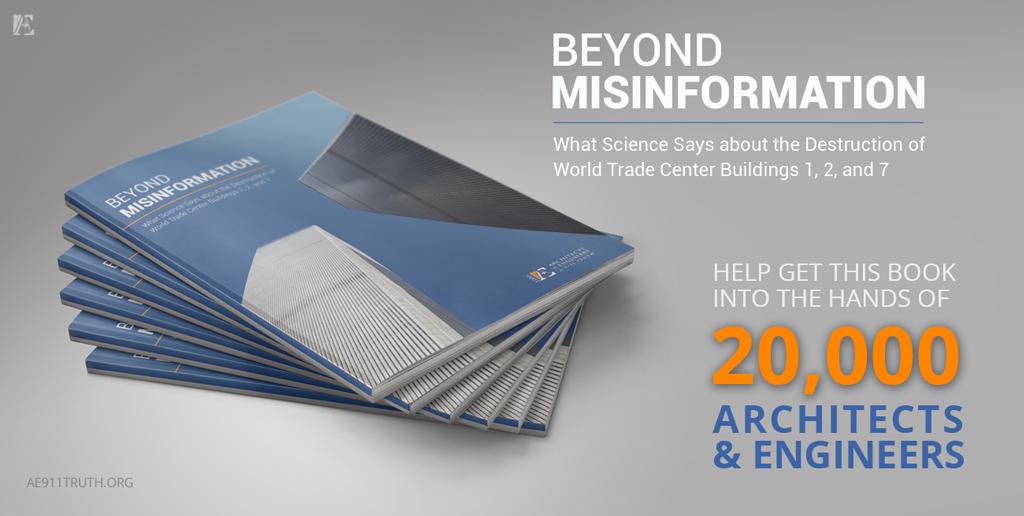 This September AE911Truth will release its first ever comprehensive guide to the World Trade Center evidence — a 50-page booklet titled BEYOND MISINFORMATION: What Science Says about the Destruction of World Trade Center Buildings 1, 2, and 7.
Once it is unveiled, this authoritative guide — designed to bring together the most compelling evidence into one easy-to-read, professionally produced document for laymen and technical readers alike — will be permanently available as one of AE911Truth's main resources.
And that's just the beginning!
Read More >> http://bit.ly/BeyondMisinfo1