Monday, July 23rd, 7-9 pm Radio Show with Robert David Steele and Matthew Sullivan on 9/11, Impeachment, "Intelligence..."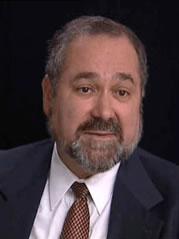 Robert David Steele
Next Questioning War- Organizing Resistance 9/11 Truth/Impeachment "Challenging the Intelligence Agencies" Radio Show- July 23rd, 2007 will be with guests- Robert David Steele and Matthew Sullivan.
Listen 7:00- 8:00 pm (PST) to the WeThePeopleRadioNetwork.com and to our guest in the first hour Robert David Steele, on Challenging the Intelligence Agencies and exposing 9/11 Truth.
Listen 8:00- 9:00 pm (PST) to our guest in the second hour Matthew Sullivan, reporting on the Impeachment Rally in DC on July 23rd, and the upcoming 9/11 Truth events planned for DC in September 2007.
In the first hour, we will discuss challenging the Intelligence Agency paradigm and exposing 9/11 Truth with guest- Robert David Steele (a new host on We The People Radio Network). He is the founder and CEO of http://www.oss.net/, a Global Intelligence Partnership and network that excels at both teaching and performing legal ethical intelligence collection, processing, and analysis. He is the Chief Open Source Intelligence (OSINT) Evangelist, and the pioneer of information peacekeeping and of lifting the poor through free online education in all languages. He is the leading international proponent for what the Swedes call Multinational, Multiagency, Multidisciplinary, Multidomain Information Sharing (M4IS), and the first to identify and evaluate the eight tribes of intelligence capable of creating a World Brain: government, military, law enforcement, business, academia, non-governmental organizations, media, and civil societies including citizen advocacy groups, labor unions, and religions. (Robert will also be hosting a new show on We The People Radio Network beginning next Tuesday from 7:00- 9:00 pm (CST) entitled OSS Radio.
In the second hour, we will talk about the Impeachment Rally scheduled for the same day (July 23, 2007) in Washington DC with Matthew Sullivan. We will also talk about the DC 9/11 Truth group that is organizing events in the nation's capitol and major activities for 9/11 Truth activists in September.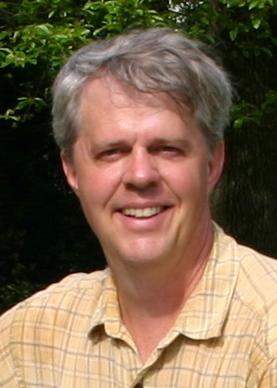 Matt Sullivan, Editor of Rock Creek Free Press
Matthew Sullivan is founder and editor of the Rock Creek Free Press, a small independent newspaper in Washington, DC. He is also a member of dc911truth.org, a driving force in the 9/11 Truth Movement in the nation's capitol.
Trained in Chemistry at the University of Delaware he worked as a R&D engineer at HP before taking graduate training in chemistry at the University of Texas in Austin. It was in Austin where he met his wife, Elaine and also where he became involved with the nascent Dell Computer Corporation, where he worked for 7 years, until 1993.
Matt now lives with his wife and son in his home town of Bethesda, MD, a suburb of Washington, DC, since 1993 and has been involved in the 9/11 truth movement since early 2005.
The show is archived at http://mp3.wtprn.com/Brouillet07.html and hosted by Carol Brouillet, a longtime activist who organized three conferences on Strategies to Transform the Global Economy and (the first) marches on her Senators and Congresswoman in January 2002 to Demand a Congressional Investigation of 9-11. She publishes the Deception Dollars, and Co-Founded the 9-11 Truth Alliance, and the Northern California 9-11 Truth Alliance . She organized premieres of films, educational events, marches, rallies for 9-11 Truth, the San Francisco International Inquiry into 9-11, and produced the film Behind Every Terrorist- There is a Bush. She is also a mother of three boys and has held a weekly Listening Project in downtown Palo Alto since October 2001. She ran for Congress in 2006 on the Green Party ticket on a 9-11 Truth, Peace, Impeachment platform.