Change Radio Show with Tom Atlee and Peggy Holman, Monday, July 30th 7-9 pm (PST) on Questioning War- Organizing Resistance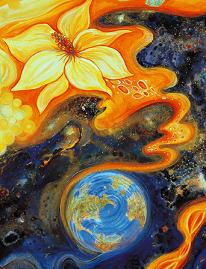 Listen 7:00- 9:00 pm (PST) to the WeThePeopleRadioNetwork.com and to our guests - Tom Atlee, is the author of the Tao of Democracy, and Founder of the Co-Intelligence Institute. Peggy Holman is a co-author of The Change Handbook.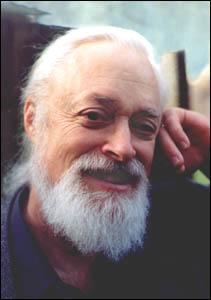 Tom Atlee- author of The Tao of Democracy
Tom Atlee, founder of the non-profit Co-Intelligence Institute, has written and spoken for twenty years on politics, democracy and cultural transformation. His two resource packed websites - co-intelligence.org and democracy innovations.org - are used by thousands of people every month, and a thousand of them subscribe to his email newsletter.
Raised in a Quaker activist family, Tom has been exploring social issues and personal and social transformation since an early age. His participation in the nine-month cross-country Great Peace March of 1986 marked a watershed in his life. He has served on the boards of the Berkeley Ecology Center and the Center for Group Learning. In 1991 he was invited to Belize and to Czechoslovakia (with his life partner, Karen Mercer) to consult on green social change and community-building.


PeggyHolman- author of The Change Handbook
Peggy Holman is a founder of The Open Circle Company. She is acknowledged as a leader in generative processes for whole system change. Open Space Technology, Appreciative Inquiry and Dialogue are integral to her work because she believes in their great promise to unleash the human spirit for individual and collective good.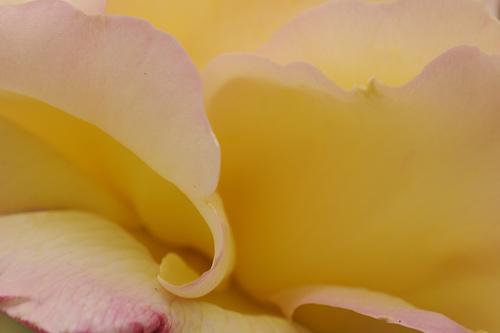 Opening Conversations...
Peggy and Tom are organizing The Story Field Conference in August a pioneering interdisciplinary gathering of storytellers, artists and experts who believe in the power of storytelling and who believe that changing the stories of the defining culture is a key to the social transformation of humanity now at hand. Carol Brouillet will be going to the Conference, to be sure that 9/11 Truth is included in the conversation.
In the invitation to the conference, there is a quote from David Korten (author of When Corporations Rule the World and The Great Turning, who will also be coming to the conference):
The human species is on the verge of self-annihilation, and we are meeting to talk about stories. Far from being frivolous and irrelevant as some might assume, this gathering is at the cutting edge of serious change. The power to shape the stories that frame a culture is a power that ultimately trumps the coercive powers of the state and the financial power of concentrated wealth. Indeed, it is the only power that potentially trumps the power of the dysfunctional, but seemingly invulnerable institutions that currently set the human course. The three questions that will frame our discourse at Shambhala Mountain Center [see below] are among the most important questions of our time, because the work of changing the story field of modern culture has become an imperative.
For more than two decades, my work has centered on changing the economic stories that shape economic policy and practice. I did not fully understand the deeper implications of the story change work, however, until my longtime Filipino friend and colleague Nicky Perlas visited me on Bainbridge Island in 1999. An important figure in Philippine civil society and a student of Rudolph Steiner's theories, Nicky pointed out that in a contest between coercive power, financial power, and cultural power, the ultimate advantage resides in cultural power - call it story power - which is the power to shape the values and worldview of the society.
Nicky helped me see the truth that those elements of civil society which are committed to liberating humanity from institutions of domination have a natural advantage in the domain of culture. To maintain control, the institutions of domination must justify themselves with falsified values of fabricated stories that contradict reality. By contrast, those of us devoted to the cause of justice, compassion, and sustainability need only encourage people to recognize, accept, and act on what they know in their hearts to be true.

What is the new narrative that is already calling us?
What stories -- both ancient and emerging -- are so powerful that they draw us to hope, to care, and to engage?
How can stories and the ways we tell them shift society into greater aliveness and wisdom?

Tom Atlee was a colleague and mentor of Carol Brouillet in the 90's when they both founded (with others) the Who's Counting? Project, an alternative to corporate globalization. Tom facilitated, and inspired new processes, circles, open space, dialogue which Carol has brought to her activism and organizing.
This show examines Change, the processes that we use, individually, in a group, collectively, and culturally to transform ourselves and a pathological system. This show is about learning from one another and nurturing our collective wisdom.
Questioning War- Organizing Resistance is hosted by Carol Brouillet, a longtime activist who organized three conferences on Strategies to Transform the Global Economy and (the first) marches on her Senators and Congresswoman in January 2002 to Demand a Congressional Investigation of 9-11. She publishes the Deception Dollars, and Co-Founded the 9-11 Truth Alliance, and the Northern California 9-11 Truth Alliance . She organized premieres of films, educational events, marches, rallies for 9-11 Truth, the San Francisco International Inquiry into 9-11, and produced the film Behind Every Terrorist- There is a Bush. She is also a mother of three boys and has held a weekly Listening Project in downtown Palo Alto since October 2001. She ran for Congress in 2006 on the Green Party ticket on a 9-11 Truth, Peace, Impeachment platform.