John Perkins and Jarek Kupsc radio interviews, Monday, August 6, 2007 7-9pm (PST) with Carol Brouillet
On Questioning War- Organizing Resistance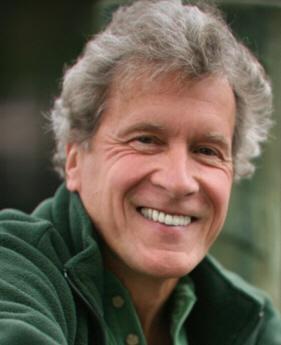 John Perkins, Author of Confessions of an Economic Hit Man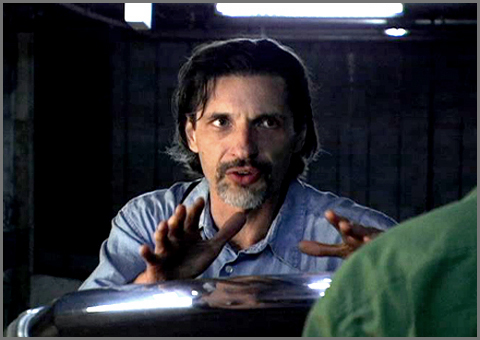 Jarek Kupsc, The Reflecting Pool.
Monday, August 6th, 2007 the guests will be- John Perkins and Jarek Kupsc speaking about America's Shadow.
Listen 7:00- 9:00 pm (PST) to the WeThePeopleRadioNetwork.com and to our guest in the first hour- John Perkins, and to our guest in the second hour- Jarek Kupsc.
John Perkins, is the author of many books, including -
Shapeshifting: Shamanic Techniques for Global and Personal Transformation
The World Is As You Dream It: Shamanic Teachings from the Amazon and Andes
Psychonavigation: Techniques for Travel Beyond Time The Stress-Free Habit: Powerful Techniques for Health and Longevity from the Andes, Yucatan, and Far East
Spirit of the Shuar: Wisdom from the Last Unconquered People of the Amazon

as well as Confessions of an Economic Hitman and most recently, The Secret History of the American Empire- Economic Hit Men, Jackals, and the Truth About Global Corruption.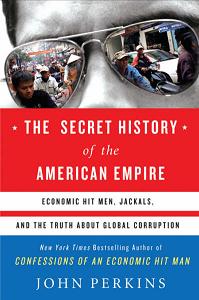 John spent three decades as an Economic Hit Man, business executive, author, and lecturer. He lived and worked in Africa, Asia, the Middle East, Latin America, and North America. Then he made a decision: he would use these experiences to make the planet a better place for his daughter's generation. Today he teaches about the importance of rising to higher levels of consciousness, to waking up -- in both spiritual and physical realms -- and is a champion for environmental and social causes. He has lectured at universities on four continents, including Harvard, Wharton, and Princeton.
Carol met him over a decade ago, when he was very active with the Dream Change Coalition, sharing indigenous wisdom and insights with Americans, in hopes of changing "the American Dream" and preventing the destruction of indigenous cultures and the rainforests. At that time he was leading workshops on "Shape-Shifting" and taking people on "Shamanic, transformative journeys" to South America. He has led an extraordinary life. When "Confessions" was first published, it came as a surprise to many of us who knew him. In "Confessions" John stated that 9/11 was what prompted him to speak out.
In the second hour, our guest is Jarek Kupsc, the director of The Reflecting Pool one of the first feature 9/11 Truth Films.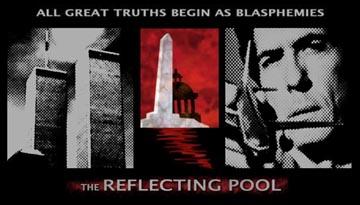 "The Reflecting Pool" follows an investigation by a Russian-American journalist and the father of a 9/11 victim into many of the suppressed facts and anomalies surrounding the 9/11 tragedy. Jarek wrote, directed, and plays the journalist, Alex Prokop in the film.
The story revolves around Prokop, a successful journalist, who receives a 9/11 videotape and is assigned to look into the story by his boss, a magazine publisher. He is joined in his investigation by the man who sent him the videotape, Paul Cooper, whose daughter died in the attacks. Together, they uncover suppressed information that never appeared in the official report, newspaper headlines or the evening news. They visit New York and DC, interview a range of investigators, government officials, witnesses. They investigate the inexplicable collapse of WTC Building 7, the implausible airliner "attack" on the Pentagon, the destruction of physical evidence from Ground Zero.
The journalist is plagued by memories of his Communist childhood and tries to pull together a story backed by irrefutable facts that can't be torn and shredded by the gears of the American press. It presents the challenge of casting light upon State secrets that threaten powerful institutions.
Born in Warsaw, Poland, Jarek has been involved in independent film production since 1983. He studied art and history in his native Warsaw, Poland, learned Byzantine Icon painting techniques in Greece, and received his BA in Film Writing/Directing from San Francisco State University. He authored and illustrated "The History of Cinema for Beginners," a comic film history textbook in 1980.
As a writer/director/producer, Jarek completed numerous short films, including the Rosebud Award-winning "Dog." He debuted in 2001 with "Recoil" in the feature film category, following with "Slumberland" in 2005 (Winner of Special Jury Prize, 2006 Gdynia Film Festival, Poland; First Prize, 2007 Oskariada FF, Poland; Best Screenwriter, 2007 Young Film Festival, Poland. "The Reflecting Pool" is his latest project.
(There will be a special preview screening of The Reflecting Pool at 5 pm at the Grand Lake Theater in Oakland with Joseph Culp, actor and Executive Producer, on September 11th, 2007 at an all day 9/11 Truth event/benefit for the Northern California 9/11 Truth Alliance.)
We will discuss American Imperialsim, black ops, propaganda, and the difficulties and rewards of speaking out on taboo truths- the shadow side of the American government and, especially, 9/11.
The weekly radio show- Questioning War- Organizing Resistance is hosted by Carol Brouillet, a longtime activist who organized three conferences on Strategies to Transform the Global Economy and (the first) marches on her Senators and Congresswoman in January 2002 to Demand a Congressional Investigation of 9-11. She publishes the Deception Dollars, and Co-Founded the 9-11 Truth Alliance, and the Northern California 9-11 Truth Alliance . She organized premieres of films, educational events, marches, rallies for 9-11 Truth, the San Francisco International Inquiry into 9-11, and produced the film Behind Every Terrorist- There is a Bush. She is also a mother of three boys and has held a weekly Listening Project in downtown Palo Alto since October 2001. She ran for Congress in 2006 on the Green Party ticket on a 9-11 Truth, Peace, Impeachment platform.
Past radio shows can be found in the Radio Archives.