Detailed Review - History Chanel's 9/11 Conspiracies
The 9/11 Conspiracies: Fact or Fiction

A History Channel Special

A Detailed Review by Tony Biviano - tonybiviano@hotmail.com
www.myspace.com/unclesam9112001




The History Channel's Special, or Not-So-Special, "The 9/11 Conspiracies: Fact or Fiction" is an overwhelmingly biased and unfair program. The main theme of the program is to ruin the credibility and misrepresent the Questioners of the United States government administration's explanation of the events of September 11, 2001. The most obvious fact to back up this claim is the actual format of the show; "Conspiracy Theory" is always followed by "Expert Response" . In reality, the "Conspiracy Theorists", better known as the 9/11 Truth Movement, or Questioners, are the true experts, as will be proven shortly. The "Experts", according to the History Channel's program, are also known as "Debunkers," because they try to debunk, or prove false, theories that differ from the official story given by the Bush administration. The program constantly attempts to ruin the credibility of the Movement, by twisting words, name calling, misrepresentation, and not allowing the 9/11 Truth experts to explain their theories, or give the facts that support them.

Who are the "experts"?




James Meigs became editor-in-chief of Popular Mechanics in May of 2004. Prior to his employment at Popular Mechanics, Meigs was the executive editor of National Geographic Adventure. His resume also includes vice president of Premiere, and Entertainment Weekly. His education is hard to find on the internet, if it exists at all. He displays obvious biased views against the 9/11 Truth Movement, which is not surprising. He works for the company that owns the History Channel, the Hearst Corporation. Alex Jones points out: "The Popular Mechanics book Debunking 9/11 Myths is thus ultimately produced by the same people putting out this documentary". In summary, James Meigs is anything but an "expert" on the events of September 11, 2001.

Little information can be found about the arrogant, obnoxious Davin Coburn, Research Editor at Popular Mechanics. He was employed by The Sentinel in Carlisle, Pennsylvania, which I believe is a small local newspaper.

He writes about how high school football officials ask for a pay increase:
http://www.cumberlink.com/articles/2003/06/28/shippensburg/sports/sports02.txt

He writes about a Recreation 2 Division league basketball game where a player is not allowed to dunk the ball:
http://www.cumberlink.com/articles/2003/06/22/sports/sports02.txt

He writes about how a local Arby's restaurant caught on fire:
http://www.cumberlink.com/articles/2003/07/22/news/news03.txt

How did a young, small-town local newspaper sports reporter get promoted to a science "expert" for the well-known national magazine, Popular Mechanics? It is highly probable that Coburn has no college engineering degree or recognition of education. However, if he possesses expertise, one would think it would be pointed out in the History Channel program, in order to give him credibility. Instead, he is simply referred to as an "expert", and the viewer is supposed to blindly accept that "fact".

Davin Coburn's ignorance is displayed on Charles Goyette's American Talk Radio Show, based in Phoenix, Arizona, broadcasted from KFNX AM 1100:
http://media.putfile.com/Davin-Coburn-of-Popular-Mechanics-on-Charles-Goyette-Show-06




Charles B. Strozier is a History Professor at John Jay College of Criminal Justice, http://www.jjay.cuny.edu/terrorism/. The college had 67 students and alumni die on September 11. They soon created The Center on Terrorism with a goal of studying terrorism. Strozier is the director of the Center's major psychological study of the World Trade Center disaster. Some projects include The Mind of the Terrorist, Therapists and 9/11, and The Meaning of Security in Homeland Security. What I find troubling is that one of his books, Apocalypse: On the Psychology of Fundamentalism in America, which was published in 1994 and reissued in 2002, shows that for seven years he has been deeply involved in the study of terrorism. Having 67 members of his college die on 9/11 must have only added to his anger toward the blamed Arab terrorist groups, which may cause him not to look at the day's events objectively. He also runs a Terrorism Seminar Series for graduate students.
http://web.gc.cuny.edu/history/pages/profs/strozier.html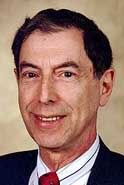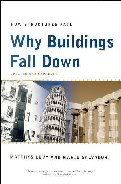 Matthys Levy is a structural engineer and also author of the book Why Buildings Fall Down. He was one of the chief engineers for a study commissioned by WTC leaseholder Silverstein Properties Inc. to support a $7 billion insurance claim for the destruction of the World Trade Center complex. The investigation concluded that the twin towers collapsed as a result of the failure of support columns, and Silverstein won his claim. Levy has a huge, impressive resume:
http://matthyslevy.com/bio.html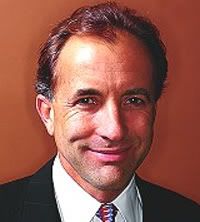 Michael Shermer produces Skeptic Magazine. He is a science writer, historian of science, and founder of "The Skeptics Society". Shermer is also the producer and co-host of the 13-hour Fox Family television series Exploring the Unknown and since April 2004 has been a monthly columnist for Scientific American magazine with his Skeptic column. In 1997 he wrote Why People Believe Weird Things, which explores a variety of "weird" ideas and groups, including cults. A revised and expanded edition was published in 2002. From the Introduction: "So we are left with the legacy of two types of thinking errors: Type 1 Error: believing a falsehood and Type 2 Error: rejecting a truth. ... Believers in UFOs, alien abductions, ESP, and psychic phenomena have committed a Type 1 Error in thinking: they are believing a falsehood. ... It's not that these folks are ignorant or uninformed; they are intelligent but misinformed. Their thinking has gone wrong".
http://en.wikipedia.org/wiki/Michael_Shermer





Chip Berlet, Senior Analyst of Political Research Associates has spent over twenty-five years documenting prejudice, scapegoating, demagoguery, far right hate groups, right-wing backlash movements, theocratic fundamentalism, civil liberties violations, police misconduct, surveillance abuse, and the relationships among these various phenomena. He is a lively speaker defending democratic values and diversity. Berlet has appeared live on ABC's Nightline, NBC's Today Show, and CBS This Morning. He has been interviewed on scores of other television and radio news programs and talk shows, national and local, including NPR's All Things Considered, David Barsamian's Alternative Radio, Pacifica Radio's Democracy Now. He was interviewed widely, and retained by CNN as an on-camera expert. He also urged restraint and respect for civil liberties by government agencies monitoring the very real threats posed by the militias and related movements.
http://www.bu.edu/mille/people/berlet.html


Who are the Questioners that make up the 9/11 Truth Movement?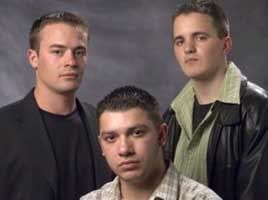 Dylan Avery is originally from New York State. While conducting independent research, he began to uncover the deceptions and cover-ups surrounding the events of September 11, 2001. Dylan, with the help of Korey Rowe and Jason Bermas, produced Loose Change 2nd Edition, an extremely popular look at the 9/11 government misinformation and lies. He has a passion for film and a remarkable ability to blend sound, music, and digital imagery. The group has had an undeniable effect on millions of viewers. On September 11, 2006, Dylan Avery and Jason Bermas appeared on Democracy Now! The War and Peace Report, to debate James Meigs and David Dunbar of Popular Mechanics about what really happened on 9/11, and how the events unfolded. Avery also appeared on the BBC's 9/11 Conspiracy Files in 2007.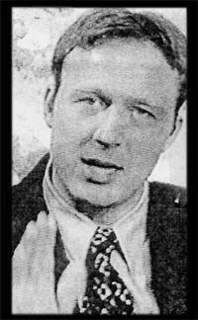 Alex Jones is a Documentary Filmmaker and Nationally Syndicated Radio Talk Show Host on the Genesis Communications Radio Network. Jones attended Austin Community College. He actually predicted the 9/11 attack in a July 2001 television taping when he warned that the Globalists were going to attack New York and blame it on their asset Osama bin Laden. As featured in such publications as The Wall Street Journal, USA Today, The Dallas Morning News, The Los Angeles Times, The Austin-American Statesman, and The Austin Chronicle, Alex Jones has created a powerful platform in an attempt to re-create a Bill of Rights, freedom-orientated culture in the face of an ever more federalized and security-obsessed America. From the Italy's La Prensa to the Wall Street Journal and USA Today, Jones has brought the information war to the mainstream print media worldwide, speaking out against tyranny in defense of the Constitution. Jones has produced fifteen documentary films to date exposing the police state, the New World Order, and government sponsored terrorism. Jones started the Save The Bill of Rights Campaign to repeal the Patriot Act. His movies include 9-11: The Road to Tyranny, Terrorstorm, Martial Law: 9/11 Rise of the Police State, and many others. His websites are extremely informational; InfoWars.com, PrisonPlanet.com, InfoWars.net, PrisonPlanet.tv, and The Jones Report.
http://en.wikipedia.org/wiki/Alex_Jones_%28radio%29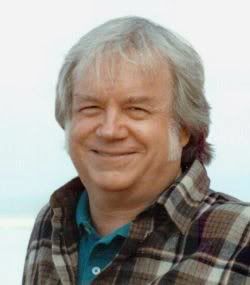 Dr. James Fetzer is the founder of Scholars for 9/11 Truth, a non-partisan association of faculty, students, and scholars dedicated to exposing falsehoods and to revealing truths behind September 11, 2001. He graduated from South Pasadena High School where he received The Carver Award for leadership. He studied philosophy at Princeton University and graduated magna cum laude, or with honors, in 1962. He spent four years as a commissioned artillery officer in the Marine Corps, and reached the rank of Captain before resigning in 1966 to begin graduate work at Indiana University. In 1970, Fetzer completed his Doctorate Degree in History and Philosophy of Science. Fetzer has taught at the University of Kentucky, University of Virginia, and the University of North Carolina. He is currently a Distinguished McKnight University Professor in the Department of Philosophy at the University of Minnesota Duluth. He has published over one hundred articles and reviews, and has published twenty books. He has appeared in Directory of American Scholars, Who's Who in the Midwest, Who's Who in America, and Who's Who in the World.
http://www.d.umn.edu/~jfetzer/, http://en.wikipedia.org/wiki/James_H._Fetzer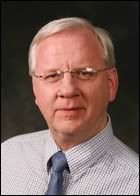 Dr Steven Jones is an American physicist. Jones earned his Bachelor's Degree in Physics, magna cum laude, from Brigham Young University and his Doctorate in Physics from Vanderbilt University. Jones conducted his Ph.D. research at the Stanford Linear Accelerator Center, and post-doctoral research at Cornell University and the Los Alamos Meson Physics Facility. He has also conducted research at the Idaho National Laboratory. Dr Jones worked as a Principal Investigator for the United States Department of Energy, Division of Advanced Energy Projects. He has collaborated in experiments TRIUMF (Vancouver, British Columbia), The National High Energy Laboratory, KEK (Tsukuba, Japan), and the Rutherford Appleton Laboratory at Oxford University. Jones was a founding member of Scholars for 9/11 Truth and has served as co-chair, with James H. Fetzer, since its beginnings.
http://en.wikipedia.org/wiki/Steven_E._Jones




Dr David Ray Griffin is a retired Professor of Philosophy of Religion and Theology. He earned his Bachelor's Degree at Northwest Christian College, and transferred to the University of Oregon, where he earned his Master's Degree. He obtained his Doctorate in 1970 from Claremont Graduate University in Claremont, California. He taught Theology and Eastern Religions at the University of Dayton, and did research at Cambridge University and Berkeley. The author and editor of some 30 books and 160 essays, he also served for 17 years as the Editor of the SUNY Series in Constructive Postmodern Thought, which published 31 volumes. He is the author of The New Pearl Harbor: Disturbing Questions About the Bush Administration and 9-11, The 9/11 Commission Report: Omissions and Distortions, ISBN 1-566-56584-7, Christian Faith and the Truth Behind 9/11: A Call to Reflection and Action, ISBN 0-664-23117-9, The American Empire and the Commonwealth of God: A Political, Economic, Religious Statement, ISBN 0-664-23009-1, 9/11 and American Empire: Intellectuals Speak Out, Vol. 1, ISBN 1-566-56659-2, and possibly his most famous book, Debunking 9/11 Debunking: An Answer to Popular Mechanics and Other Defenders of the Official Conspiracy Theory, ISBN 1-566-56686-X.
http://en.wikipedia.org/wiki/David_Ray_Griffin, http://www.coasttocoastam.com/guests/1002.html

Other members of the Truth Movement include Nafeez Mosaddeq Ahmed, Kevin Barrett, Robert M. Bowman, Andreas von Bülow, Sander Hicks, Jim Hoffman, Thierry Meyssan, Morgan Reynolds, William Rodriguez, Michael Ruppert, Peter Dale Scott, Charlie Sheen, Webster G. Tarpley, Jimmy Walter and Barrie Zwicker. Some are members of organizations such as 9/11 Citizens Watch, Family Steering Committee, Jersey Girls, and Scholars for 9/11 Truth.

As you can see, these are the true experts in relation to the events of September 11, 2001.

And now, let's take a detailed look into "The 9/11 Conspiracies: Fact or Fiction".





Ground Zero is shown as the opening for the special. Immediately, the commentator brings the viewer back to the events of September 11, explaining the government's story of what happened as fact. Osama Bin Laden and Al Qaeda are said to be responsible. The third sentence of the special gives the first description of the 9/11 Truth Movement: "a loose-knit group of conspiracy theorists". A gathering of Truth Movement members is shown. A few Questioners are shown yelling, arguing, and making fools of themselves. This is the viewer's first impression of "conspiracy theorists", as being aggressive, disrespectful, ignorant, extremists, and argumentative. Unfortunately, this is how the program depicts the 9/11 Truth Movement throughout the show. The Questioners shown are the few "bad apples", not the overwhelming majority of peaceful, educated, caring, down-to-Earth men and women who question the government administration's story of what happened on September 11, 2001.



Conspiracies surrounding Pearl Harbor and the assassination of John F. Kennedy further influence the viewer's opinion, implying that members of the Truth Movement believe those to be conspiracies as well. In reality, the 9/11 Truth Movement has nothing to do with any other topic other than the events of September 11.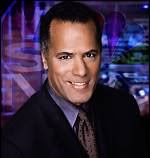 Lester Holt, nationally renowned NBC News anchor, narrates the program. He is a famous, trusted figure, and therefore gives credibility, in the eyes of the average viewer, to the Debunkers. He is viewed as "one of them", and disagrees with any alternative theory of events on 9/11.

The actual program begins with a recap of the events of 9/11. Unfortunately, as the viewer remembers the events of that day, he or she is also given the Bush administration's explanation, through the news media. The Debunkers' story is accepted as fact, before any different views are shown. The program begins showing clear, undeniable bias. Bin Laden is responsible.

A side note: During the recap of events, a female officer is shown telling onlookers to "get out of the area because the second Tower is coming down". How would she know this as fact? How did anyone know that the Towers were going to collapse that day? Who gave her that information?

Charles Strozier talks about the collective feeling of fear and dread when 3,000 innocent men and women died that day.

Donald Rumsfeld is asked if he had any idea that the day's events could have happened, to which he replies, dodging the question: "We don't discuss intelligence matters".

Chip Berlet, Senior Analyst of Political Research Associates, says how the government's immediate response was not substantial, and that there were no satisfactory explanations given.

More people are shown yelling, screaming, and acting like fools in the streets. These are not the typical members of the Truth Movement, but how does the viewer know that? The viewer most likely infers that the idiots on the street represent the average 9/11 Questioner. Why would he or she believe otherwise, with the way the information is presented?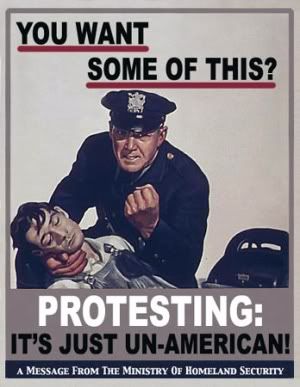 Lester Holt emphasizes the immediate use of internet sites to spread information amongst soon-to-be members of the 9/11 Truth Movement. The internet is essentially the only way for Questioners to effectively communicate. It is very unlikely that CNN and FOX News would give reports that contradict the government's story and be fair and unbiased to Questioners' theories. He then lists some alternative explanations of what happened on 9/11, including that bombs were placed inside the buildings, that the CIA had advanced knowledge of the attacks, and that a handful of powerful Americans staged the entire operation.

More people are shown yelling in the streets, whereas the typical Questioner spends 99% of his or her time on the computer communicating facts and conducting research. Holt: "A vocal minority has evolved into a boisterous movement". Synonyms of the term boisterous: rowdy, unruly, noisy, and overexcited. This is another biased view of the Truth Movement.




Alex Jones is introduced fairly, but then Holt says: "Jones and like-minded conspiracists started generating theories…" Synonyms for the term generate: make up, create, breed, and spawn.

Dylan Avery is introduced, and wins the prize for Best Statement of the Program: "My main problem with the collapse of the Twin Towers is that you either believe the official story, or you believe the laws of physics". Erin Cassity, a devoted supporter of the 9/11 Truth Movement, also makes her first appearance, explaining how the "crash site" of Flight 93 doesn't match up with any other known crash site.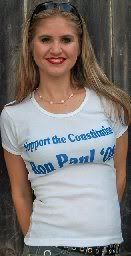 James Fetzer informs that many of the supposed hijackers are alive and well, living in the Middle East.

Lester Holt tells of a poll conducted in May, 2002: 13% of Americans felt President Bush knew about 9/11 before it happened. Four years later, an Ohio University poll: 36% of Americans suspect Federal Officials assisted in the attacks.

Michael Shermer and Skeptic Magazine, a "scholarly journal", are introduced. He brings up the John F Kennedy assassination, and the conspiracy surrounding it. Once again, members of the Truth Movement are associated with irrelevant events. Lee Harvey Oswald and the JFK assassination is not a subject that the Truth Movement has anything to do with, but still a false association is expressed.

Alex Jones is in the street with his megaphone, trying to rally support to find the truth of 9/11. Dylan Avery: "Every part of 9/11, the more you look into it, you see a big problem. If you can't realize that this kind of thing has happened over and over again in world history, that the United States and other nations are no strangers to false flag terrorism, it's really your own fault".

Dr Fetzer defines a "false flag" event as where a country allows something to take place that actually did not. False flag operations are useful for political purposes.

David Ray Griffin says that 9/11 was the most massive false flag attack so far in history.

Lester Holt: The most famous false flag event, according to conspiracists, and the one that most evokes 9/11, is the attack on Pearl Harbor. Pearl Harbor is also not a relevant topic to the History Channel program. When Holt says "according to conspiracists", it implies that 9/11 Truth Movement members all believe that Pearl Harbor was a conspiracy, which is not the case. The 9/11 Truth Movement is concerned with matters relating to 9/11.

Dr Fetzer, in my opinion, took away some of the Truth Movement's credibility by talking about Franklin Roosevelt allowing Pearl Harbor to happen. Although we are all entitled to our own opinions, I feel that by being featured on the show, he is interpreted by the common viewer as being a leader in the Truth Movement, and his ideas, right or wrong, concerning Pearl Harbor should not have been discussed or emphasized during a show about 9/11.

Douglas Brinkley, a historian at Tulane University, responds by stating that "we were caught by surprise". In my opinion, Dr Fetzer made Questioners look like idiots with his previous statement.

More shouting in the streets, making the 9/11 protesters look like fanatics. The show focuses on the few people who are extreme, rather than the 90% of peaceful, educated members who simply are looking for the truth.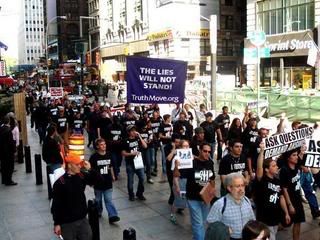 Chip Berlet says that every person involved in the 9/11 Truth Movement is sincerely trying to help America, and that people sense correctly that there's something wrong in America today. He acknowledges that the United States government doesn't always tell the truth.

Loose Change is introduced, and referred to as a "recruiting tool", implying that the Truth Movement is constantly looking to change people's minds and "win them over" to its beliefs. The film is strictly informational, and was misrepresented when called a recruiting tool. Dylan Avery, Korey Rowe, and Jason Bermas are also introduced. Avery points out that over one hundred million men and women have seen Loose Change. He tells of his obsession with making sure that every statement in Loose Change is backed by FACTS. Avery: "The more you look into 9/11, the official narrative just doesn't add up".




Jim Meigs is said to have enlisted the help of over seventy experts while trying to prove conspiracies false. The book Debunking 9/11 Myths: Why Conspiracy Theories Can't Stand Up to the Facts. It is said that the 9/11 Truth Movement has no factual tangible, physical evidence to prove its claims. During the program, however, the leaders of the Movement were given almost no chance to back up what they said. The Truth Movement's opinions and theories are backed by thousands of documents, interviews, and research, as well as "factual, tangible, physical evidence". The History Channel simply didn't give any time to present those facts.

Michael Shermer is speaking while the Popular Mechanics' magazine article shows "Claims", followed by "Answers". This is the same format of the History Channel's program, implying that conspiracy theories are not based on facts and that the members are uneducated. The "experts" always get the final word on a topic, and the majority of time given for them to speak is their opinions, with no facts to support their views. In laymen's terms, a conspiracy topic is brought up, then an "expert" says "No, that's not true", and then the story moves on to the next "conspiracy theory".

Shermer says that "what Popular Mechanics did with the 9/11 conspiracy theories is one of the best things ever done in the history of skepticism". Popular Mechanics debunked every conspiracy theory, in his opinion, and to the Truth Movement: "They have nothing to stand on. Boom. End of Story". His statements cannot be further from the truth.

The special goes to commercial, where viewers on both sides get to enjoy the new Viagra commercial. Viva Viagra!

The program returns, Bush is shown in a speech saying: "Let us never tolerate outrageous conspiracy theories concerning September the 11th". Bush is giving an order that looking at alternative theories of what happened on 9/11 will not be tolerated. What happened to free speech? Why does he not want the subject looked into?




Tony Biviano tonybiviano@hotmail.com
www.myspace.com/unclesam9112001

End of Part 1
The 9/11 Conspiracies: Fact or Fiction – Part 2

A History Channel Special

A Detailed Review by Tony Biviano - tonybiviano@hotmail.com
www.myspace.com/unclesam9112001

Anatomy of a Conspiracy

Jim Meigs next makes a disgusting accusation of the 9/11 Truth Movement, claiming that its members first blamed the destruction of New York City and the Pentagon on the Jewish Community. Meigs: "One of the first things that surfaced after 9/11: The Jews did it". Not only does the History Channel spin information, but this statement shows that they also blatantly lie about the 9/11 Movement and its beliefs and principles. Simply put, the 9/11 Truth Movement does not and never did blame followers of the Jewish faith for any wrongdoing on September 11.

David Coburn makes his first appearance on the show, explaining a false claim, that the Truth Movement blames those of the Jewish faith for the September 11th attacks. He then accuses Questioners of "spinning the truth the way they want it" and refers to them as "anti-Semites", a repulsive accusation.




Lester Holt states that 9/11 alternative explanations are based on "quotes taken out of context, blurry photos, vague eyewitness accounts, and basic factual errors". This is a false statement and a lie.

Shermer then compares the Truth Movement's theories to Holocaust theories, an outrageous and false comparison. Next he says that "once one starts looking up facts, he finds out that the Truth Movement's theories are almost always wrong". This is an inaccurate opinion.

Strozier: "A lone individual with a set of pretty extravagant conspiratorial ideas about the world can sit in his basement and on that website he can spread wild ideas with absolutely no control, no criticism, no evaluation, and no response". The Truth Movement is falsely portrayed, and again, a false opinion is accepted as truth. The 9/11 Truth Movement does hours of research and thoroughly investigates every single one of its claims, but is depicted as someone with wild ideas sitting in a basement making up stories and spreading them around the internet.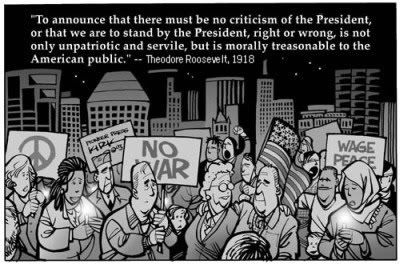 The internet is blamed for spreading false stories. The Truth Movement communicates and exchanges information over the internet through websites, video clips, and blogs, because it is our only way of doing so. Mainstream media would never report on the facts that have been found by Truth Movement members. Will we ever see a special on CNN investigating the World Trade Center Building 7 collapse? I don't think so.

Erin Cassity, a well-known and respected Truth Movement supporter, explains her view that Osama Bin Laden did not take down the World Trade Center, but instead was used as a scapegoat, giving the military a reason to go into Iraq. Cassity definitely deserved more airtime! She is correct in her opinion. It is now a fact that the Osama Bin Laden confession tape was a fake. http://www.guardian.co.uk/alqaida/story/0,12469,851112,00.html. In fact, we knew where he was the day before 9/11. CBS reporter Dan Rather revealed that Osama had been admitted to a Pakistani military hospital on September 10, 2001, and in all likelihood he was still in hospital in Rawalpindi on the 9/11. His whereabouts were known to US officials on the morning of September 12. http://globalresearch.ca/articles/CHO311A.html.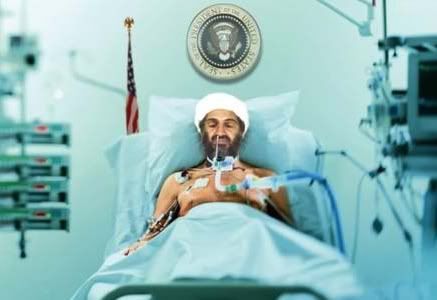 Lester Holt describes "a loose-knit group of activists and bloggers, calling itself the 9/11 Truth Movement". Yet again, the Truth Movement is stereotyped and misrepresented.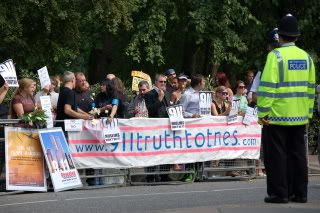 Fetzer informs the viewer that the government has been lying about its reasons for going into Iraq.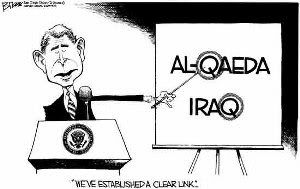 Strozier makes a false comparison between the Iraqi war and the Truth Movement, saying that the Movement began as a response to the war. True, the 9/11 Truth Movement believes that the United States had no reason to go to war, but its creation was not on this basis.

David Ray Griffin explains that the term "conspiracy theories" is always applied to people who reject the official account of 9/11, and that




Dr Jim Fetzer talks about his theories regarding the John F Kennedy assassination. Holt brings up that Fetzer believes that the Zapruder Film is a fake. All of this has nothing to do with 9/11. Being on this History Channel Special, Fetzer is viewed as a leader of the 9/11 Truth Movement. He, not the History Channel, makes himself look bad, and that reflects on the Truth Movement as a whole. Unfortunately, one of the leaders of the Truth Movement unintentionally ties his own beliefs to the whole group of Questioners. He was selected to be on a show about 9/11 alternative explanations, but instead focuses on a personal agenda.

Fetzer is given credit for creating Scholars for 9/11 Truth, and David Ray Griffin is said to be a member.

Chip Berlet is correct when he says that the Truth Movement does not like unanswered questions. Questioners ask for information that needs a thorough explanation, information about 9/11 that affects the United States, Iraq, Afghanistan, and most of the world.




Berlet accuses Questioners of writing "apocalyptic conspiracy theories". This is a false generalization. The word "apocalyptic" is synonymous with the end of the world. That accusation is totally false. The Movement asks questions and states facts. There is no "writing" of conspiracies. He should have said that Questioners seek facts and use that information to uncover what really went on. As Berlet is speaking, pictures of radical internet sites are shown: "Resist U$A Global Domination", "Fake Al Queda", and "Mr. Cheney's Cover-up". These take away credibility from the Truth Movement, because we are not given the opportunity to give facts supporting these claims.

Information is given about the Project for a New American Century and their report "Rebuilding America's Defenses". The most famous quote of the report, "Further, the process of transformation, even if it brings revolutionary change, is likely to be a long one, absent some catastrophic and catalyzing event – like a new Pearl Harbor," is completely dismissed as irrelevant, and portrayed as a way for conspiracy theorists to spin information. The Project for a New American Century is implied to be nothing of significance. It is portrayed, in a very brief explanation, as a normal political group. It is not. Its goal is global domination. The History Channel Special gives the impression that that is acceptable.





Thomas Donnelly is the man who wrote that statement in the report. He is "not uncomfortable using the words superpower and empire". He says "Very simply, the idea was that the United States should 'seize the moment' of the post-Cold War Period to promote its principles through exercising its power vigorously". Hello! Does anyone see a problem here? That is saying flat out that the United States should seek even more global power. Again, it is dismissed as if it is a normal, common idea. Donnelly is saying, in other words, "Yes. I wrote it. It is true. I stand by my statement, and will even go on to say that the goal is United States' global domination. But don't worry, common viewer, because there's nothing wrong with that".

Holt says that The Project for a New American Century has been shut down. This is a clear lie; the organization is alive and well: http://www.newamericancentury.org/index.html. It is said that the Questioners blame the Project for orchestrating the 9/11 attacks. That is less than a half-truth. The Movement does not know every person that is responsible or what role he/she played, but full blame has never been placed on the Project. There is a small group within the government that pulled this off. It did not include a large group of politicians.

Lester Holt accuses the Truth Movement of "demonizing a powerful group of leaders to explain away a huge traumatic event". This is a false accusation, a spin on Questioners' intentions.

Again, the Truth Movement is misrepresented in a statement by Chip Berlet: "Conspiracy theorists write stories in which they are the hero for unraveling what really went on". This does not describe the members of the Truth Movement. In most cases members admit that we don't know "what really went on", but that we do know what didn't go on. Furthermore, the search for truth is hardly used as a tool for personal recognition.

More protesters are shown screaming in the streets, an inaccurate representation of the 9/11 Truth Movement.




Dylan Avery and Loose Change are again given good, fair coverage, but the commentator made sure to follow by saying that "Loose Change was first created as an act of fiction," attempting to take away credibility of Avery and his team's long hours of research and triple-checking their claims to ensure accuracy. Korey Rowe and Jason Bermas are introduced. Lester says that over six million people have seen the film through Google Video. Over six million people? Obviously, the 9/11 Truth Movement is not a "small, loose-knit group of radicals", as the theme of the movie implies, and as is said in the beginning.

An excerpt from Loose Change is shown. Avery states the hypothesis that Flight 93 landed in Cleveland, and then is cut off before giving the facts that follow that claim.




Jim Meigs, from Popular Mechanics gives an opinion that is portrayed as a fact: "The movie is extremely compelling if you don't care about the truth or the facts". Loose Changes is the antithesis of his ignorant comment. What a ridiculous thing to say! The movie is extremely compelling because it is based on the truth and the facts. That is an unbelievable, outrageous statement by Meigs.

Davin Coburn unfairly says that the "really scary thing about it is that it points a lot of people in the wrong direction". The truth of what happened that day is scary. If he is an expert, which he is not, he should state facts, not personal opinions.

Retired NYPD firefighter Tom Ryan explains that the police told him that the North Tower was coming town, but the question of how the police knew this for a fact is not discussed. Ryan describes the Towers' collapse as a "perfect implosion".


The Twin Towers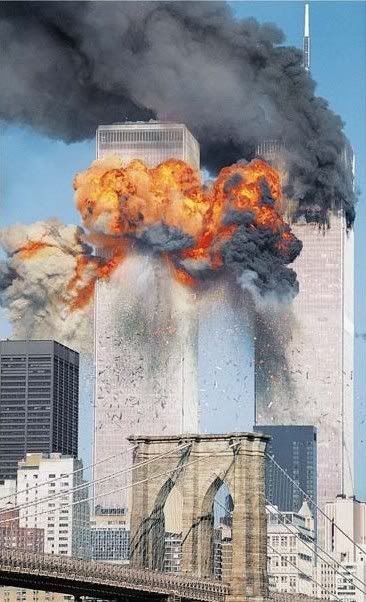 The History Channel shows the Twin Towers' airplane crashes, and then Jim Meigs claims that the fire from jet fuel and office desks, tables, books, and papers, is the cause of the collapse. A writer in a magazine is considered the expert when compared to Tom Ryan, a firefighter that was actually in the towers when the events take place. It is proven that the jet fuel burnt off quickly, and that the fire was burning basic office contents. These fires were not hot enough to melt or weaken steel.

Gene Corley, a structural engineer, says there was an "enormous amount of structural damage", which is in complete opposition to the statement given by the engineers that actually designed and built the buildings. Then Corley says that the impact was not enough to bring the towers down. Finally, a fact is given, but followed by an inaccurate claim that the fire that followed brought the Towers down. The following short video features the designers, engineers, and builders of the Twin Towers explaining that the Towers could have sustained multiple airline impacts without collapsing:


..

Lester Holt: "Conspiracists lay out a radically different sequence of events at the Twin Towers. You're about to hear their claims, followed by the analysis of experts who say it's important to refute each and every theory that is not based on the true evidence".

Just typing that quote makes me want to throw my computer across the room. The Truth Movement's theories are not "radical". The above statement can be stated synomonously as "Radical conspiracy theorists give their crazy ideas, and then we use our experts to prove their ridiculous stories, not based on any proof whatsoever, wrong. Each and every theory is not based on any evidence". This is proof of immense bias.

Then, for the rest of the program, the blood pressure of every Truth Movement member skyrockets. Dylan Avery, who's done hours upon hours of research, Alex Jones, who has amassed truckloads of official documents over the past six years, James Fetzer and David Ray Griffin, both having doctorate degrees, are not given any credibility whatsoever. They are not considered the experts. Writers from Popular Mechanics, who give no facts, but instead respond only by saying "No, that's crazy. You're wrong", are considered the experts in this special. That is disgusting, unfair, and wrong to lie to a viewer seeking accurate information.

The format for the rest of the show: "Conspiracy Theory", followed by 30 seconds or less of Truth Movement members introducing ideas, but not given time to explain facts, followed by "Expert Response", where "experts" put words in the mouths of the 9/11 Truth Movement's members, take their claims out of context, show the few radical idiots screaming and arguing in the streets to take away the Movement's credibility as a whole, and give only opinions; no facts whatsoever. To summarize, the "Expert Response" is "That idea is crazy. You are wrong. You have no proof".


Conspiracy Theory #1: Twin Towers were destroyed by controlled demolition.

Dylan Avery says that the official story is ludicrous, and that the collapses have never been explained scientifically. Dr. Steven Jones states that the Twin Towers were destroyed by controlled demolition, but not given the opportunity to show any facts, or even finish his sentence.




Response:

Gene Corley gives his opinion, which is a lie and false information: "They never have an engineering basis for their conclusions and they virtually always ignore the facts, physical evidence, and calculations that have been made". I don't know who he is referring to as "they", because his description is the total opposite of the actions of the 9/11 Truth Movement.

A funny thing I noticed at this point in the special was that they showed video of Ground Zero, and one could easily and clearly see large, thick steel beams cut perfectly into 30 foot sections. Yes, it is true; the copier caught on fire and cut the steel beams like a knife on butter. The pictures of the steel beams seen in the wreckage of ground zero, but at the same angles used in controlled demolition, prove this "conspiracy theory".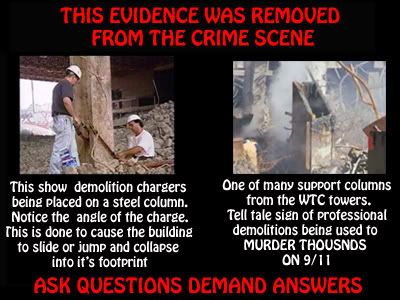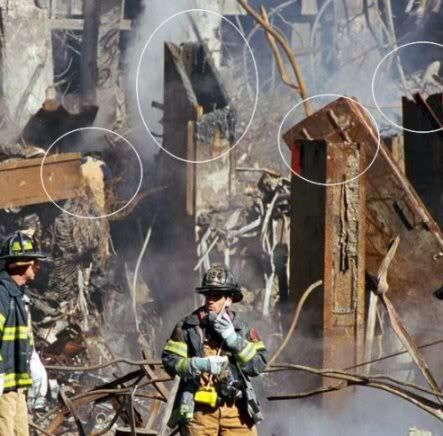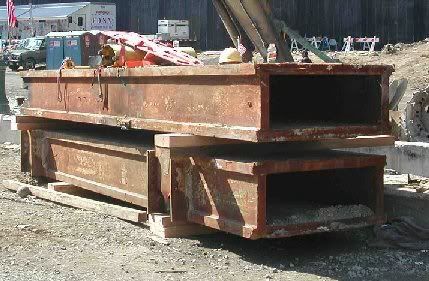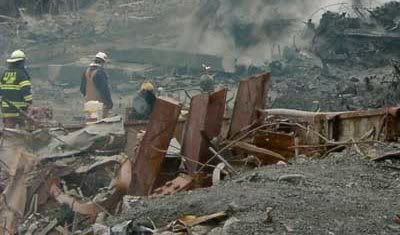 Matthys Levy is introduced, and also gives no facts of any sort.

Conspiracy Theory #2: The speed of the collapse was too fast.




Prof. Steven Jones: "You would expect the tower to absorb the shock but not just fail completely, and certainly not in less than 15 seconds as we observe". He is referring to free-fall speed; the fact that the Towers fell with no resistance from lower levels, but is not given time to explain.

Sofia Shafquat: "That's basically free-fall speed. I have a hypothetical demonstration. A collapse is clunkety clunk, clunkety clunk, clunkety clunk, floor by floor. Say that 110 times, and a major Republican tried this, he took his watch with the second hand and he said clunkety clunk 110 times, it took him over 3 minutes" She is not able to define, explain, or expand on the definition of free-fall speed. The term means nothing to the average viewer, but is a crucial concept in the collapse of the Towers.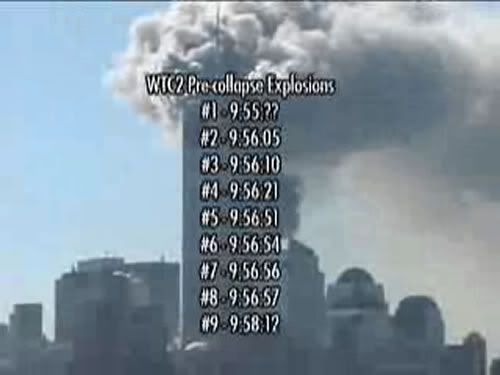 Response:

Davin Coburn: "Controlled demolitions always begin from the bottom of the building. You cut the bottom columns and then the building falls. If you look at the World Trade Center, both of them began at the impact wounds of the planes". He is wrong. Explosions were reported in the lower levels of the Towers before the collapse. The explosions can be heard, and the smoke can be seen rising from the bottom of the Towers before they collapsed. Columbia University has a seismograph that showed what seemed like a small earthquake before the towers began to fall. The lobby was also destroyed before the collapse.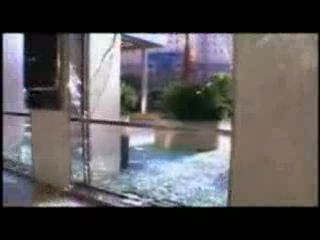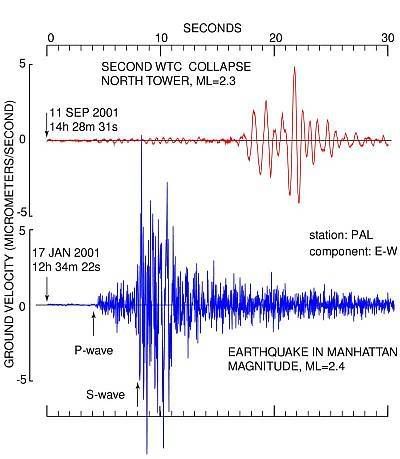 Brent Blanchard, Demolition Expert: "What they're trying to say is all kinds of explosives that were perfectly timed, and that top section fell a lot faster than it would have if it had to force all this other debris down, and that's just not true, it's just factually inaccurate". Well, scientific fact and the laws of physics say that it is true and factually accurate. If it is false and inaccurate, Blanchard should have given proof to back up his claim. Proof is not given from either side in this History Channel Special. Only opinions are given by each side, neither able to expand and explain.


Conspiracy Theory 3: WTC fires did not burn hot enough to melt structural steel.

Torin Wolf, who has done implosive and explosive demolition for twelve years, and is also a structural engineer: "No building built out of structural steel that is designed to house people has ever collapsed before or since 9/11 due to structural fire. And there are many, not just one or two, there are many instances where fires have burned much hotter and much longer, and stood". This is a provable fact.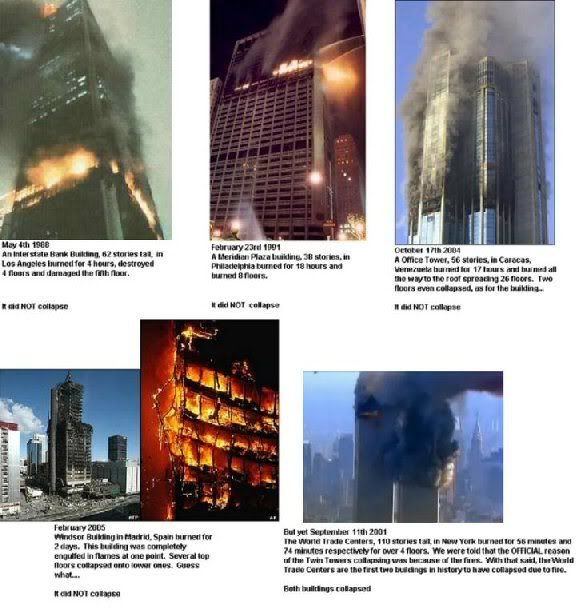 Sofia Shafquat: "Jet fuel is a hydrocarbon, that's all. It maxes out in a controlled burn at 1800 degrees. Steel starts melting at 2750 degrees. Now we're 1000 degrees apart, and office fires burn at this really low temperature of 600-800 degrees.
So regardless of the fuel, the temperature of an office fire is not sufficient to weaken steel". Notice, she did not say "melt" steel; she said an office fire is not sufficient to "weaken" steel. Finally, facts are allowed to be stated on this History Channel Program.

Response:

Gene Corley: "As the debris flew through the building at almost 500 mph it caused equivalent to sandblasting all the steel.
So all the fireproofing came off and that meant that the steel was naked, it would have been subject to the fire". This is a true factual statement, but does not explain the collapse. Lower levels were not affected, and the fires were not hot enough to weaken steel.

Lester Holt: "Engineers do agree it would have taken a much hotter fire to melt the steel supporting the floors. But they say it didn't have to melt to compromise the building's structural integrity".

Gene Corley: "The fires burned at a temperature of about 1100 degrees in some cases. That's sufficient for the steel to lose half its strength. Now if it only has half its strength it doesn't have the ability to support the floors above it any more". Sofia Shafquat explained above that steel does not melt less than 2750 degrees. If what the Debunkers say is true, how does one explain the failure of the forty-seven vertical steel beams that were cut at an angle in thirty-foot sections? Apparently the vertical columns didn't exist, only the trusses that ran horizontally. The jet fuel burned off quickly, and then there were office fires. The computer, angry about being forced to sit in such heat, grew legs and cut all the steel beams in the building into neat sections, and made sure to do so before the level above him collapsed, therefore there was no resistance.





Conspiracy Theory #4: Demolition explosives are visible just before the Twin Towers collapse.

Avery: "In all the videos of the collapses, explosions can be seen bursting from the buildings 20 to 30 stories below the demolition wave". The original footage taken on 9/11 does not lie.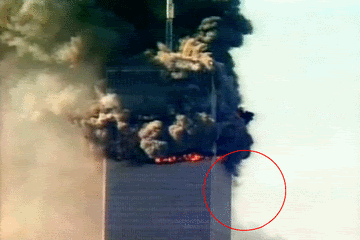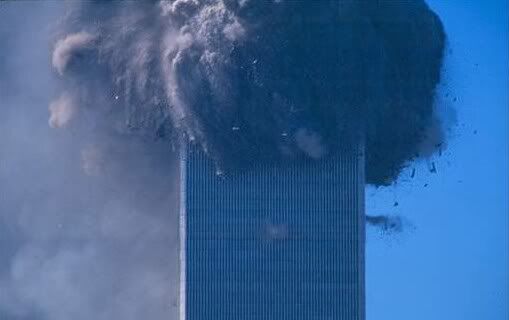 Although not pointed out, in the video clip shown, one could see the smoke at the bottom of the towers before the collapse, supporting the fact that the buildings suffered lower-level explosions.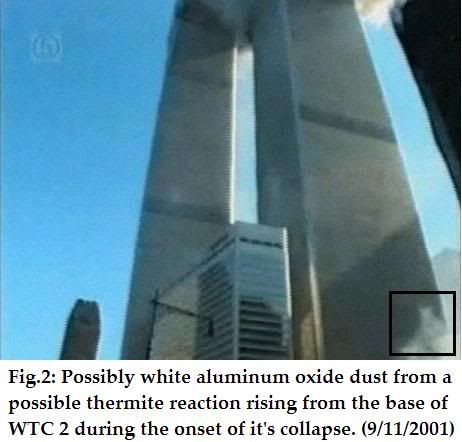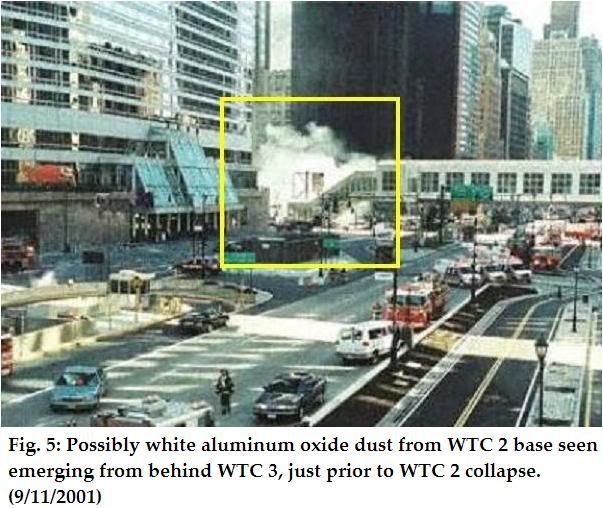 Sofia Shafquat: "If you just look at the videos and you just see these puffs coming out floor by floor by floor, it's apparent that the floors are being blown out of the way as the building was falling".





Torin Wolf: "There were a lot of things happening on the screen that I would not normally expect to see in just a structural failure. Specifically, jets of what appears to be gas or possibly explosions, coming out of the sides of the buildings long before any of the debris had gotten down there".




Response:

Gene Corley: "As the buildings collapsed they literally pulverized the materials inside the buildings, the concrete floors of the building were essentially turned to dust as were the sheetrock walls, that's why you saw this light gray colored dust forming as the buildings collapsed". The impact of the planes and collapse of the Towers would not be sufficient enough to turn all of the concrete into a fine dust. If one throws a concrete block off of a roof, it breaks into pieces, not dust that is so fine that it can float and hang in the air.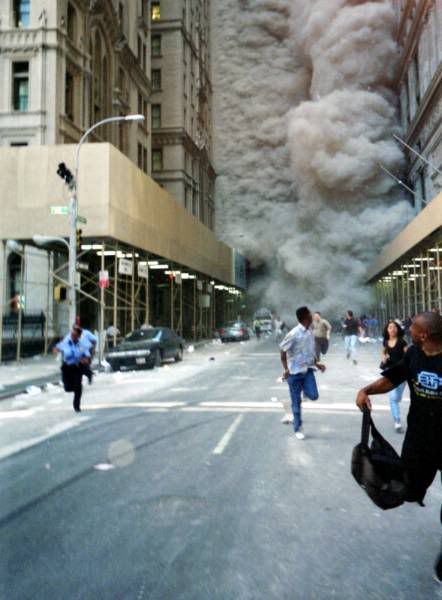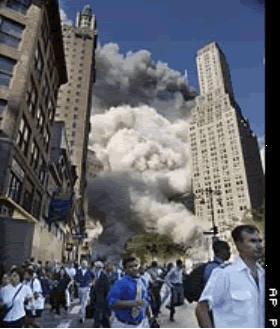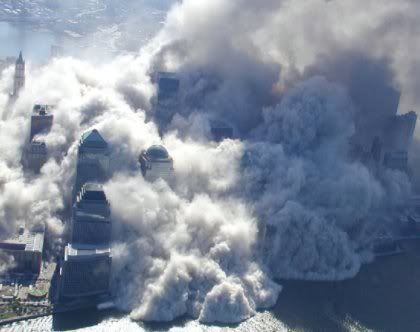 Jim Meigs: As the buildings collapsed, everything pulverized, turned to dust. Jim Meigs describes the Towers as "giant accordions" filled with air. When the top comes down, all the air has to come out, so it blows out the windows".

Exactly! That is precisely why it is a fact that this building did not come down on its own. Not only would all of the unaffected levels below slow down the collapse, the air inside the building would give more resistance, making the time in which the towers fell much longer. But the Towers fell at freefall speed, meaning that the upper levels encountered none, nada, zero resistance from the levels below.




Gene Corley: "There was just an enormous amount of energy that was being formed by the collapse of the building and that energy compressed the air and caused the dust to be blown out the side of the building". Twenty to thirty stories below the collapsing floors above? I don't think so. There was no enormous amount of energy other than explosives that caused the bursts of air and debris outside of the windows many stories below the free-falling debris.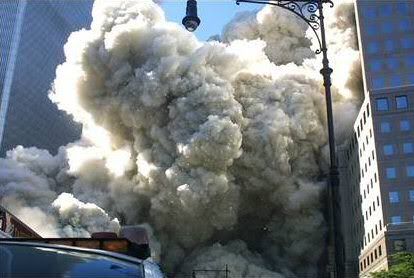 Tony Biviano tonybiviano@hotmail.com
www.myspace.com/unclesam9112001

End of Part 2
The 9/11 Conspiracies: Fact or Fiction – Part 3

A History Channel Special

A Detailed Review by Tony Biviano - tonybiviano@hotmail.com
www.myspace.com/unclesam9112001

Conspiracy Theory #5: Witnesses heard "secondary explosions".

Sofia Shafquat: "The witness testimonials are fantastic, because these people spoke absolutely reflexively when they were there about what they heard and experienced, and they used the word "explosion" over and over".


..

Lester Holt: "Some of those accounts were reported in the chaotic moments just after the attacks".

News Reporter Pat Dawson: "We received word of a secondary device that is another bomb going off."

Jason Bermas: "Pat Dawson talked to some members of the FBI and they expressed that they believed that secondary explosives were used to demolish the WTC and that was onsite moments after the collapse of the building".

A five-minute video reminds us of the explosions heard on September 11, 2001:


..

Response:

Lester Holt: "In fact, Dawson, who became a part of the story himself when conspiracy theorists cited his report, never interviewed FBI officials at Ground Zero. It was Fire Chief Albert Turi he spoke to just minutes after the North Tower collapsed, when confusion and rumors were rampant".

Fire Chief Albert Turi: "There was a secondary explosion, probably a device that had been planted before or on the aircraft that did not explode and it exploded an hour later".

Pat Dawson: "What is important to remember is what Chief Turi said and what he didn't say. What he said was that he thought he heard secondary explosions in the building prior to the collapse. What he didn't say was that he heard bombs". And your point is? How are you defining "bombs" compared to "explosions"? Fact: He said he heard secondary explosions.

Gene Corley: "There are things that happened inside the building, pieces coming loose as a result of the extreme impact very well may have been interpreted as explosions". Are you kidding me?

Davin Colburn: "I think…" I don't need to finish his sentence, because he is not an expert, and it doesn't matter what he "thinks". As for this topic, the Debunkers try to explain away all of the explosions? That's laughable. There weren't just secondary explosions; there were many explosions during the events of the day. "Pieces coming loose as a result of the extreme impact" rocked the ground below and sent explosive noises all throughout the city? Books falling off of a shelf can hurt one's eardrums? The videos from eyewitnesses and explosions heard on September 11, 2001, speak for themselves.





Conspiracy Theory #6: Rigging of Twin Towers with explosives was an "inside job".

Fetzer: "There were odd security lapses in Buildings 1 and 2 the North and South Tower for the two weeks before the events took place, where large sections of the buildings were shut down, the employees were sent home, the security apparatus was turned off and teams of so-called engineers were given access to the buildings, which raises the question is it then possible that there were previously positioned explosives in Buildings 1 and 2?" There are statements given by many employees and workers in the Towers that these "power downs" were extremely unusual and highly suspicious. More information is given in the following video:


..

Webster Tarpley, author of "9/11 Synthetic Terror: Made in the USA": "No force can do that, except a force inside the US command structure itself, who is capable of preparing the Twin Towers and Building 7 for controlled demolition. That's got to be a force that's massively present here in the United States". He is correct. Only the United States had the ability to rig the Towers and Building 7 with explosives, and they did so both to justify war in the Middle East and to put American citizens in a constant state of fear.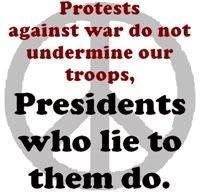 Response:

Jim Meigs: "It would take an army of workers. It would take months. You'd have to strip all the sheet rock off the wall. You'd have to run hundreds of miles of wiring all throughout the building in order to wire a building for demolition, so this idea that some crew in black would sneak inside during the night and then wire a building for demolition, it's absurd".

Again, the Truth Movement is misrepresented, stereotyped, and words are put into our mouths. We are made fun of immaturely. Not one member of the 9/11 Truth Movement believes or ever stated that there was a "crew of men in black who snuck in at night". The opposite is true. The power was shut off many times in the weeks before the destruction. Workers saw many men in broad daylight bringing in cables. The power was off, and so were all the cameras. Anyone could go in and out of the buildings at any time of the day or night and do anything he or she desired.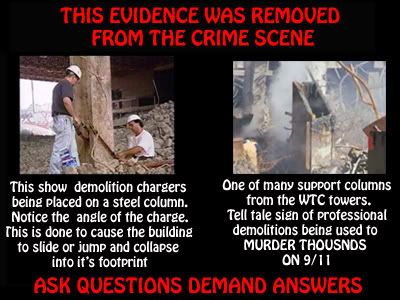 Brent Blanchard: "The biggest problem for me is how you put explosives in those exact spots where the plane hit before the plane hit, because that's where the building failed. Everyone can agree on that". No, not everyone agrees on that. Those who were there, and those who have seen the videos and pictures, know that there were explosions in the lower levels seconds before the building began to collapse. There were also flashes in front of the planes before they hit the Towers. Many different angles show odd flashes coming from the building before impact, as seen in the pictures and video below: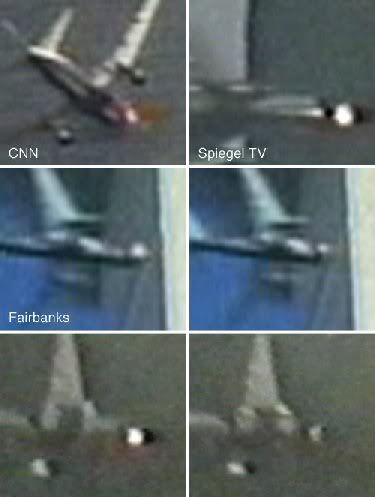 ..


The Pentagon

Before we even begin this discussion, please watch the following short movie clip:


..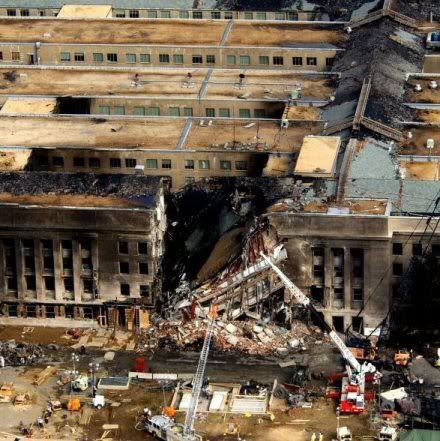 The debate goes on, with the new topic of the Pentagon "crash", but not before the government administration's official story is told first. Holt states the government administration's story as fact, and any other views are considered wrong. Lester says "Conspiracy Theorists say that the Pentagon attacked itself". What a stupid comment, and not descriptive of the Movement's theories.




Thierry Meyssan, French author: "The elements that I see allow me to say that the official version is an enormous lie. A huge lie". In his book he wrote "only a missile of the United States armed forces could enter the Pentagon's airspace without provoking a counter-missile barrage".

Meigs says that hundreds of people saw the plane hit the Pentagon. Not one eyewitness account is shown to back his claim. However, a CNN reporter was on the scene. Here is what he had to say:


..

Conspiracy Theory #7: Only a missile could be so accurate.

Dr Fetzer stated that it could have been a combination of a missile and a small plane to deliver the missile.

Response:

Holt says that the Truth Movement claims that the C-130 flying in the area delivered the missile. Lieutenant Colonel Steve O'brien was the pilot of the C-130 says that he was on a routine flight and saw the plane that hit the Pentagon.

That the C-130 O'brien was piloting delivered a missile or piloted a remote control drone is not our claim, because it cannot be proven by facts. There are several questions and possible explanations: Was it a drone? Was a missile fired? What about the white plane? Did the C-130 have something to do with it? Did something totally different happen that we do not know about? Lester Holt made no distinction between the Questioners' theories based on facts and their simple questions.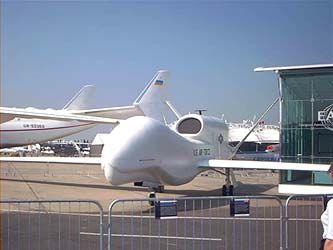 Conspiracy Theory #8: There is no visual record of a passenger jet hitting the Pentagon.

This is another example of the History Channel putting words into the mouths of the Truth Movement. Dylan Avery and Alex Jones said the opposite: We know that there is a "visual record". The FBI has many different camera recordings, but will only release the five frames. What are they hiding? Furthermore, there are many cameras that caught the footage of whatever hit the Pentagon, but they have been confiscated and kept secret. Cameras that caught the crash: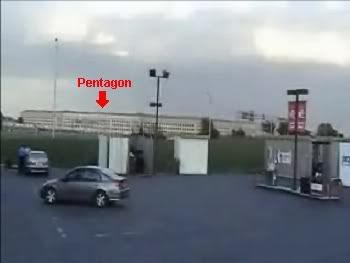 And if a Boeing 757 was flying that low to the ground, then the cars on I-395 would have been blown off of the road.





Response:

Meigs: "Conspiracy theorists say that maybe there's a camera that should've caught a picture, and because the FBI is not releasing it, then it's proof positive that the picture/video must be incredibly incriminating". No leader in the Truth Movement has ever said that the government's failure to release tapes is "proof positive" of "incredibly incriminating" evidence, but it does raise questions. Meigs, referring to the five frames that the FBI released, said "The camera took one photo per second. The plane was traveling at 780 feet per second. Just cause you can't see it doesn't mean it wasn't there". This is the video that he is referring to: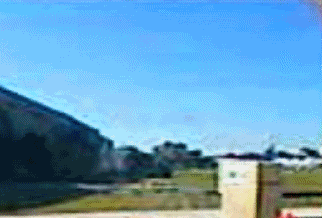 It should have looked like this: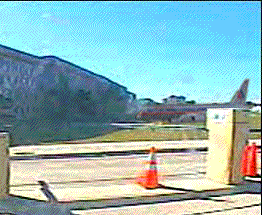 He again claims that there were hundreds of eyewitnesses who saw the plane crash, but does not show one person talking. He claims to have pieces of the plane that were recovered from the lawn, and not one is shown. He claims to have uniforms and body parts, but doesn't show a single one. In the following picture taken immediately after the collapse, do you see any uniforms, body parts, luggage, or parts of a Boeing 757?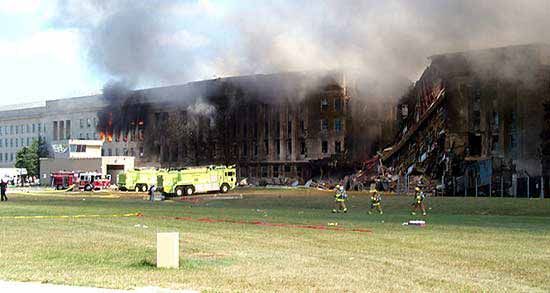 The fact is, Alex Jones has the proof on his website that an FBI agent admitted that there were over 80 video tapes confiscated, but few actually showed the crash. What I would like to know is what is on those tapes? It is not proof of a cover-up, but it raises questions. His site: www..wars.net. His article about the Pentagon forbidden video tapes: http://www..wars.net/articles/may2006/170506Pentagon_videos.htm.




Conspiracy Theory #9: The hole in the Pentagon could not have been made by a Boeing 757.

An Army Major General's opinion:


..

Webster Griffin Tarpley points out how small the hole in the Pentagon was and that "there was no way that it could have been a Boeing 757 airliner".




Alex Jones asks obvious questions that have never been answered: What happened to the huge engines? The wings? The engines would either have smashed through the side of the Pentagon, leaving giant holes, or at least leave some kind of indentation. How did the engines and wings disappear? There was a small hole in the building. If the wings and engines did not enter the building, why were they not visible on the lawn? Where did they go? Jones: "You do not see the wings. We don't see the seats, the luggage, the bodies, or the tail".




Response:

Paul Mlaker, the chief engineer talks about immediately smelling aviation fuel and seeing debris everywhere. However, aerial photos taken immediately after the "crash" show no debris anywhere on the lawn. "It's absolutely conclusive that the disaster at the Pentagon was a crash of an airplane hijacked by terrorists, based on the facts". No facts are given, and photos don't lie. Video surveillance doesn't lie either, but all videos have been confiscated.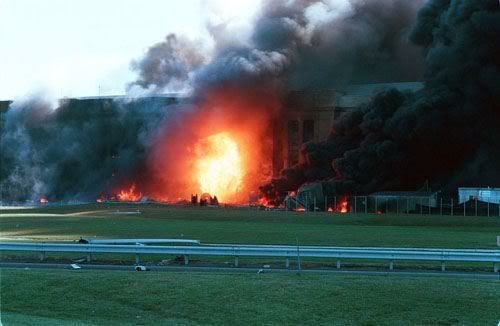 Expert of nothing, Davin Coburn, says that the only reason one could see a small hole is because the wings came off. Then where were the wings? Where are the engines? Not one picture I have seen shows any engines or wings from a Boeing 757.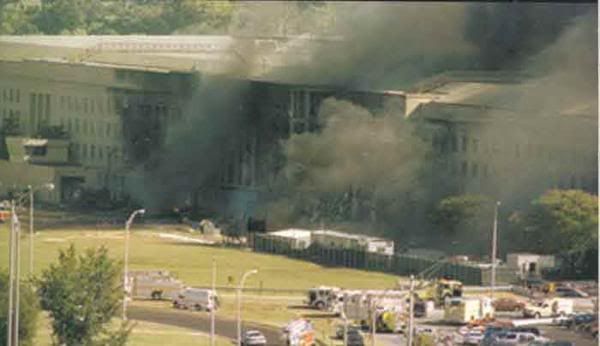 Meigs makes a biased comment, misrepresenting and basically making fun of the 9/11 Truth Movement: "They expect to see a 'cartoon-like' hole in the exact shape of the wings. The wings did not fully penetrate the facade. The wings had already been partially sheared off". Mr. Meigs, where did they go? Maybe this is what you think happened:




Alan Kilsheimer:" I saw marks that were about where wings would be…" The marks have not been seen in any photographs.

Mlaker: "Eyewitness saw the right wing strike a trailer, and the left engine struck a reinforced concrete structure at the same time the nose impacted the building". No evidence of this is given.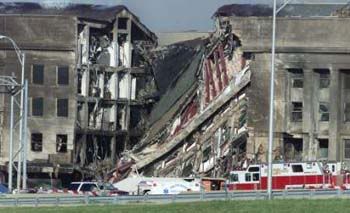 Meigs says that there isn't going to be much left of a plane hitting a concrete reinforced wall. "You won't see it in two or three pieces". According to all pictures in the minutes and hours of the crash, no large pieces of any kind were found. In fact, it is stated that Kilsheimer held several pieces of debris in his hand. The debris of a Boeing 757 will not be any larger than one can hold in his hand? Small pieces of "something" are shown.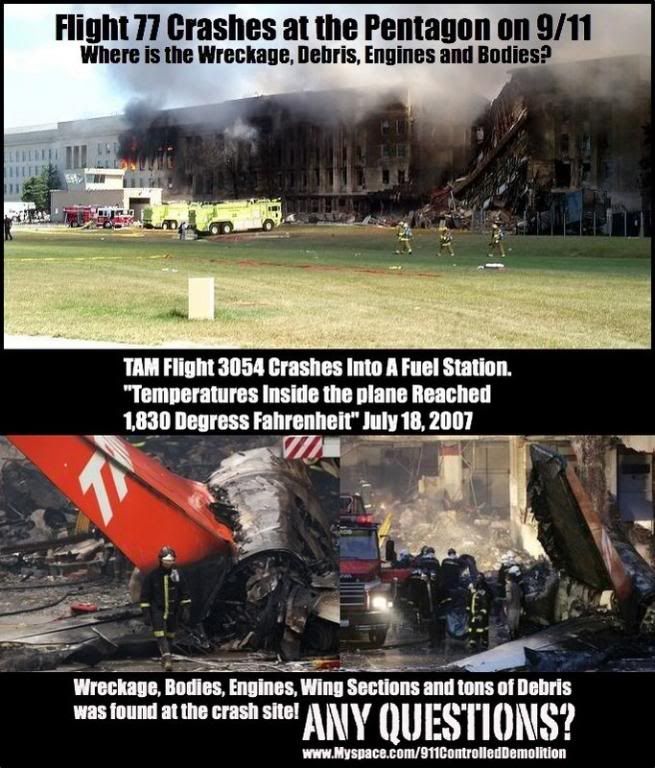 Conspiracy Theory #10: The 16-foot hole in the 3rd ring is evidence that a missile hit the Pentagon.

Alex Jones points out that there was a perfectly circular 16ft hole, but is interrupted before he completes his sentence.




A second hole just beyond the third ring is shown. Griffin explains that the nose of a 757 is very fragile, and could not have possibly made it through the outer ring, which is steel-reinforced, and then two more buildings, and then punched a hole is "completely implausible".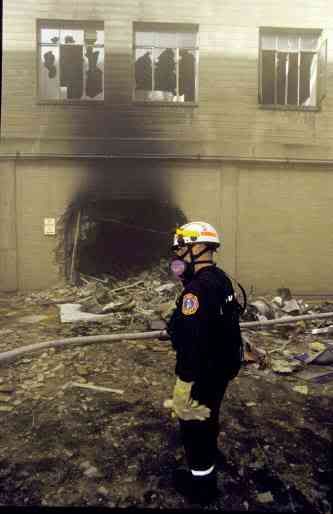 Response:

Kilsheimer makes an unfair, biased generalization of Questioners: "These people either don't understand or they don't care to understand". The 9/11 Truth Movement's Questioners are just that: questioning what happened. "The plane became almost like an artillery shell or a tank ram. When it actually came out was a circular ball of fire, which is why is has a round shape".

Mlaker: "There was an avalanche of debris that was moving as a single mass". This is a very interesting theory.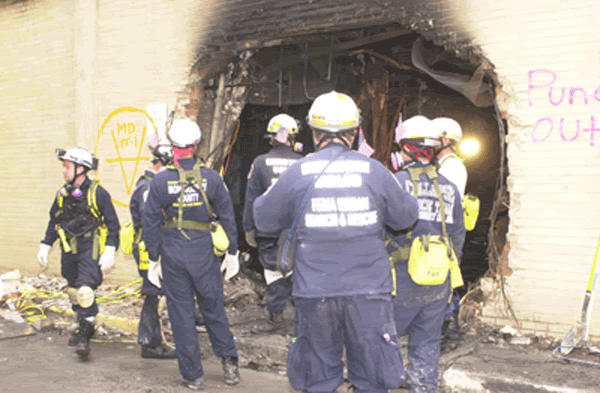 Flight 93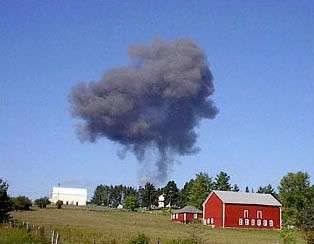 Government story of Flight 93 is given. Val McClatchey's picture of the alleged smoke from the crash of flight 93 is shown. Lester Holt unfairly groups a small group of rude, disrespectful extremists who harassed Val McClatchey, with the 9/11 Truth Movement, Her picture is discussed as to whether or not it is a fake. Holt says that the 9/11 Truth Movement "believes that Flight 93 was shot down as part of a government conspiracy, and believes Val was a part of it". This is yet another false statement. Don't chop down the tree when there are only a few bad apples. This History Channel Special is not showing who the real Questioners of the 9/11 Truth Movement are and what they stand for.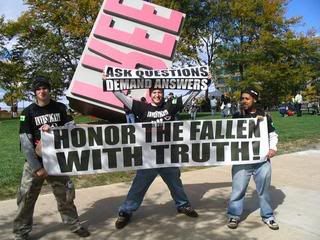 Coburn: "The idea that she has some kind of agenda is ridiculous". Thanks for your scholarly input. Val McClatchey says that Questioners have too much time on their hands and need to get a life. There is truth in that, but is a biased generalization. Although the History Channel does not go deeper into the subject, some claim that the plume of smoke does not look like one from a plane crash, but rather from an ordnance blast.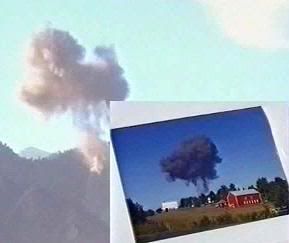 Lester Holt continues to talk about the Government's explanation of Flight 93. Jason Bermas: "The government's version of events that a plane crashed on its own in an open field in Shanksville, Pennsylvania, has been falsified by the overwhelming amount of public evidence"

Again, Lester Holt takes away all credibility from the 9/11 Truth Movement, by saying "You're about to hear many conspiracy theories about Flight 93, followed by the analysis of experts who say it's important to refute claims that are not based on genuine evidence". It is important to refute claims that are not based on evidence. The 9/11 Truth Movement's theories are all based on facts. Given the opportunity, many resources of factual information could have been given.

Conspiracy Theory #11: A mysterious white jet shot down Flight 93.

Susan McElwain is a witness of the white plane. The video is shown, and witness Theresa Weyant also speaks.

Response:

Cocky Coburn admits to the white plane's existence, but says "it's been blown up and spun out of proportion that it lacks all relation to reality". The Questioners do not know what the plane was doing there, but do not have theories about its presence because there are no facts to support it. Coburn says that the corporate jet was asked to fly over the crash site by air traffic control and radio back exact coordinates. No Questioner is disagreeing.

The actual Air Traffic Controller, Stacey Taylor, talks about her conversation with the corporate jet; that she asked the pilot to fly over the crash site. The pilot describes a dark cloud of smoke. Taylor says that Flight 93 was not shot down, and that she would have known if it was.

"Conspiracy Theory #11" is not an opinion or belief of many members of the Truth Movement. Ideas are being twisted and made up. Therefore, there is no rebuttal to these statements, because the Questioners never believed that a white jet shot down Flight 93 in the first place. It obviously is a corporate jet that just happened to be in the area, as seen below:


..

Conspiracy Theory #12: The small crater left by Flight 93 proves it was shot down.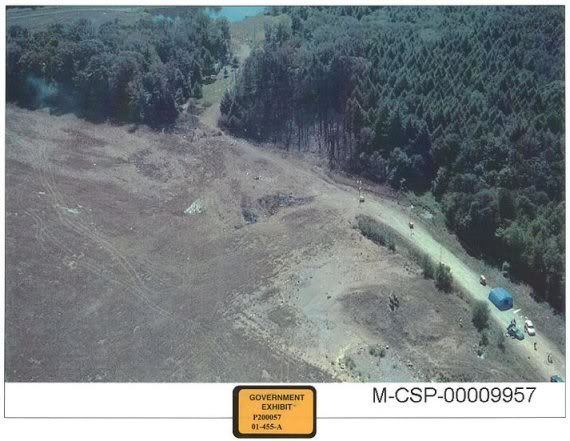 Jason Bermas states that there are many pictures of plane crashes, but the alleged crash site of Flight 93 doesn't look similar to any of them. A reporter, looking down from a helicopter minutes after the crash, shows how little debris is visible, and that it is spread out amongst a long area.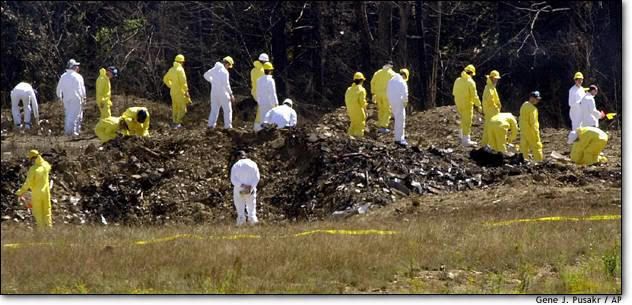 Avery: "I find it absolutely impossible to imagine one hundred tons of steel and titanium vanishing into dirt, especially if Flight 93 was supposed to have crashed intact, in one piece. You would have seen more". If Flight 93 crashed in the way that the official story said it did, it would have looked more like this: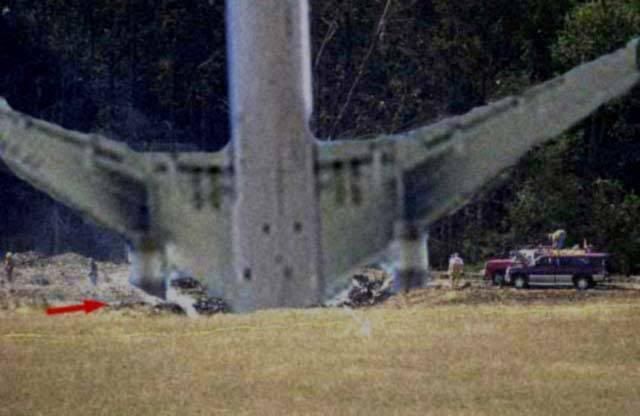 Response:

Michael Hynes, Aircraft Accident Investigator says that the depth of the crater was "a lot deeper", although it is unclear what he is comparing it to, and that "the debris pattern was significantly different than we at the World Trade Center and the Pentagon".




Meigs lies once again and puts words in the mouths of Questioners, trying to ruin their credibility, by saying that it is believed that when planes crash they 'crack in half' and there is dramatic burn wreckage. He makes the members of the 9/11 Truth Movement seem uneducated and crazy. As he speaks, a computer model shows the planes descent and crash. If one watches the video closely, he will see that when the plane makes impact, large sections of the plane should be seen.

Conspiracy Theory #13: The wide debris field proves Flight 93 was shot down.

Alex Jones explains that when an airliner crashes in tact on the ground, that there is never more than a mile long debris field, and they found large pieces of debris over four miles away from the main crater. He is seen continuing to speak, but he is cut off from further comment. This is what plane crashes look like: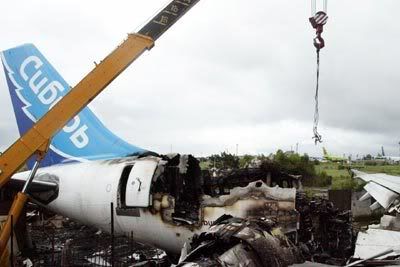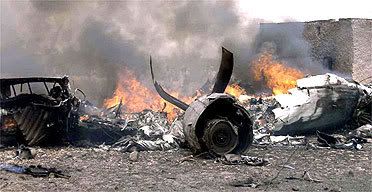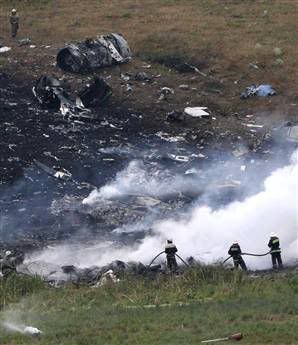 Response:

The newspaper reporters and media misquoted the radius of the debris field. Wreckage was said to have been found in Indian Lake. The media, not the 9/11 Truth Movement, claimed that the debris was found as far as six miles away. This length was found by using MapQuest for directions by road. The distance is actually much shorter, around two miles. The History Channel's Conspiracy Theory #13 does not pertain to the beliefs of the Truth Movement.

Crackhead Coburn accuses the Questioners of "picking and choosing facts". Maybe in his hours and hours of research with the goal of proving conspiracy theories wrong, he should have found out what opinions are actually held by the 9/11 Truth Movement.




State Trooper Nicholas Pelc says that there was little debris found at Indian Lake. Eyewitnesses and residents who live on the lake have said otherwise, as seen in the following video:


..

Conspiracy Theory #14: No human remains were visible at the crash site.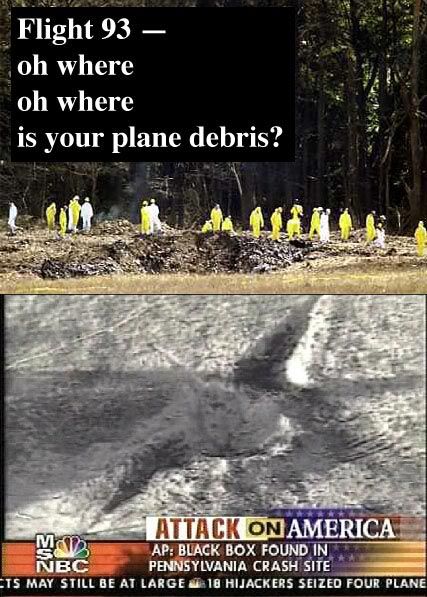 Korey Rowe asks the simple question: "Where are the people because they're obviously not in that field from all the news footage and pictures". The History Channel actually allowed the Truth Movement a second sentence before going on to the "expert response", by Dylan Avery from Loose Change: "I stopped being coroner after about twenty minutes, because there were no bodies there". This statement came from Wally Miller, the Somerset County Coroner.

Response:

Wally Miller explains that what he meant by that statement was that he became less of a coroner and more of a funeral director. "The coroner's job is to determine the cause and manner of death", and he says that the cause of death was obviously from the plane crash.

Lt. Patrick Madigan says that he also saw debris, including body parts. If you look closely, you can see… nothing.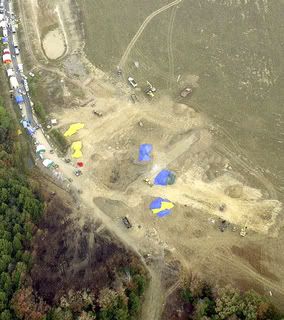 Conspiracy Theory #15: It was not possible to make cell phone calls from Flight 93.

This idea that the plane was too high for cellular calls is David Ray Griffin's theory, which is obviously false. Hopefully he knows by now that calls could have been made. Furthermore, phones connected to the plane were used as well. The History Channel once again takes the opinion of one or two and places it upon the entire group.

Response:

Coburn says that cell phones could have been used. Lester Holt states that only two of the thirty-seven calls were placed .. phones; the rest, seatback air phones.

Conspiracy Theory #16: The U.S. government used technology to fake the phone calls.

David Ray Griffin speaks about the possibility of the calls being faked. He mentions voice transformers. I do not believe that this theory is held by many members of the Truth Movement. He points out that the actual content of the conversations was not normal.

Avery, from the Loose Change documentary, talks about Mark Bingham's call to his mother. Bingham says "Mom, this is Mark Bingham". Dylan points out how odd is was that he used his full name to his mother. Wouldn't your mother recognize your voice on the phone? If not, surely a mother would know her son by his first name.

Deena Burnett, wife of Tom Burnett who supposedly called from Flight 93, talks about her conversation with her husband. David Ray Griffin says that he does not think that Deena Burnett is a liar, but that what she heard was not Tom Burnett, but a voice machine. This is not a theory that I agree with, and don't believe it is very popular amongst the 9/11 Truth Movement. However, one must remember what Avery said; who uses their full name to their mother?

Response:

Michael Shermer says that it is his belief that family members know one another, and would know if they were talking to the real family member or not.

This is my favorite quote of the Special, and makes me laugh out loud every time I hear it. Davin Coburn: "In the theory movement, frankly it's about the one thing in this entire debate that I have any personal opinion on, and I find it disgusting". You go Davin!

Family members of Flight 93 victims speak about the calls, and how important they were. The story of brave men and women sacrificing their lives for our country makes them true American Heroes.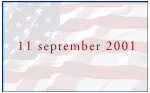 More morons, the minority of Questioners, are shown screaming angrily in the streets. The History Channel neglects to point out that the acts of these people are different from the majority of the Truth Movement members.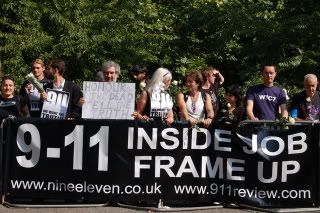 Lester Holt accuses some Questioners of only questioning technical details, but says most look at the bigger picture. Alex Jones says that the "attack" was government-sponsored, but that the whole government wasn't involved. Only small criminal elements of government in key sectors are responsible.




Charles Strozier says that every time there are large, sudden, and dramatic events, an equally large conspiracy will follow.

Chip Berlet, obviously NOT speaking about the 9/11 Truth Movement, talks about how "people scapegoat other people and demonize them… and if it weren't for this group of powerful folks, everything would be fine". If he believes that this is how a 9/11 Questioner's thought process works, he is gravely mistaken. No one demonizes President Bush.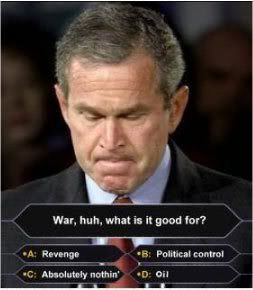 It's a joke, people!

Tony Biviano tonybiviano@hotmail.com
www.myspace.com/unclesam9112001

End of Part 3
The 9/11 Conspiracies: Fact or Fiction – Part 4

A History Channel Special

A Detailed Review by Tony Biviano - tonybiviano@hotmail.com


Air Defense

Lt. Col. Robert Bowman, former interceptor pilot, remembers how on 9/11 he wondered, "Where were all of the interceptors?"

Conspiracy Theory #17: Military jets ordered to stand down.

Bowman explains how standard procedure is that if a plane is a threat to the country, then one should take down the aircraft. He says that it's unbelievable that hijacked airliners could fly around for an hour and forty minutes without being intercepted.

During Norman Mineta's testimony to the 9/11 Commission, he speaks about witnessing a possible stand down order given by Vice President Cheney to a soldier.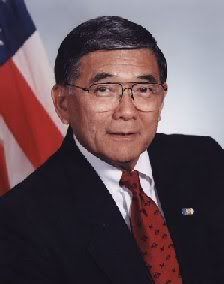 Griffin: "Mineta said that he assumed the order was to shoot the aircraft down… that's what you would expect the orders to be. Of course the standard procedure is to shoot it down, and yet, the soldier was surprised when Cheney answered that the question about the orders still standing".

Avery also believes that it was a stand down order. Let's hear from Norman Mineta himself:


..

Lester Holt states that even non-conspiracists agree that Mineta's testimony raises questions.

Response:

Coburn: "There are sort of inconsistencies that don't help anybody". He implies that there was confusion regarding Mineta's testimony; maybe he should have watched all of it. "I have not heard any final word, and I would love to, because as long as that stuff does hang around, then people just keep coming up with new and crazier ideas to explain what happened". Well said, Coburn. You sound like an experienced, educated, master of the English language and grammar. Unfortunately, all the facts prove that you are wrong, and that there no inconsistencies, other than the ones you just made up.




Coburn goes on to say that there were only fourteen planes on alert in the United States at that time, and eventually four of them were able to get off of the ground. The idea that the United States has so little homeland defense is absolutely ridiculous. The planes on September 11, 2001 were in the air for over an hour and a half, and throughout recent American history, any other plane that seemed suspicious was greeted by F-16s in minutes. Washington DC and the Pentagon are the two most heavily guarded buildings in the world. No person or terrorist group or nation could hurt these buildings unless they were allowed to.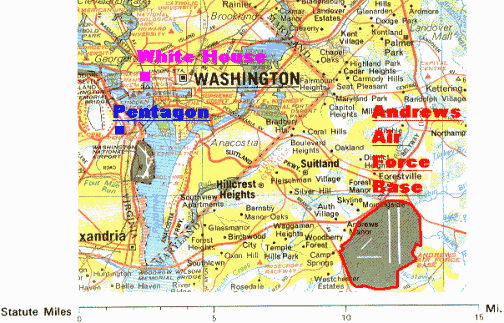 The truth is "that there were fighters in the air less than five minutes away from the Twin Towers when the first was hit, 25 minutes after Flight 11 was believed to be hijacked. There were a number of air stations with combat-ready fighters within ten minutes' flying time from the New York City and Washington targets". http://911research.wtc7.net/planes/defense/index.html. NORAD confirmed it had eight fighters on the East Coast for emergency scrambles on Sept. 11. Throughout Canada and the United States, including Alaska, NORAD had 20 fighters on alert - armed, fueled up, and ready to fly in minutes.

http://911research.wtc7.net/planes/norad/background.html

http://www.northjersey.com/

Meigs claims that the entire NORAD system was not prepared for such an event, although for years these same events were being practiced amongst the branches of the military. On 9/11, there were drills being run relating to the actual events of the day. Meigs says that our air defenses were only set up to detect Soviet bombers, drug smugglers, and other aircraft coming from overseas. This is obviously a false and ludicrous statement. Meigs is considered an expert? An expert on what? Maybe Meigs should look over the enormous amounts of information that have been made available in the last six years.

http://www.whatreallyhappened.com/911stand.html.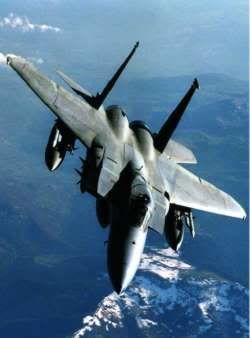 Lester Holt says that the hijackers turned off the transponders, and Coburn says that this caused Air Traffic Control to become totally and utterly confused. Do you really think it's that easy to fool the American government in its airspace?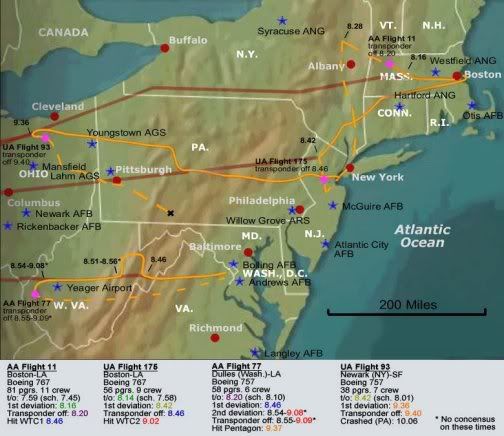 Holt talks about the 9/11 Commission Report's statements that Cheney was notified at United Flight 93 at 10:02am, one minute before the aircraft hit the ground. Eight minutes later, fighters were in the air waiting to for orders to shoot down aircraft. They were not given the "OK" until 10:20am; two minutes after Cheney had a phone conversation with Bush. NORAD was said to be informed at 10:31am.

Meigs shows more ignorance by claiming that "people think that every minute of the day, there are aircraft flying around the U.S., guarding the skies with fighter pilots ready to shoot planes down". He is bashing the 9/11 Truth Movement by claiming that its members think in this foolish way. For being called an "expert", Meigs seems to know nothing about 9/11 Questioners.

For even more information, there are many sites one can choose, but I prefer, as a start:

http://www.911truth.org/article.php?story=20040731213239607

http://www.911truth.org/article.php?story=20040805095600503
http://www.oilempire.us/norad.html

http://www.attackonamerica.net/airdefensesstooddownon911.htm






World Trade Center 7

Watch this video before reading on:


..

World Trade Center Building Number 7 is actually acknowledged in this History Channel Program. Lester Holt even states that it was not hit by a plane. Video is shown of its collapse (controlled demolition).




Shafquat points out that WTC7's collapse was basically caught on video by luck.

Dylan Avery sounds extremely knowledgeable, and represents the 9/11 Truth Movement in the best way possible. "World Trade Center Building 7: 47-story office building, 300 ft away from the North Tower, 570 ft tall. At 5:20pm it collapses into its own footprint in 6.5 seconds, if you count the main structure.

Lester Holt then gives an obvious factual error, saying that WTC7 and the Twin Towers were not the only steel buildings that collapsed on September 11, 2001. Other buildings were damaged, ruined, and destroyed, but WTC7, the North Tower, and the South Tower are the only three steel buildings in history to collapse due to fire.

Lester Holt admits that there is no report explaining Building 7's collapse. Another fact that he does not explain is how the BBC knew that Building 7 was going to come down eighteen minutes before it actually did. They began their report saying that the building fell, when in fact, it had not yet. How did they know this was going to happen if no one else supposedly did?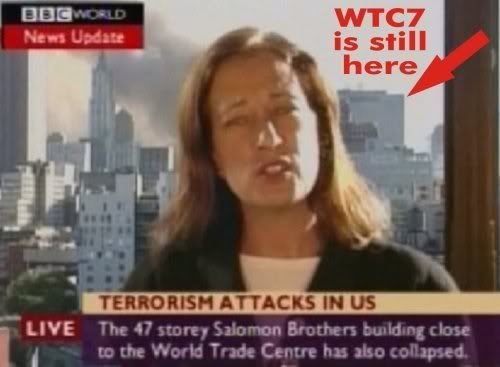 Meigs shows his ignorance: "Conspiracy Theorists love a vacuum, and Building 7 is a major focus precisely because initially there wasn't enough evidence and there wasn't enough known about what happened". The main proof of the 9/11 Truth Movement's claims is the actual footage taken on that day. The cameras that caught the Building 7 collapse show obvious signs of controlled demolition.




Meigs tells an outright lie and proves that he knows nothing of the Questioner's claims when he says that the Movement replies: "See, if you can't prove exactly how this building fell, then it had to have been intentionally blown up". It is not that the government couldn't give a reason for its collapse that makes Questioners believe it was destroyed with explosives. The video shows the kink in the top of the building, when the main supports were blown, and it fall straight down into its own footprint. Also, eyewitness reports raise questions when they contradict the government's story:


..

Conspiracy Theory #18: The U.S. government destroyed WTC 7 to hide evidence of a 9/11 plot.

Avery says that there were many government agencies in WTC 7. Jones takes over by reminding the viewer of Giuliani's Y2K bunker in Building 7. Then he lists the CIA, Defense Intelligence, IRS, and SEC as being headquartered there. Avery makes yet another one of his great statements: "All I can say is there was a vested interest in bringing down Building 7". All of the agencies can be found here: http://www.wtc7.net/background.html

A short video clip gives more information about Giuliani's bunker:


..

Response:

Coburn's sarcasm is going to get him in trouble one day. He downplays the contents of the building by saying it was just paperwork and computers that needed to be "utterly destroyed by manner of destroying the entire building. That seems like quite a long way to go to take out a couple of computers or file cabinets, but in the conspiracy theory realm, that's the sort of stuff that passes for a good idea". Extreme bias, sarcasm, and misrepresentation is very obvious.

Coburn should read the following report from Alex Jones' website: "Former Helmut Schmidt cabinet member, 25-year German Parliamentarian and global intelligence expert Andreas Von Bülow says that the 9/11 attack was run by the highest levels of the US intelligence apparatus using WTC Building 7 as a command bunker which was later demolished in order to destroy the crime scene".
http://www.prisonplanet.com/articles/april2006/210406runattack.htm

Conspiracy Theory #19: The U.S. government destroyed WTC 7 with explosives.

Fetzer explains how Building 7 was a "classic controlled demolition". He mentions that it fell at freefall speed, but, as with the entire History Channel Program itself, he is not able to expand on his facts. World Trade Center 7, in my opinion, is the true smoking gun of the 9/11 Truth Movement. There was absolutely no reason for that building to fall. No plane hit it. The fires, regardless of what the government says, were small. This can also be seen in pictures and videos from that day. The most obvious fact proving government involvement was given in two sentences by Dr. Fetzer. It is not a "conspiracy theory" that Building 7 came down; it is a fact. An NYPD First Responder's account of events:


..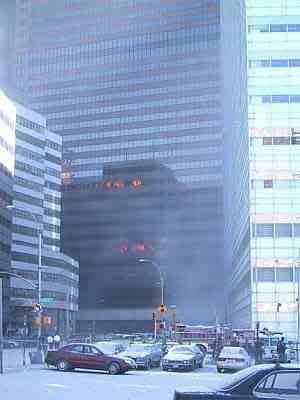 Response:

Meigs admits that the collapse does look like a controlled demolition. "If you destroy the important structural elements that hold up a building from the inside, the building is going to collapse in a way that is not that different, visually, from controlled demolition". What is Meigs' theory on how Building 7's "important structural elements" were destroyed? Building 7 was not hit by a plane. It did not suffer much damage from the fall of the North Tower. It did not have large fires. The fires that were burning were not hot enough to make the building collapse. Again, WCT7 fell at freefall speed, meaning it encountered no resistance from bottom floors. Watching the videos or looking at pictures, it is obvious that there is a kink when the vertical support is blown, at the same time as the lower levels were destroyed, and then the building came straight down. This was the third and final steel building to have collapsed due to fire.

Conspiracy Theory #20: WTC 7 was ordered destroyed by lease holder Larry Silverstein.


..

Jones is able to get half of a sentence out regarding the PBS Program where Larry Silverstein, Leaseholder of the Trade Center Buildings, told the firemen to pull the building. Fetzer explains how in construction and demolition, "pull it" is synonymous with taking down with explosives. The section of the PBS Show where Silverstein gives the order is shown. The topic of WTC7 is rushed through in the History Channel program. Not much is allowed to be said. Is there a reason for this? Maybe if all the facts were shown and explained, the program wouldn't be able to make the 9/11 Truth Movement look stupid.

Response:

Brent Blanchard is not a demolition expert if he truly believes that "pull it" is not a demolition term for taking down a building. He says that Silverstein's statement was taken way out of context, but when listening to Silverstein's own words, there is no other conclusion to be inferred. The subject of why Silverstein would want to destroy Building 7 is not brought up. Silverstein made a lot of money by its destruction. The timing of when he created an insurance policy also raises questions:


..

Coburn makes an ass out of himself by saying, "I think this thing keeps living on, because it sounds kind of sexy (sexy?). He said pull it. That must mean he blew it up". Then he makes another disgusting comment towards the 9/11 Truth Movement: "That's not true at all, but somebody says it, and in the conspiracy realm, there isn't really worry about factual accuracy for any of this stuff. It sounds good, and then whoever sort of weaves the craziest tale kind of wins". This is horrible, repulsive, and revolting. I am very disappointed in the History Channel. The lies and slander in this program are insulting to all parties involved.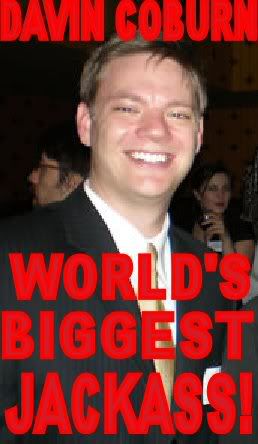 Lester Holt says that Silverstein claims that he was referring to getting the firemen out of the building. That explanation for his statement doesn't sound like it makes any sense, and it doesn't, because the firemen had evacuated Building 7 hours earlier. Let's see it again:




Coburn restates Lester Holt's comments, showing more of his ignorance.

Brent Blanchard makes a very strong point. He and his team took pictures and surveyed the damage for weeks. They took thousands of pictures, but didn't find "a piece of a blasting cap, a piece of detonation cord, or any evidence in five years that substantiates these claims".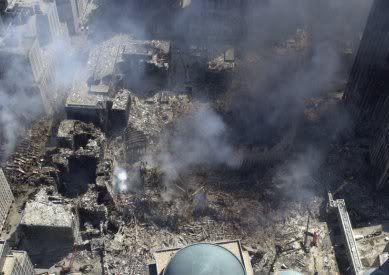 More of Brent Blanchard's interpretations can be found here: http://911research.wtc7.net/reviews/blanchard/index.html

Meigs talks about the structure of the building, saying that it had no vertical beams, only trusses that supported the entire weight of the building.

Lester Holt says that debris hit Building 7 when the North Tower collapsed, and Meigs goes on to say that it was damaged severely. Unfortunately, all of the pictures taken contradict these statements.




Matthys Levy says that the building began to burn at 9:30 in the morning, and that the fire burned for 8 hours. This is not true. The fire did not begin before the towers collapsed, and did not burn for 8 hours. FEMA states that at 10:29am. "WTC 1 collapsed, sending debris into the streets below. The extent and severity of the resulting damage to WTC 7 are currently unknown. However, from photographic evidence and eyewitness accounts discussed below, it was assumed that the south side of the building was damaged to some degree and that fires in WTC 7 started at approximately this time". The report concludes: "Approximately 7 hours after fires initiated in WTC &, the building collapsed".

Supposedly, the fires compromised the building's structure. Gene Corley says that a truss got hot enough that it could no longer carry the load, and once it collapsed, the weight of entire building made the whole thing come down. This makes no scientific sense and violates the laws of physics. Building 7 fell at freefall speed with no resistance from the lower levels, meaning that every truss would have to fail simultaneously if it were not taken down with explosives. Steven Jones speaks on this:


..

Coburn says that the building was crippled by the debris from the collapse of WTC1. Obviously he didn't look at any of the videos or pictures from that day. Let's draw a picture so that he can understand: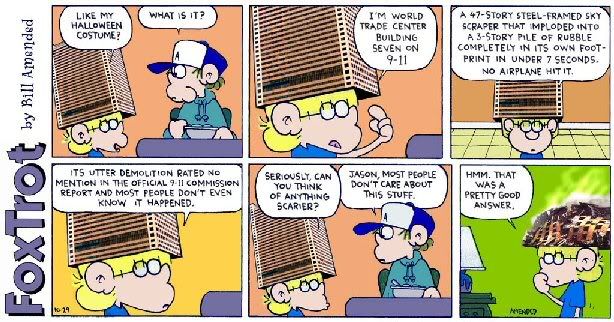 Diesel fuel tanks to run back-up generators were said to be in the building in case of emergencies. Meigs said that there is strong evidence by a line supplying diesel fuel.

Oops! Levy contradicts the idea that when Silverstein said "pull it", he was referring to getting the firefighters out of the building. Levy says that the firefighters had been evacuated and the building was empty for eight hours.

Coburn talks about the NIST report saying "it is made very clear that there is no evidence whatsoever that explosives were involved in bringing down WTC7, but they'll consider it, just so they can thoroughly squash that one right out of the gate." Thoroughly squash that one right out of the gate… no comment.

Lester Holt says that the working hypothesis is still "that Building 7 was a classic progressive collapse".

A conference is shown run by members of the 9/11 Truth Movement called "Rebuilding America's Senses". For the first time, the History Channel program shows the Truth Movement as a group of regular citizens that demand answers to simple questions. There is a gathering of men and women with signs, having a peaceful demonstration.





The Government's Role

Well, you've gotta love Alex Jones. He was doing so well at seeming calm, cool, and collected, but with ten minutes left on the program: "They're psychopaths who took as mementos, or trophies, the names and the faces and the voices of the people they kill".

Griffin and Jones talk about the initial division amongst Questioners. LIHOP was the name for the group of men and women who believed that the government "Let It Happen On Purpose", and MIHOP, that the government "Made It Happen On Purpose". The first theory that the government knew that the attacks were coming and did nothing about it was slowly dismissed as more evidence proved that the government created 9/11 themselves.

Michael Shermer accuses Questioners of making up a belief, finding all the evidence available to support it, and ignoring all of the rest. This is a false description and obvious bias.

Conspiracy Theory #21: The hijackers were controlled by a powerful group connected to the U.S. government.

Dylan admits that the 9/11 hijackers existed but feels that they were put on the planes on purpose to add weight to the government's story, and then gotten rid of. Jones says that the hijackers were actual government agents who believed that they were simply taking part in live-action drills. Webster Tarpley says that after the planes took off, they were taken over by remote control and flown into their individual destinations.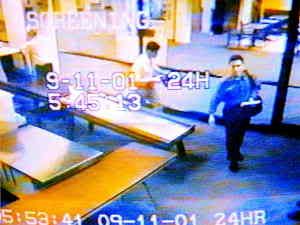 Response:

Michael Scheuer is a former CIA officer who was in charge of the agency's Bin Laden unit. He says that Mohammad Atta had a doctorate degree in constructional engineering, that the hijackers were intelligent, and together carried out a simple plan. The viewer is supposed to believe that a former government agent is going to be unbiased and truthful? Michael Scheuer is not a good source of fair information.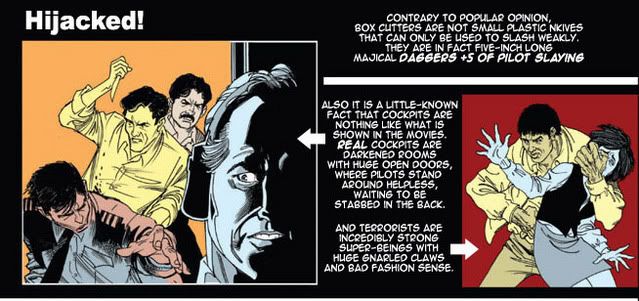 Michael Shermer points to the fact that Al Queda has been carrying out attacks for years, and that because of past events, it is fact that they carried out 9/11. Actually, the fact that Al Queda had been carrying out attacks for years made them a perfect scapegoat.

Conspiracy Theory #22: Hani Hanjour could not pilot a 757 jet.

A segment of Loose Change is shown and Avery describes the impossible 330 degree turn at 530mph that Hani Hanjour supposedly made. Alex Jones says that every pilot he knows and has talked to say that nine times out of ten, they wouldn't be able to make that maneuver.




Response:

Coburn states Hanjour was a certified pilot who had flown for at least 250 hours, and didn't have to take off or land, but instead only steer the aircraft. This was the only "expert response" that the History Channel could give the viewer?


Conspiracy Theory #23: The Plot was executed by a powerful group connected to the U.S. government.

Matt Conner believes that the controlled demolitions on 9/11 were orchestrated by a cabal, a small group of people who have a common agenda, not necessarily directly working with one another. This cabal may control media outlets and actions within our government. This is a huge theory, yet is given only two sentences from a truck driver. Why did the History Channel choose not to use Avery, Alex Jones, Steven Jones, Griffin, or Fetzer?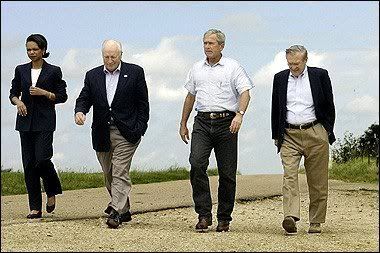 Response:

Michael Scheuer says that for any person to believe that the U.S. government had a part in 9/11, he must believe that there are no decent, honest, patriotic Americans working anywhere within the United States government. However, the Truth Movement is aware that it would only take a small group of key players in the government and media to pull the "attacks" off as acts of terrorism.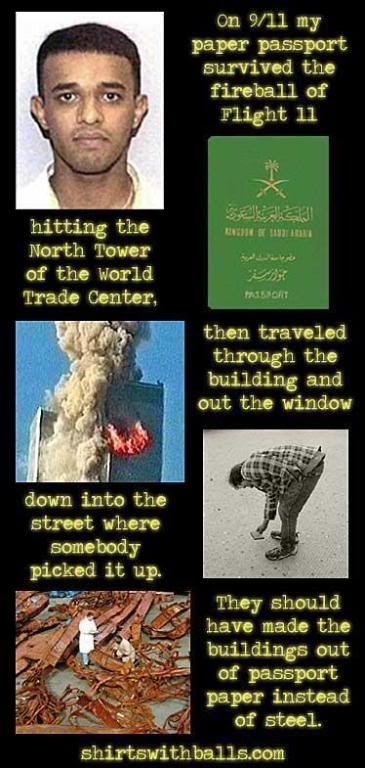 Scheuer believes that the government ignored warnings about the attacks, but did not carry them out themselves. He says that members of the government can never keep a secret and that they immediately run to the Washington Post reporters. For this reason, the cabal was small.




Some families of lost loved ones thank the 9/11 Truth Movement for trying to find out what really happened. They want to know the real reason behind their loved ones' death. For example, the Jersey Girls, a group of four widows, joined together and began asking the government questions about what really happened. They made a movie called "9/11: Press for Truth".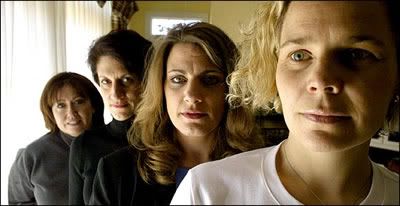 Some families, however, are offended by the 9/11 Truth Movement, and get emotional when someone tries to tell them that their loved one didn't die the way they believe he or she did. For this reason, the Truth Movement does not "recruit", as described, but rather answers questions to those who ask, and believers decide to join the group. It is not the norm for Questioners to push their beliefs on grieving families, as they are portrayed in this program. It is awful when a radical disrespects the rights of others, and it makes the entire group look bad. This History Channel Program did just that; they found all the idiots and morons that are in the group, and gave them all of the airtime. The overwhelming majority of Questioners are calm, respectful, normal men and women, just like anyone else.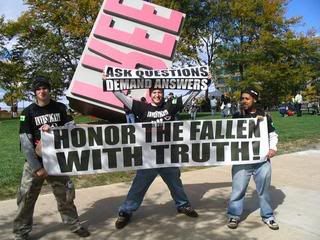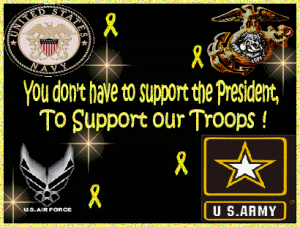 A Conspiracy Lives On

In 2004, the National Commission on Terrorist Attacks Upon the United States, better known as the 9/11 Commission, released its final report. Meigs describes it as "a good-faith effort to get into some of these questions in a relatively short of time. They didn't say it's the last word, official view, or only view".

Lester Holt explains that 42% of Americans believe that the 9/11 Commission concealed and refused to investigate critical evidence in the attacks. It is referred to as a tissue of lies, and the "9/11 Omission Report". Many want an independent investigation.




Avery, winning the golden prize once again: "Look at everything that has happened since 9/11, and ask yourself if we could have done it on September 10". He is referring in part to the Patriot Act, which took away many rights of citizens, and has been used to overrule the Bill of Rights. "How many times have you heard 'The War on Terror'? How many times have you heard 'terrorists'? How many times have you heard 'Al Queda'? How many times have you heard about the ties between Saddam Hussein and 9/11?" There were no ties between Saddam and 9/11, and the government now admits it. "How many times have you heard 9/11 to justify the war in Iraq? How many times have you heard President Bush get up on TV and say 'Oh, we gotta go get them terrorists wherever they are'? How many times have you heard 9/11 used as justification for something?" Dylan Avery got the last word for the 9/11 Truth Movement, and he drove home a very solid point. However, from this point on, the History Channel program makes false claims, false generalizations, stoops down to name-calling, and tells flat-out disgusting lies.


..

Lester ends the show by reinforcing the bias, misrepresentations, and lies. He says that "nearly all their theories now stand debunked by some of the nation's leading experts, 9/11 conspirators are determined to inject their ideas onto the historical record". He then makes false associations between the 9/11 Truth Movement and the Freemasons, and between the 9/11 Truth Movement and the defenders of the "Grassy Knoll" theory.

The show shows more people arguing in the streets. Then, a false generalization: "They're determined that they have the answer and everybody else is wrong. There's a messianic aspect to conspiracy theories because at its root its saying 'I know the truth. All you other people are wrong. I've got deeper wisdom".




More screaming idiots in the street are shown, and are labeled as members of the 9/11 Truth Movement.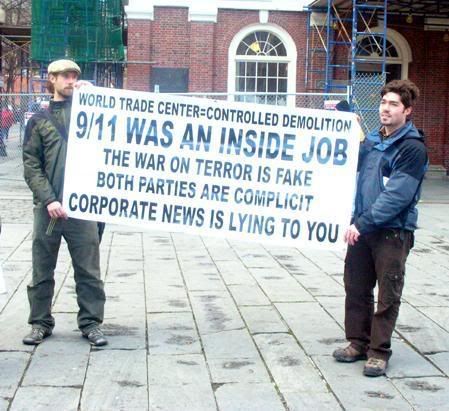 Lester Holt gives Loose Change credit for changing their movie when more information is available. However, he says that the Loose Change members no longer believe that there were any fake cell phone calls, and even says that they no longer believe that the Towers were brought down by a controlled demolition". This is a lie. They are not saying that they no longer believe that the Towers were brought down by a controlled demolition, but instead are deciding to focus more energy on the controlled demolition of Building 7. Lester Holt acknowledges Loose Change's over ten million internet downloads and states that Charlie Sheen wants to narrate the next edition.

Chip Berlet refers to the 9/11 Truth Movement as charlatans, a word that is synonymous with impostors, fakes, frauds, swindlers, con artists, quacks, counterfeiters, pretenders, and shams. This is the view of the Questioners that the viewers of the program are left with.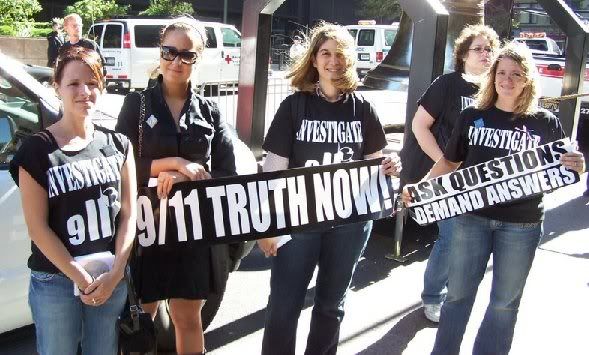 Lester Holt again refers to the 9/11 Truth Movement as a "loose-knit group".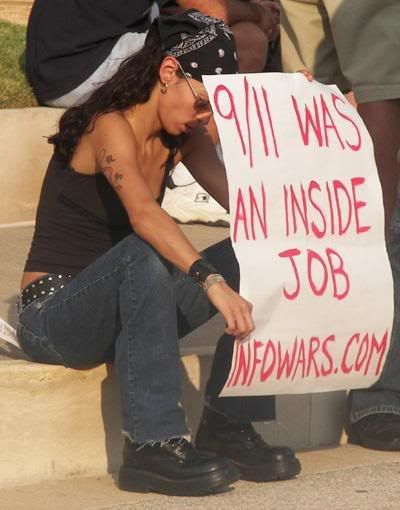 Meigs: "That's one reason that it's hard to argue with some of these conspiracy theorists because they're so emotionally invested in their view of themselves, that they're really not as interested in the evidence".

Charles Strozier: "Someone who embraces a conspiracy theory has given up skepticism, and embraced utter certainty. In fact, the hallmark of someone who embraces a conspiracy theory is that they have the answer, they know how things happen. They know exactly what happened on 9/11". Does the woman in the picture below claim to have all of the answers?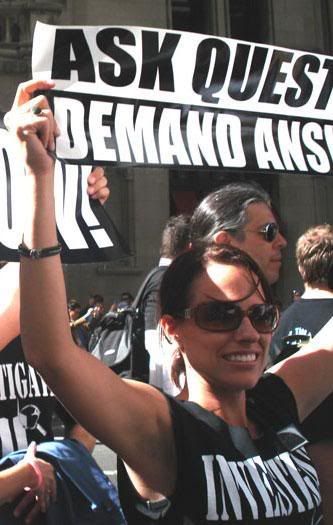 Meigs: "I think that people have all sorts of reasons not to trust the government, and that's a healthy thing. People shouldn't trust the government. They should be skeptical. What's happened though is that I think some people on the fringes have seized on that healthy distrust, that healthy skepticism, and used it as a way to feed a whole political agenda". False claim.


..

The final quote of a horrible History Channel program is spoken by an unknown person: It's best to just knock it out and not tolerate it because at its root, it's corrosive. It's not honoring history and it's not honoring the dead of 9/11. It's about oneself".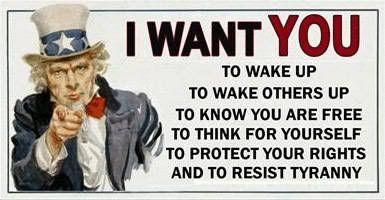 Tony Biviano tonybiviano@hotmail.com

End of Part 4, Final


..