Monday, October 8th, 9-11 pm, Young 9/11 Truth Authors Radio Show with Nick Shelton and Jeremy Begin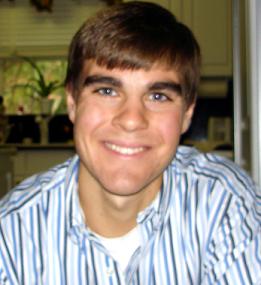 Nick Shelton

The American Truth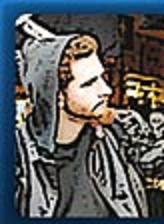 Jeremy Begin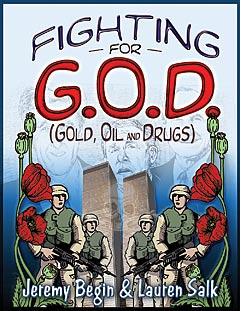 Fighting for G.O.D. (Gold, Oil and Drugs)
Listen 9:00- 11:00 pm (CST) to the WeThePeopleRadioNetwork.com and to our guest in the first hour- Nick Shelton and in the second hour- Jeremy Begin
Both authors are in their twenties and will discuss their books and their activism.
Nick Shelton is the author of The American Truth, the recently released book that presents the 9/11 Truth issues through an engaging story. In addition to 9/11 Truth and related political subjects, Nick has written on various religious topics. Nick is currently living in England where is studying literature and globalization at the University of Oxford.
Jeremy Begin is the author of Fighting for G.O.D. (Gold, Oil, and Drugs), a graphic novel, illustrated by Lauren Salk. The book views 9/11 as a cynical ploy by global elites to maintain their control. It places 9/11 into a larger framework of endless war and the growing police state, designed to maintain subservience amongst the masses. Jeremy received a degree in writing from Hampshire College. He also hosts a pirate radio station, somewhere in Oakland, California, and is an active member of the Northern California 9/11 Truth Alliance, often found in the street actions and tabling.
Questioning War- Organizing Resistance is a weekly radio show hosted by Carol Brouillet, a longtime activist who organized three conferences on Strategies to Transform the Global Economy, and (the first) marches on her Senators and Congresswoman in January 2002 to Demand a Congressional Investigation of 9-11. She publishes the Deception Dollars, and Co-Founded the 9-11 Truth Alliance, and the Northern California 9-11 Truth Alliance . She organized premieres of films, educational events, marches, rallies for 9-11 Truth, the San Francisco International Inquiry into 9-11, and produced the film Behind Every Terrorist- There is a Bush. She is also a mother of three teenage boys, and has held a weekly Listening Project in downtown Palo Alto since October 2001. She ran for Congress in 2006 on the Green Party ticket on a 9-11 Truth, Peace, Impeachment platform. The shows are all archived at http://mp3.wtprn.com/Brouillet07.html.