'Flight 77's' Shadow in Citgo video?
I'd like to draw attention to a little-noted feature of the Citgo security video, seen in view "single pump side" camera 4, at 9:40:35 by camera timestamp. The view is looking south, takinf video at three frames per second. Two synched dark spots appear and disappear in the span of one frame.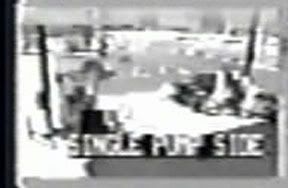 A short video I did to help people see it. Please note this is not the best source for analysis, even lower resolution than the original video, and using slow-motion and cross-fade effects.
Believe it or not, there's good reason to believe these 'two dots' are the shadow cast by Flight 77 as it passed south of the Citgo.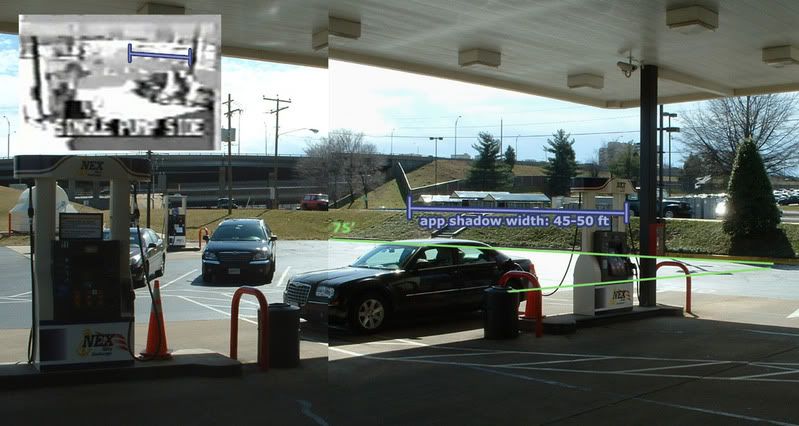 Here's about what the camera was looking at. Site photos by John Farmer. The security camera was set higher and looking down at the surface of South Joyce Street there.

shadow location (app.) by camera view subdivision.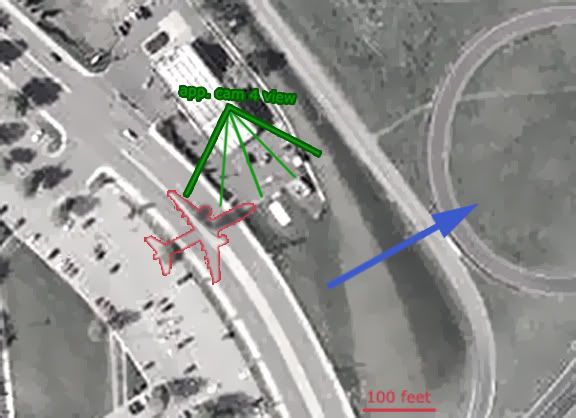 One distinct possibility - to scale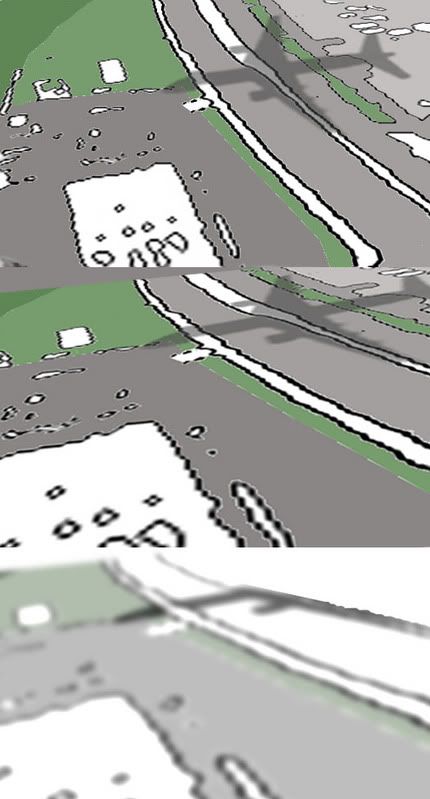 And here is a perspective model I made with a 757 shadow to scale. Note also how in the foremost section the fuselage shadow and engine shadows, if divided from the rest, would appear as three separate shadows, one of which disappears once distorted along the lines of the video view, the parts at the top hidden by perspective, the lens, and the canopy (bottom).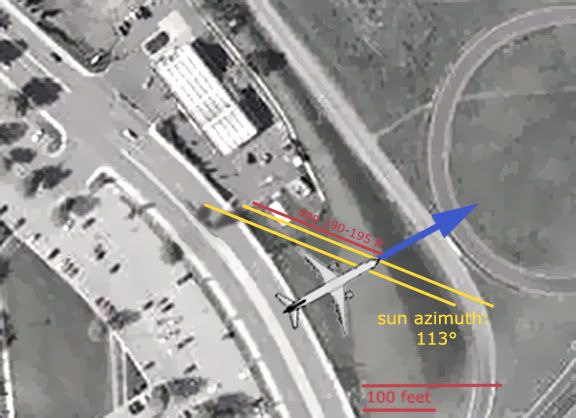 Using a sun azimuth of 113 degrees (the one effective at 9:38 am at the Pentagon on 9/11/01) and the official/damage path, the plane would be here relative to the shadow.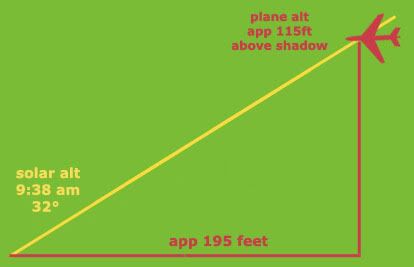 Using this distance and the effective sun alltitude at the time of 32 degrees above the horizon, the plane would be about 115 higher than the shadow. Again, all somewhat approximate.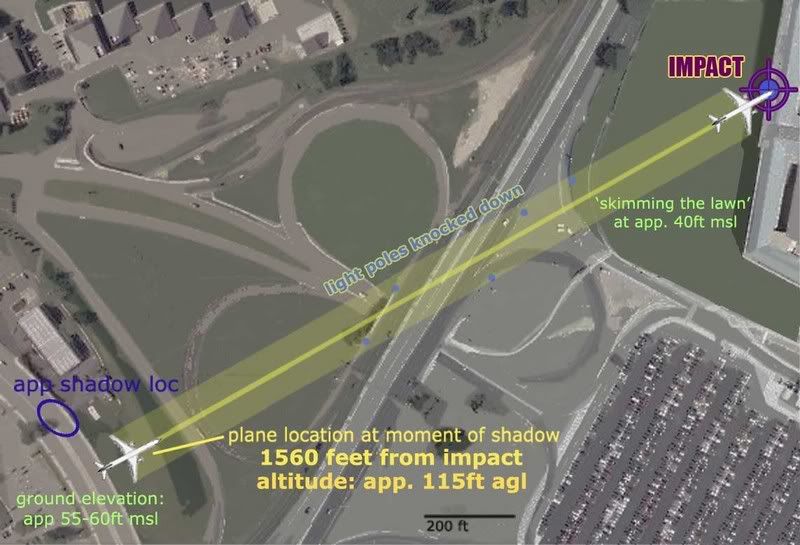 The distance from shadow-casting position to impact point, measured again, looks like almost exactly 1560 feet. With something like 130 feet descended as well, I've used a total distance of 1,690 feet.
Speed – 530 mi/hr = 777.3 ft/sec
1690ft / 777.3 ft/sec = 2.174 seconds
Compare this to the 2.167 seconds between the shadow's appearance in the video and the first light effects on the building.
Working the other way back, we get
1690 / x = 2.167 -- x = 779.88 ft/sec = 531.7 mi/hr
Compare this to the 'official speed' of 530 mph.
A perfect fit for the timeline.


This rate of pitch change is more extreme than anything I've found in the FDR, but not by much, and again there's the fudge factor inherent in all this.
If you're not getting the picture with just the pictures, see my Fuller explanation.
Thank you all for your careful consideration.