11/11 Launch of Truther.org!
Abby
Mon, 11/12/2007 - 3:07am
Check it out fellow truthers!!! Truther.org has officially been launched today. I hope all of you enjoy the site. Right now we are just selling Truther t-shirts but will soon be adding other clothing and merchandise (stickers, etc). A dollar from every purchase will be donated to the Feal Good Foundation (www.fealgoodfoundation.com). This is the front and back of the flier we made to promote the site. Feel free to download and distribute (files available at http://www.truther.org/action/propaganda.html)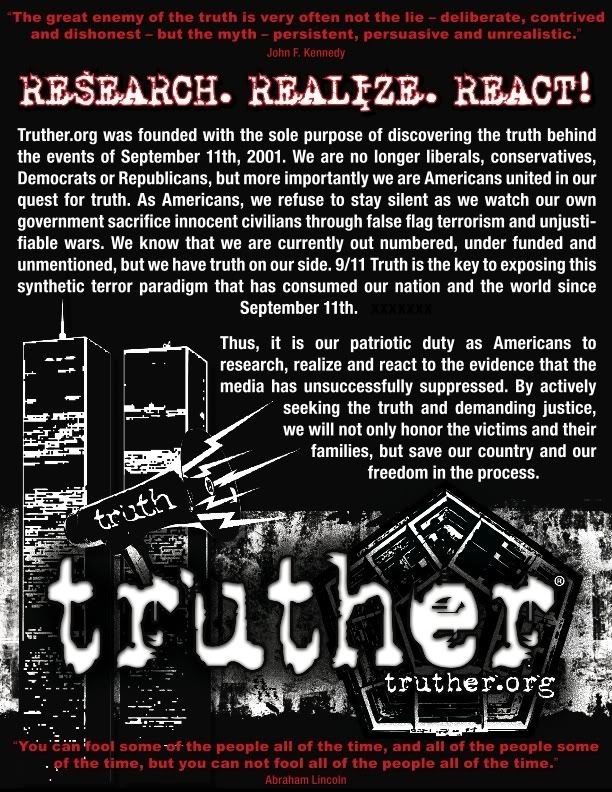 Special thanks to Rick Pickett for his awesome designs and hard work on the site.