9/11 Truth Radio Show with Sander Hicks, Monday, January 14th 9-11 pm CST
Listen 9:00- 11:00 pm (CST) to the WeThePeopleRadioNetwork.com and to our guest Sander Hicks.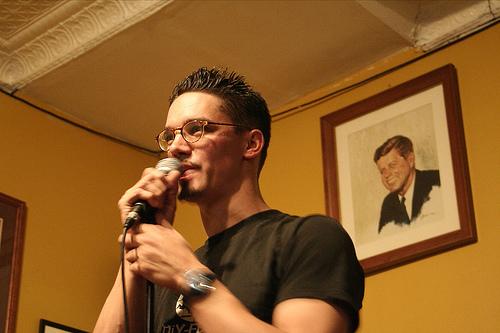 Sander Hicks

The Big Wedding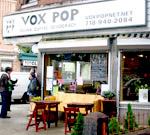 Vox Pop
Sander Hicks is one of the most colorful media activists of his generation. He runs the Drench Kiss Media Corporation's retail dynamo, "Vox Pop." The place for "Books, Coffee, Democracy," Vox Pop is a vibrant, fair-trade, community-empowering, consciousness-raising space, on Cortelyou Road, in Flatbush, Brooklyn. In three years, Vox Pop has spawned new activist groups, redefined "community development", and published a muck-raking tabloid, The New York Megaphone.
In 1996, he founded Soft Skull Press, Inc. (acquired in 2007 by Winton & Shoemaker). In 2003, Hicks was star of "Horns and Halos" (HBO/Cinemax) the independent publishing documentary that recorded Hicks's attempts to get unpopular truths out about G.W. Bush, through the biography Fortunate Son (Soft Skull, 1999). His own book, The Big Wedding (Vox Pop, 2005) broke new ground on the working-class intelligence assets and whistle-blowers who tried to stop 9/11 from happening. Hicks has reported for Alternet, GNN, Long Island Press, New York Press, and INN World Report Television (FSTV, Dish Network).
His website is www.sanderhicks.com/. He has worked on Wall Street, as a playwright for Playwrights Horizons and New Dramatists, and as a shift manager at Kinko's. In 2006, he was elected to lead the Cortelyou Road Merchants Association, in Flatbush, Brooklyn. That same year he was a US Senate candidate from the Green Party.
He will be tour this February, and and he will be speaking in detail about the strange death of 9/11 Truth Researcher Dr. Graham. He posted 9/11 Researcher Sander Hicks Files Complaint with DOJ which details his trip to Louisiana and Texas and the strange behavior of the FBI regarding Graham before and after his death.
Questioning War -Organizing Resistance is hosted by Carol Brouillet, a longtime activist who organized three conferences on Strategies to Transform the Global Economy and (the first) marches on her Senators and Congresswoman in January 2002 to Demand a Congressional Investigation of 9-11. She publishes the Deception Dollars, and Co-Founded the 9-11 Truth Alliance, and the Northern California 9-11 Truth Alliance . She organized premieres of films, educational events, marches, rallies for 9-11 Truth, the San Francisco International Inquiry into 9-11, and produced the film Behind Every Terrorist- There is a Bush. She is also a mother of three boys and held a weekly Listening Project in downtown Palo Alto from October 2001 to October 2007, now she holds it once a month on the 11th, in solidarity with other 9/11 Truth activists worldwide. She ran for Congress in 2006 on the Green Party ticket on a 9-11 Truth, Peace, Impeachment platform.
2007 Radio Shows are archived at http://mp3.wtprn.com/Brouillet07.html, 2008 Radio shows are archived at http://mp3.wtprn.com/Brouillet08.html. January 7th's show was on Impeachment, and January 21st's show will feature Steve Alten, author of The Shell Game, a novel designed to question 9/11, and to prevent the next "nuclear 9/11."