Stopping the Next 9/11 Radio Show with Steve Alten, author of the Shell Game, January 21, 9-11 pm (CST)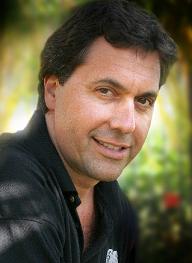 Steve Alten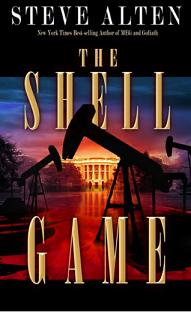 The Shell Game- available January 22, 2008
Listen 9:00- 11:00 pm (EST) to the WeThePeopleRadioNetwork.com and to our guest Steve Alten author of The Shell Game.
Steve Alten is a best-selling author who has written a number of thrillers, including The Loch, The Meg Series, Goliath and Resurrection. A gifted storyteller, he has plunged into history, myth, religion, science, politics, and asked "What if?" creating enthralling tales which have captivated a large audience, including teenagers who have discovered the joy of reading through his books.
He created an innovative Adopt an Author program, claims to respond to all of his emails from readers, and even includes readers as characters in future novels. He's not your typical author (if there is such a thing), but does engage in genuine dialogue, and combines diverse personalities, ideas, facts, possibilities powerfully.
He wrote this message to his readers regarding his latest book, which will be released on January 22, 2008:
The SHELL GAME
The events of September 11th, 2001...the invasion of Iraq...the threat of radical Islam...an impending showdown with Iran. What do these situations have in common?

Oil. And the world is running out.

The SHELL GAME is far more than a thriller, it is a MUST-READ cautionary tale that exposes the next "9/11 event" a deception that will lead to a retaliatory chemical weapons strike on Iran and the terrorist elements the regime supports. Though the novel is written as fiction, it is filled with all-too-real details provided by insiders in the oil industry, military, and Middle Eastern affairs that extrapolates real events from the past and present that will lead us down a path of self-destruction...unless we stop the insanity now!

The story opens in 2007 when two CIA spooks meet with an American Colonel in military intelligence. The war is going badly, and President Bush, who steadfastly refuses to back down, remains unchallenged at home as Democrats and Republicans continue to toss verbal grenades – positioning themselves for the 2008 elections. Meanwhile, Iran's pursuit of nuclear energy will yield enriched uranium within five years -- uranium that can be used to manufacture suitcase nukes.

The United States' military is too drained to invade Iran, and a preemptive strike is out of the question...unless a nuclear detonation were to occur on in American city -- the enriched uranium traced back to Iran. A U.S. reprisal would strike a death-blow against radical Islam, quell the insurgent violence in Iraq...and yield more oil. Yes, the cost is unthinkable – but if we sit back and do nothing then one day a dozen suitcase bombs could go off in a dozen American cities – bringing with it anarchy and the collapse of Western civilization.

December 2011: Ashley "Ace" Futrell is an oil expert working for PetroConsultants, married to Kelli Doyle, a former National Security Advisor and one of the CIA spooks from the opening scene. When Kelli threatens to expose the plot, Ace finds his existence hurtling down a rabbit's hole of deceit where the orchestrated lies of the powerful few could lead to the darkest days of human existence... and the death knell for billions.

Join the conversation at 888-202-1984 or (If you have free long distance- 512-646-1984.)
William Douglas launched a campaign to push this book to the top of the best-seller lists to break 9/11 Truth into the mainstream dialogue. He appealed to all 9/11 Truth activists to take advantage of this rare media opportunity.
I signed William Douglas's letter, and posted a review at Amazon.com:
I had a stack of books to read over the holidays and the most irresistable was The Shell Game by Steve Alten. While some might dismiss the book as a political fantasy, the drama struck me as painfully real, vital, urgent, and timely, given our current reality.

The book is laced with quotes from sources which question the official story of 9/11, and the action casts light on "the next 9/11, a nuclear 9/11," how to stop it, and and how to stop World War IV. There are villains and heroes, lovers, lies, children, insights into the mindset of the Neo-Cons who have been trying to dominate the planet for these past decades.

There are surprises, too. It is one of those very hard to put down sort of books, as you want to know - what will happen next, will the protagonist succeeed in the impossible task, who will live, who will die, and what will be humanity's fate.

The political becomes personal, and the personal political, and the stakes grow higher and higher. Whether a person lives or dies, their intentions and actions have tremendous consequences in The Shell Game, and I think in the current world that we live in. One person, waking up spiritually, politically, intellectually to the profound reality of the moment, and taking action can make a tremendous difference.

What I love about The Shell Game is the evolution of the main characters who are transformed by their own very personal understanding of political events, events which they themselves participated in. Not all the "evil villains" become "good guys" and there are those who steadfastedly continue to lie to themselves and others. The book delves into the extraordinary complexities of human understanding, the modern political system, and the mega-mainstream communications system which shapes human understanding, and can be used to seize and manipulate political power.

For those who have struggled against the machine, the book holds some precious nuggets of truth, hope, and insight. For those seeking to stop the next 9/11 and World War IV, the book is a great opening for a dialogue on the painful truths and realities that most journalists and politicians do not dare to speak about. For those who dismiss the news and focus on their personal realities, and feel insulated from the struggles of the majority of people, this book will challenge their perception of reality, and perhaps inspire them to stop being a spectator and recognize their own power and responsibility to shape the future.

I highly recommend it as a first choice on what to read, and hope that readers follow up on the source books, and give the author a hand in preventing "the next 9/11."
Questioning War- Organizing Resistance is hosted by Carol Brouillet, a longtime activist, who organized three conferences on Strategies to Transform the Global Economy and (the first) marches on her Senators and Congresswoman in January 2002 to Demand a Congressional Investigation of 9-11. She publishes the Deception Dollars, the Conception Dollars, and Co-Founded the 9-11 Truth Alliance, and the Northern California 9-11 Truth Alliance . She organized premieres of films, educational events, marches, rallies for 9-11 Truth, the San Francisco International Inquiry into 9-11, and produced the film Behind Every Terrorist- There is a Bush. She is also a mother of three boys and held a weekly Listening Project in downtown Palo Alto from October 2001 to October 2007, now she holds it once a month on the 11th, in solidarity with other 9/11 Truth activists worldwide. She ran for Congress in 2006 on the Green Party ticket on a 9-11 Truth, Peace, Impeachment platform. The 2007 show archives are at http://mp3.wtprn.com/Brouillet07.html, the 2008 shows are archived at http://mp3.wtprn.com/Brouillet08.html