Psychological Warfare Radio Show with Brent Jessop and Ken Jenkins, Feb 18, 9-11 pm CST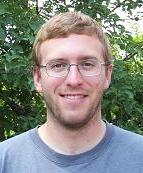 Brent Jessop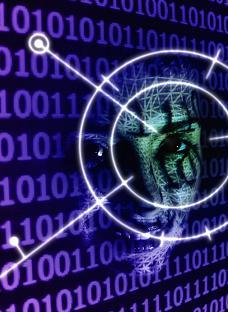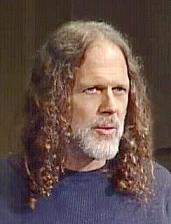 Ken Jenkins
Listen 7:00- 9:00 pm (PST) to the WeThePeopleRadioNetwork.com and to our guests- in the first hour Brent Jessop and in the second hour Ken Jenkins.
Brent Jessop is the webmaster of www.knowledgedrivenrevolution.com/ According to Brent- The purpose of his website is quite simple: to spread knowledge.
"I just present the knowledge that I have available as honestly as I can.

Knowledge gives people the opportunity to think critically and that is the first step toward real freedom."
He earned his masters degree in Biological Engineering at the University of Guelph, Ontario, Canada. His research was on food industry applications of multivariate image analysis.
The main subject of his website is psychological operations or information warfare.
Our guest in the second hour is Ken Jenkins. His primary interest has been on personal growth and spirituality, he has taught psychological classes for about 15years, with one speciality being the Enneagram of personality drives. A video producer by profession, Ken is a pioneer in the 9/11 Truth movement, and has been a speaker at many 9/11 events, focusing on the psychological aspects of 9/11. He has produced dozens of 9/11 Truth DVDs, including ten with leading author, David Ray Griffin. His insights into psychology have helped people to empathize and communicate with people too frightened to accept the truth about 9/11 and the current situation. He also helps people to move out of "panic mode" into a more productive sense of "urgency" in their efforts to share their insights with the public and empower people to stand up to tyranny and control their own and our collective future.
Join the conversation by phoning- 888-202-1984, or if you have unlimited long distance, please use 512-646-1984.
Questioning War - Organizing Resistance is a weekly radio show, hosted by Carol Brouillet, a longtime activist who organized three conferences on Strategies to Transform the Global Economy and (the first) marches on her Senators and Congresswoman in January 2002 to Demand a Congressional Investigation of 9-11. She publishes the Deception Dollars, and Co-Founded the 9-11 Truth Alliance, and the Northern California 9-11 Truth Alliance . She organized premieres of films, educational events, marches, rallies for 9-11 Truth, the San Francisco International Inquiry into 9-11, and produced the film Behind Every Terrorist- There is a Bush. She is also a mother of three boys and held a weekly Listening Project in downtown Palo Alto from October 2001 to October 2007, now she holds it once a month on the 11th, in solidarity with other 9/11 Truth activists worldwide. She ran for Congress in 2006 on the Green Party ticket on a 9-11 Truth, Peace, Impeachment platform. Past 2008 shows are archived at http://mp3.wtprn.com/Brouillet08.html, and 2007 Shows.