Impeachment and Movement Building Show with David Swanson, Cynthia Papermaster and Larry Pinkney Feb 25, 10-12 pm CST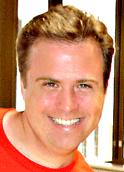 David Swanson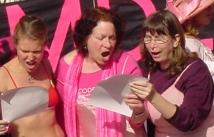 Cynthia Papermaster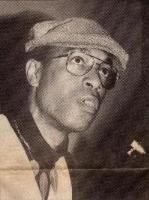 Larry Pinkney
Listen 10:00- 11:00 pm (CST) to the WeThePeopleRadioNetwork.com and to our guests- in the first hour David Swanson and Cynthia Papermaster speaking about the growing Impeachment Movement.
Listen 11:00- 12:00 pm (CST) to the WeThePeopleRadioNetwork.com and to our guest- in the second hour Larry Pinkney on building movements.
David Swanson is the creator of www.impeachcheney.org/, the Washington Director of democrats.com/ and of www.impeachpac.org/. He is co-founder of the www.afterdowningstreet.org/ coalition, creator of www.meetwithcindy.org/, and a board member of Progressive Democrats of America, of the Backbone Campaign, and of Voters for Peace. He was the organizer in 2006 of Camp Democracy. He serves on the steering committee of the Charlottesville Center for Peace and Justice and on a working group of United for Peace and Justice.
He has worked as a newspaper reporter and as a communications director, with jobs including Press Secretary for Dennis Kucinich's 2004 presidential campaign, Media Coordinator for the International Labor Communications Association, and three years as Communications Coordinator for ACORN, the Association of Community Organizations for Reform Now. Swanson is a member of and has served on the Executive Council of the Washington Baltimore Newspaper Guild. He obtained a Master's degree in philosophy from the University of Virginia in 1997. His website is www.davidswanson.org/. In April and May 2007, Swanson consulted part-time for Kucinich for President 2008.
Cynthia Papermaster is a law librarian, peace activist, and mother living in Berkeley, California. She works with Code Pink and several impeachment groups. Most recently she organized two rallies in San Francisco on President's Day to Give Cheney the Pink Slip. A great video was posted on Indybay.org, as well as an article- A Presidents Day to Remember (with photos by Robert Livingston). She is also running for Congress on an Impeachment platform against Pete Stark in California's 13th District.
Larry Pinkney is a veteran of the Black Panther Party, the former Minister of Interior of the Republic of New Africa, a former political prisoner and the only American to have successfully self-authored his civil/political rights case to the United Nations under the International Covenant on Civil and Political Rights. For more about Larry Pinkney see the book, Saying No to Power: Autobiography of a 20th Century Activist and Thinker by William Mandel [Introduction by Howard Zinn]. Larry wrote an excellent article entitled- Barack Obama and the Euphoria of Madness recently on the Black Commentator website, he is on its editorial board.
He also wrote:
The Pimping of Black America: Why Much of the Corporate Media Supports Barack Obama (January 17, 2008)
Double Speak- Barack Obama and Continuing U.S. Hypocrisy (January 10, 2008)
Why was he a political prisoner? The following excerpt from his FBI file, obtained under the Freedom of Information Act, speaks for itself:
"Pinkney is potentially dangerous due to his demonstrated ability to unify black and white. His associates are Negro, White, and Chinese. Special attention is being given to neutralizing him. The areas of sex and drugs appear to be the most effective ones to utilize. His habits in these areas are unknown, but are being monitored with this objective. The FBI is working in conjunction with [blacked out, but a covering note to the U.S. Secret Service, San Francisco, accompanies this]."
As the curent regime grows more and more blatantly tyrannical and oppressive, resistance against it mounts. Power concedes nothing without a struggle, and generally tries to make the mildest and most cosmetic of reforms, if possible, in order to maintain control. How much systemic change can be acheived depends upon the depth and strength of the social movement. For an overview of how Social Movements work see- Strategy for the 9/11 Truth Movement
Join the conversation- Call-in numbers are - Toll Free 888-202-1984, or if you have unlimited long distance, please use 512-646-1984.
Questioning War- Organizing Resistance is a weekly radio show hosted by Carol Brouillet, a longtime activist who organized three conferences on Strategies to Transform the Global Economy and (the first) marches on her Senators and Congresswoman in January 2002 to Demand a Congressional Investigation of 9-11. She publishes the Deception Dollars, and Co-Founded the 9-11 Truth Alliance, and the Northern California 9-11 Truth Alliance . She organized premieres of films, educational events, marches, rallies for 9-11 Truth, the San Francisco International Inquiry into 9-11, and produced the film Behind Every Terrorist- There is a Bush. She is also a mother of three boys and held a weekly Listening Project in downtown Palo Alto from October 2001 to October 2007, now she holds it once a month on the 11th, in solidarity with other 9/11 Truth activists worldwide. She ran for Congress in 2006 on the Green Party ticket on a 9-11 Truth, Peace, Impeachment platform and will be on the ballot again in 2008.
Past shows can be heard at the archives- 2008 Archives and 2007 Archives