New Energy and Project Earth Radio Show with Adam Trombly March 17th, 10 pm-12am CST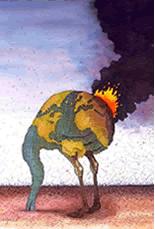 Project Earth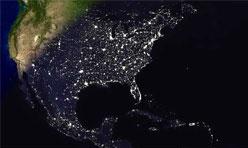 Sunset on the US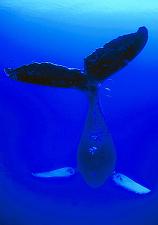 Intelligent Life
Listen 10:00 pm- 12:00 am (CST) to Questioning War- Organizing Resistance on the WeThePeopleRadioNetwork.com and to our guest- Adam Trombly
Adam Trombly Director of Project Earth for the Institute for Advanced Studies at Aspen (now also in Maui, Hawaii) has proven to be one of the most influential and unorthodox scientists of his generation. He is an internationally acknowledged expert in the fields of Physics, Atmospheric Dynamics, Geophysics, Rotating and Resonating Electromagnetic Systems, and Environmental Global Modeling. Taking the advice of his friend and mentor, R. Buckminster Fuller, Adam has maintained a "synergistic, global view" within a multi-disciplinary scientific background. From this perspective, Adam offers unique insights into the changes humankind has effected on our environment, and the adjustments our future requires of us now.
In 1980 Adam and colleague Joseph Kahn designed and applied for patents for the Closed Path Homopolar Generator, a potentially revolutionary design for super efficient generation of electrical power. In June of 1982, International Letters of Patent were published by the International Patent Cooperation Treaty Organization. (Patent Publication Number WO82/02126)
In 1983 Adam began to dedicate his efforts to Project Earth. The late R Buckminster Fuller is quoted as saying, "Project Earth is a human design experiment. It will be incumbent on human beings throughout the Earth to become a living network, to demonstrate the power of working synergistically with their environment to insure a future worth living in."
In 1984 Adam was awarded the RJ Reynolds III Endowment for his efforts with Project Earth. Copies of his Closed Path Homopolar Generator Patent had circulated throughout the world. One scientist, Paramahamsa Tewari, who was then Head of Quality Control for the Tarapore Atomic Power Station in Trombay, India, received permission to carry out experiments with the design. In 1986, Tewari published results of experiments carried out with a crude facsimile of the machine described in the patent. In the American Industrial Journal, Magnets, Tewari wrote, 'The test results have shown an efficiency of the machine above 250%." It was the first time in human history that claims of greater than 100% output had been independently verified by a bona fide third party using the description of the art provided by a patent document.
Adam continued his research into new energy technologies with colleague David Farnsworth. In June, 1989, in New York City, Trombly and Farnsworth physically demonstrated a small solid state electrical transformer that measurably showed an efficiency of 54:1. Adam then walked down the street to the United Nations to give an address. The American people, in particular, have still not gotten the message that there is an entirely new and benign option to the current death spiral of humanity. Ignoring the opportunity that was presented on that day in 1989, the world still suffers under the tyranny of fossil fuels and a global power structure which seems bent on the eradication of all species.
In February 2002, Adam Trombly was interviewed by Celeste Adams on "The Truth About ZP Technology - A Wake-Up Call to the American People" in that interview he said this:
Trombly: There are real terrorists in Washington, and even, I dare say, in the White House. And we are very rapidly approaching the time when that statement will be considered criminal. The incident we call 9-11 was a mockery. Now, every time someone dials 911 they'll think of the evil demon Osama bin Laden who in fact is someone we helped to create.
Alqaeda was largely financed by the U.S. government. We gave the Taliban 128 million dollars last year to suppress the growth of opium in Afghanistan. Where do you think that money came from? Where do you think it went?
Everyone thinks the 9-11 was caused by Osama bin Laden and his cronies. There's no doubt that some of his money comes from Saudi Arabia, but the fact is that the U.S. government is the primary source of funding for the Taliban. Why? Because Dick Cheney and his cohorts want to build an oil pipeline through Afghanistan.
Adams: What has happened to the free-energy technologies that you've produced?
Trombly: Every single technology that I have either invented or co-produced is no longer in my possession. There's one in Arizona that has supposedly become a national security issue.
A former colleague of mine once went off on his own with a design that he and I had come up with. He built a device that was very successful — and is now in a can, and he is a shell of his former self.
Forget about whatever technologies I have had a hand in reducing to practice. We have heard from very credible sources that these are nothing compared to the technologies already being produced by certain prime contractors right here in the United States.
Why is it a national security issue? Why is a generator that generates several times more output than input a security issue? Why is it that the American people cannot enjoy what their tax dollars are paying for? Why is it that we have a government that is willing to deny the American people access to the very technologies they themselves are secretly producing?
It's not a joke. Our government has produced technologies, with our tax dollars, that could immediately begin to reverse the damage done by the irresponsible use of fossil fuels, and they are not allowed to be used.
Today, Adam continues to pursue the work of Project Earth in spite of the fact that in his view the destabilization of Planet Earth has reached critical, even nearly irreversible proportions.
His website- http://www.projectearth.com/ was conceived of with the clear understanding that we are either conscious or unconscious participants in our existence. We do not exist in isolation. We are not separate from the totality of existence. The dynamic of PROJECT EARTH has always been based on the healing of the distorted concept of personal and societal isolation through the reintegration of the human species. We reintegrate with one another when we communicate. Then the warning signals can pass throughout humanity.
"At this point I am recommending that people pray like they never have before for Divine or at least Benign Intervention. It is unlikely that the boys in Washington and other world capitals are going to implement any world healing policies unless the populations of the world rise up and unequivocally demand change. We don't have much time."
To join the conversation- Call Toll Free 888-202-1984, or if you have unlimited long distance, please use 512-646-1984.
The radio show is hosted by Carol Brouillet, a longtime activist who organized three conferences on Strategies to Transform the Global Economy and (the first) marches on her Senators and Congresswoman in January 2002 to Demand a Congressional Investigation of 9-11. She publishes the Deception Dollars, and Co-Founded the 9-11 Truth Alliance, and the Northern California 9-11 Truth Alliance . She organized premieres of films, educational events, marches, rallies for 9-11 Truth, the San Francisco International Inquiry into 9-11, and produced the film Behind Every Terrorist- There is a Bush. She is also a mother of three boys and held a weekly Listening Project in downtown Palo Alto from October 2001 to October 2007, now she holds it once a month on the 11th, in solidarity with other 9/11 Truth activists worldwide. She ran for Congress in 2006 on the Green Party ticket on a 9-11 Truth, Peace, Impeachment platform and will be on the ballot again in 2008.
Archives of 2007 shows are posted at http://mp3.wtprn.com/Brouillet07.html. Archives of 2008 shows are posted at http://mp3.wtprn.com/Brouillet08.html.