9/11 Truth Radio Show with David Ray Griffin and Janette MacKinlay, March 31, 2008 10 pm to 12 am CST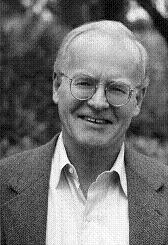 David Ray Griffin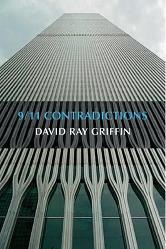 9/11 Contradictions: An Open Letter to Congress and the Press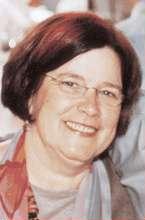 Janette MacKinlay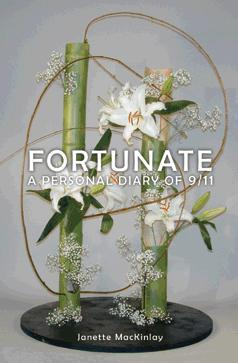 Fortunate: A Personal Diary of 9/11
Listen 10:00 pm - 12:00 am (CST) to Questioning War- Organizing Resistance on the WeThePeopleRadioNetwork.com and to our guest in the first hour- David Ray Griffin. and to our guest in the second hour- Janette MacKinlay.
David Ray Griffin is professor of philosophy of religion and theology, emeritus, at Claremont School of Theology and Claremont Graduate University in Claremont, California, where he remains a co-director of the Center for Process Studies. His 30 books include The New Pearl Harbor: Disturbing Questions about the Bush Administration and 9/11 (2004), The 9/11 Commission Report: Omissions and Distortions (2005), The American Empire and the Commonwealth of God: A Political, Economic, Religious Statement (2006 with John B. Cobb, Richard A. Falk, and Catherine Keller), Christian Faith and the Truth Behind 9/11: A Call to Reflection and Action (2006), and 9/11 and American Empire- Intellectuals Speak Out (2006, with Peter Dale Scott). Debunking 9/11 Debunking (2007). We will be discussing his latest book 9/11 Contradictions: An Open Letter to Congress and the Press, as well as his experiences with press and public officials, since the most recent book came out. He did speak in the European Parliament on February 28th. He is one of the clearest voices challenging the official narrative of 9/11 and its defenders within the media.
David Ray Griffin has given some outstanding talks on the subject of 9/11 to diverse audiences, many of which have been filmed and shown on television and in theaters including 9/11 and the American Empire: How Should Religious People Respond?, 9/11 and Nationalistic Faith. 9/11: Let's Get Empirical, 9/11 & American Empire: Intellectuals Speak Out, 9/11 The Myth and the Reality (Produced by Ken Jenkins and distributed by 911TV.org).
Janette MacKinlay is a visual artist, and a survivor of the World Trade Center attacks. On September 11th, she watched the drama unfold from her apartment across the street from the World Trade Center. Jim, a sculptor who shared the apartment, settled in to observe what was happening, thinking that the towers would burn "all day." When they started to come down, he warned Janette and they quickly hurried out their door as the debris shattered their windows and filled their apartment with dust and debris. Janette wrote a book about her experiences entitled Fortunate: A Personal Diary of 9/11 illustrated with photographs including the artwork, and ikebana flower arrangements she created, as part of her own efforts to heal. Exhibitions of her artwork, included Deception Dollars.
By cosmic synchronicity, the Deception Dollar artist emailed me her name and phone number on the very day that I met Janette, in person, in San Francisco where members of the 9/11 Commission were speaking before the Commonwealth Club. I traded her a David Ray Griffin book- The New Pearl Harbor for a copy of her book, and that was the beginning of our friendship and collaboration. Janette joined the Northern California 9/11 Truth Alliance and became a vital, active member, treasurer, host, organizer, speaker, as well as a liason between the West Coast and New York City, when she decided to return to her refurbished apartment when she discovered it was available to rent.
Janette also significantly contributed to our scientific understanding of the destruction of the towers, because she saved some of the dust that filled her apartment and passed it on to Steven Jones for analysis. Her sensitivty, experiences, insights, communications skills are acknowledged as priceless gifts to the Truth movement and she is deeply respected and loved by fellow activists.
Questioning War- Organizing Resistance is a weekly show hosted by Carol Brouillet, a longtime activist who organized three conferences on Strategies to Transform the Global Economy and (the first) marches on her Senators and Congresswoman in January 2002 to Demand a Congressional Investigation of 9-11. She publishes the Deception Dollars, and Co-Founded the 9-11 Truth Alliance, and the Northern California 9-11 Truth Alliance . She organized premieres of films, educational events, marches, rallies for 9-11 Truth, the San Francisco International Inquiry into 9-11, and produced the film Behind Every Terrorist- There is a Bush. She is also a mother of three boys and held a weekly Listening Project in downtown Palo Alto from October 2001 to October 2007, now she holds it once a month on the 11th, in solidarity with other 9/11 Truth activists worldwide. She ran for Congress in 2006 on the Green Party ticket on a 9-11 Truth, Peace, Impeachment platform and will be on the ballot again in 2008.
Past shows are available at the archives: 2008 Shows at- http://mp3.wtprn.com/Brouillet08.html, and 2007 Shows at- http://mp3.wtprn.com/Brouillet07.html.