9/11 Truth "Iowa Terror" Radio Show with Mike Palacek, May 5 10-12 pm CST


Mike Palacek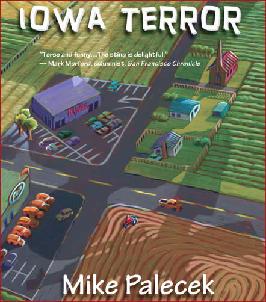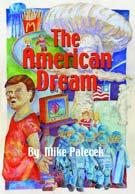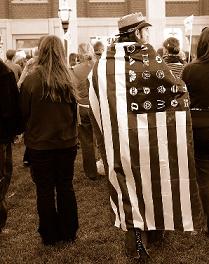 Listen 10:00- 12 midnight (CST) to Questioning War- Organizing resistance on the WeThePeopleRadioNetwork.com and to our guest- Mike Palacek
Mike Palacek is a former Omaha resident who served five jail and prison terms during the 1980s for protests at Offutt Air Force Base. He crossed the line at the base on many occasions along with others to say no to the United States military and its surge toward global dominance. His incarcerations included the county jails in Omaha, Papillion, Lincoln and Council Bluffs and also included the federal prisons in Chicago, Terre Haute and El Paso.
A former seminarian for the Omaha archdiocese, Palecek once asked for sanctuary in the Cathedral rather than attend a sentencing hearing for an Offutt protest, in order to attempt to convince the Omaha Catholic Church to denounce the Strategic Air Command. The bishop denied Palecek's request. Even though the Cathedral was surrounded by FBI agents, Palecek was able to slip past them. He and his family then went underground for two weeks, pursued by the Omaha FBI office. He ended up giving himself up at a press conference in front of The Chancery, the offices of then Omaha archbishop Daniel Sheehan. Palecek then served six months in the Pottawattamie County Jail.
Palecek later went on to work for small-town newspapers in Nebraska, Minnesota and Iowa.
In 1997 he left newspaper work to concentrate on writing novels. His works are based in the Midwest and feature individuals fighting against the general conservatism they find in their towns. A native of Norfolk, Nebraska, Palecek now lives with his family in Sheldon, Iowa.
He was the Iowa Democratic Party nominee for the U.S. House of Representatives, Fifth District, 2000 election and received 67,500 votes on anti-military, pro-immigration, anti-prison platform.
His novels include: Terror Nation, The American Dream, The Last Liberal Outlaw, Looking for Bigfoot, The Truth, Twins,Killing George Bush, Joe Coffee's Revolution. He also worked, in cooperation with William Strabala, to author a non-fiction work- Prophets Without Honor: A Requiem for Moral Behavior. He also co-edited Cost of Freedom- An Anthology of Anti-War Activism with Whitney Trettien & Michael Annis in 2007.
He just finished his 2008 Book Tour, and also did The American Dream Book Tour in 2007. He is a tireless activist.
His new book- "Iowa Terror" is a unique, political comedy, satire, anti-war - in George W. Bush's America - telling the truth for once in America, that George W. Bush and Dick Cheney did 9/11 themselves in order to start a war and make money.
Questioning War- Organizing Resistance is hosted by Carol Brouillet, a longtime activist who organized three conferences on Strategies to Transform the Global Economy and (the first) marches on her Senators and Congresswoman in January 2002 to Demand a Congressional Investigation of 9-11. She publishes the Deception Dollars, and Co-Founded the 9-11 Truth Alliance, and the Northern California 9-11 Truth Alliance . She organized premieres of films, educational events, marches, rallies for 9-11 Truth, the San Francisco International Inquiry into 9-11, and produced the film Behind Every Terrorist- There is a Bush. She is also a mother of three boys and held a weekly Listening Project in downtown Palo Alto from October 2001 to October 2007, now she holds it once a month on the 11th, in solidarity with other 9/11 Truth activists worldwide. She ran for Congress in 2006 on the Green Party ticket on a 9-11 Truth, Peace, Impeachment platform and will be on the ballot again in 2008.
Archives for 2007 are posted at http://mp3.wtprn.com/Brouillet07.html., archives for 2008 Shows are posted at http://mp3.wtprn.com/Brouillet08.html.