Overcoming Collective Denial to 9/11 Truth Radio Show with Peter Phillips, Neil Slade and others
(Part II of a Two Part Series on Denial, Part I was on Overcoming Individual Denial to 9/11 Truth)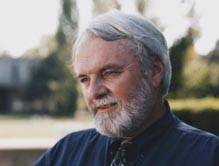 Peter Phillips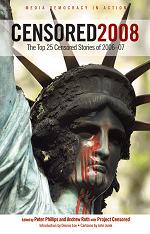 Project Censored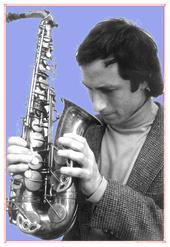 Neil Slade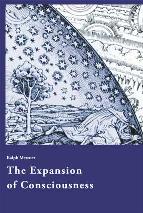 Ralph Metzner's The Expansion of Consciousness
Monday, June 16th, 2008 Listen 10:00 pm - 12:00 midnight (CST) to Questioning War- Organizing Resistance on the WeThePeopleRadioNetwork.com and to our guests- Peter Phillips and Neil Slade and to our other guests (who spoke on Individual Denial in Part I)- Chuck Millar and Ken Jenkins.
Peter Phillips is a professor of Sociology at Sonoma State University and director of Project Censored Project Censored is a media research program working in cooperation with numerous independent media groups in the US. Project Censored's principle objective is training of SSU students in media research and First Amendment issues and the advocacy for, and protection of, free press rights in the United States. Project Censored has trained over 1,500 students in investigative research in the past three decades.
Through a partnership of faculty, students, and the community, Project Censored conducts research on important national news stories that are underreported, ignored, misrepresented, or censored by the US corporate media. Each year, Project Censored publishes a ranking of the top 25 most censored nationally important news stories in the yearbook, Censored: Media Democracy in Action, which is released in September.
Peter Phillips is co-editor with Dennis Loo of the book, Impeach the President: The Case Against Bush and Cheney. He contributed a chapter entitledThe Global Dominance Group: 9/11 Pre-Warnings & Election Irregularities in Context to the book 9/11 and American Empire (Volume I) Intellectuals Speak Out. He has also helped to organize conferences around media accountability, and the most censored issues that threaten democracy and the world (Publicizing Truth with Consequence). At the Memphis National Media Reform Conference in January 2007, he spoke on the subject of the Independent media's poor coverage of stolen elections, impeachment, and 9/11 truth. This year his suggestions for panels and workshops were turned down and there were no speakers in the formal plenaries or workshops speaking about 9/11 truth (Although there was a well attended poster session where Peter did have a chance to speak.) He has much firsthand experience in breaking important issues into the mainstream and independent media.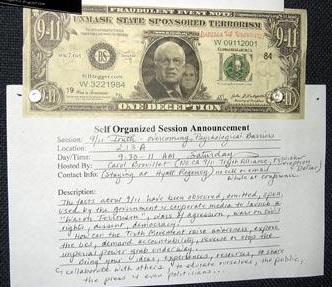 9/11 Truth at the National Conference for Media Reform by Nate Clark, We Are Change, Minnesota
Neil Slade is a musical composer, seasoned concert performer, author, and artist. He attended Metropolitan State College, the University of Colorado, and the University of Denver, and graduated Magna cum laude in 1978. Certified by the State of Colorado to teach grades Kindergarten through 12, he has taught for 30 years (starting before graduation) privately and in the public school system. Beyond his classroom instruction, he has taught an estimated 25,000 individual music and art lessons to students ages 6 through 66.
Slade was assistant to Brain and Behavior Researcher T.D.A. Lingo, Ph.B., B.Sci. M.A., for 11 years at Colorado's Dormant Brain Research and Development Laboratory, established by director Lingo in 1957.
For several years, Slade was employed full time to create and present therapeutic creativity, music, and art workshops at many of Colorado's major psychiatric and medical treatment centers. This included West Pines Psychiatric Hospital, Ft. Logan Mental Health Center, Denver General Psychiatric Ward, Mt. Airy Psychiatric Hospital, Children's Hospital of Denver, Denver Head Injury Clinic, as well as many public and private facilities.
In an unprecedented original "Mind Music" program, Slade was employed by the principal of a Denver Public Elementary School to teach all 600 students and their teachers how to self-activate advanced levels of creativity, intelligence, and cooperative trust behavior by learning "brain basics". The program ended with teachers singing to their students and students dancing in the classroom.
Neil has recorded and released 9 albums of original pop/jazz/classical/avant garde music, and has written and published five printed books and three audio CD books on learning, creativity, and the brain, along with one of book of romantic poetry.
His books "The Frontal Lobes Supercharge" and "Have Fun are easy to use do-it-yourself manuals for turning on untapped areas of each and every persons' brain- "the other 90%". His revolutionary lessons let any person access pre-existing circuits for creativity, intelligence, and pleasure with methods and exercises proven under scientific investigation, as well as real world daily applications. "Have Fun" is a unique set of 35 "anti-rules" which reject common mis-perceptions and neutralizes common obstacles of doing and learning.
He has produced a 9/11 Truth film and written about the psychology of 9/11 perception in a way which would not trigger fear, but move people towards a higher, creative, problem solving level of conscousness, simply by equating- "Truth = Justice = Freedom" when we approach the subject. His main website is http://www.neilslade.com/.
[Originally scheduled to be on this show was Ralph Metzner, Ph.D. who has a B.A. in philosophy and psychology from Oxford University and a Ph.D. in clinical psychology from Harvard University, has been involved in the study of transformations of consciousness ever since, as a graduate student, he worked with Timothy Leary and Richard Alpert (later Ram Dass) on the Harvard Psilocybin Projects. He co-wrote The Psychedelic Experience, and was editor of The Psychedelic Review. During the 1970s, Ralph spent 10 years in the intensive study and practice of Agni Yoga, a meditative system of working with light-fire life-energies. He is the founder of the Green Earth Foundation.
He wrote Maps of Consciousness, one of the earliest attempts at a comparative cartography of consciousness; and Know Your Type, a comparative survey of personality typologies, ancient and modern. He was the Academic Dean for ten years, during the 1980s, at the California Institute of Integral Studies, where he taught courses there on "Altered States of Consciousness" and "Developing Ecological Consciousness." He is now Professor Emeritus. He maintains a part-time psychotherapy practice, and conducts numerous workshops on consciousness transformation, both nationally and internationally. His books include The Well of Remembrance, The Unfolding Self, Green Psychology, two edited collections on the science and the phenomenology of Ayahuasca and Teonanácatl and The Expansion of Consciousness.In his most recent book, he wrote about 9/11 and the impact on the collective consciousness:
"The attacks of 9/11 in 2001 obviously delivered a violent external shock to the American and indeed the global economic and political order, as well as collective psyche of Western civilization. In my view, this shock is likely to have even more devastating repercussions, when it is revealed and widely understood, that the attacks not only were used to instill a climate of fear in the American people and justify unlimited aggressive military interventions across the globe, but that they were planned and orchestrated by secret shadow cabals within the US government, for the furtherance of their hegemonic ambitions and control of dwindling global energy resources.
"Will these shocks, like the assassinations of progressive leaders in the 1960s, ultimately have the effect of strengthening the culture movements of consciousness transformation? Is it true that all of the movements we have identified are still going strong, even stronger than ever, although the trends are more visible and more advanced in other countries, and not the US (or only in certain sub-cultural layers within the US). There is a global movement of resistance to wars of aggression and desire for peace; increasing committment to environmental preservation and conservation; support and protection of equal rights for women and children; acknowledgement of the normality of diversity of sexual orientations; the flourishing of an incredibly rich global culture in the area of arts, communications, films, music and lifestyles... "
Due to logistical and technological challenges, Ralph was only able to speak on June 9th during the last 15 minutes of Part I, but he was able to narrate his own experience of waking up to 9/11 truth, which was a gradual process. He echoed the other psychiatrists, psychologists, in suggesting that we do not "force" realities upon people, but allow them to question for themselves, to process the information at their own rate.]
This past week, there have been a number of unusual public revelations in legislative bodies which are gradually permeating the news and offering a route for those who are beginning to ask questions to find out the answers for themselves.
Questioning War- Organizing Resistance is hosted by Carol Brouillet, a longtime activist who organized three conferences on Strategies to Transform the Global Economy and (the first) marches on her Senators and Congresswoman in January 2002 to Demand a Congressional Investigation of 9-11. She publishes the Deception Dollars, and Co-Founded the 9-11 Truth Alliance, and the Northern California 9-11 Truth Alliance . She organized premieres of films, educational events, marches, rallies for 9-11 Truth, the San Francisco International Inquiry into 9-11, and produced the film Behind Every Terrorist- There is a Bush. She is also a mother of three boys and held a weekly Listening Project in downtown Palo Alto from October 2001 to October 2007, now she holds it once a month on the 11th, in solidarity with other 9/11 Truth activists worldwide. She ran for Congress in 2006 on the Green Party ticket on a 9-11 Truth, Peace, Impeachment platform and will be on the ballot again in 2008.
Archives of past show are available at- 2008 Shows and 2007 Shows.