5-11 Campaign Against Real ID Radio Show with Katherine Albrecht, Rep. James Guest, Sheila Dean, Monday, June 23, 10pm -12pm CST
Monday, June 23, 2008, listen 10 pm- 11 pm (CST) to Questioning War-Organizing Resistance on the WeThePeopleRadioNetwork.com and to our guests in the first hour- Katherine Albrecht and Missouri Representative James Guest and 11 pm- 12 pm (CST) to our guest- Sheila Dean.

Katherine Albrecht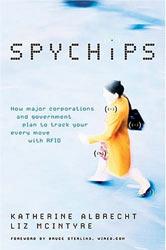 Spychips: How Major Corporations Plan to Track your Every Move with RFID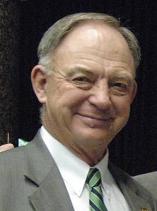 Missouri Representative James Guest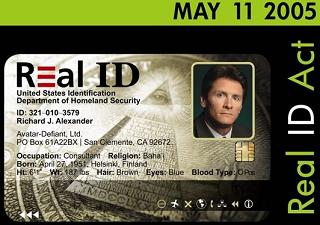 Homeland Insecurity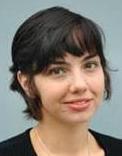 Sheila Dean
In retrospect, 9/11 was designed to have a major psychological impact upon Americans and the world, to be a catalyst, or launch a global war, dubbed "The War on Terrorism" by the occupants of the White House. The Project for a New American Century called for a dramatic reorganization of the military, Orwellian terminology to expand the police state. The Nazi's had their Enabling Act, which was mirrored not only by the PATRIOT Act in the US, but by similar legislation in Canada, the UK, Australia and other countries. 9/11 allowed nations to dub opposition to governemnt or corporate policies "terrorists" and deprive them of their liberty and, sometimes, their lives. Opposition to the PATRIOT Act, the Military Commissions Act, attacks upon the Constitution and the bill of Rights in the US came from the grassroots. The Nazis could not have identified, sorted, processed those deemed undesirable by the Third Reich without the assistance of IBM. Opposition to a national identity card, came not only from citizens, but from local and state legislators. This show will highlight the work of activists and legislators in opposing the national identity card, challenging spychips, and launching the 5-11 Campaign Against Real ID in Texas, a key state in the struggle over the border, a transportation corridor deanded by the North American Union, and control of people through identification technologies.
Katherine Albrecht, of CASPIAN (Consumers Against Supermarket Privacy Invasion and Numbering), is the co-author of Spychips: How Major Corporations Plan to Track your Every Move with RFID. In a nod to the book's focus on freedom, Spychips was awarded the prestigious Lysander Spooner Award for Advancing the Literature of Liberty and named "the best book on liberty" for 2005. (She is also a Radio Host on WTPRN.
Katherine graduated magna cum laude with a Bachelor of Science degree in Business Administration with a concentration in International Marketing. She holds a Doctorate in Education from Harvard University with a research focus in consumer education, privacy and psychology.
James Guest is a Missiouri State Representative (elected in 2002) and formed the coalition Legislators Against Real ID which includes lawmakers from 34 states to file bills that oppose or protest Real ID. About a dozen states have active legislation against Real ID, including Arizona, Georgia, Hawaii, Massachusetts, Missouri, New Hampshire, Oklahoma, Utah and Wyoming.
Rep. James Guest stated:

"This is almost a frontal assault on the freedoms of America when they require us to carry a national ID to monitor where we are. That's going too far."
Sheila Deanis the blog Editor for BeatTheChip.org and Campaign manager for the 5-11 Campaign: Texans Against Real ID's . Sheila has been involved with media activism for World Can't Wait, The Los Angeles National Impeachment Center, Dennis Kucinich, author Michael Weinstein, David Swanson, Ron Paul, and Focus The Nation, a national green teach-in event for Santa Monica College and UCLA. She writes-

Since May 11th, 2008, states nationwide are grappling with Real IDs - a Congressional mandate for a nationalized ID card with potential to end identity security and privacy as we know it by late 2009. Those favoring the passage of The Real ID Act of 2005 have heralded it's amenity for both post-911 securities and an answer to documenting immigrants. Those who oppose it know the expensive federalized database technologies approved by the Department of Homeland Security to be grossly insecure while balking at the pan-American aspects of the IDs to cross Canadian and Mexican borders. Supreme Court lawsuits are stacking up from Texans suffering from the waiver of 36 federal laws based on the Act's call for a Mexican border wall fence. The mandated demands on state funding to use intrusive machine readable technologies top the list of complaints for those who seek to stop The Real ID Act of 2005.
Questioning War-Organizing Resistance is hosted weekly by Carol Brouillet, a longtime activist, who organized three conferences on Strategies to Transform the Global Economy and (the first) marches on her Senators and Congresswoman in January 2002 to Demand a Congressional Investigation of 9-11. She publishes the Deception Dollars, and Co-Founded the 9-11 Truth Alliance, and the Northern California 9-11 Truth Alliance . She organized premieres of films, educational events, marches, rallies for 9-11 Truth, the San Francisco International Inquiry into 9-11, and produced the film Behind Every Terrorist- There is a Bush. She is also a mother of three boys and held a weekly Listening Project in downtown Palo Alto from October 2001 to October 2007, now she holds it once a month on the 11th, in solidarity with other 9/11 Truth activists worldwide. She ran for Congress in 2006 on the Green Party ticket on a 9-11 Truth, Peace, Impeachment platform and will be on the ballot again in 2008.
Past shows are archived at- 2008 Shows and 2007 Shows.