Movement Building Radio Show with William Lewis, Larry Pinkney, John Ennis and Marnie Glickman Monday, June 30th
Monday, June 30th, 10 pm - 12 pm (CST) Listen to the Movement Building Show on Questioning War- Organizing Resistance on WeThePeopleRadioNetwork.com. Join our guests in the first hour- William Lewis and Larry Pinkney, and in the second hour John Ennis and Marnie Glickman, all speaking on our individual and collective efforts to challenge the corporate/military/media complex.

William Lewis- Washington You're Fired!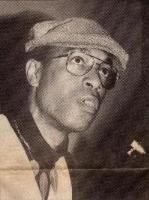 Larry Pinkney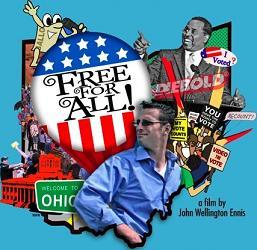 John Wellington Ennis- Free For All! One Dude's Quest to Save Democracy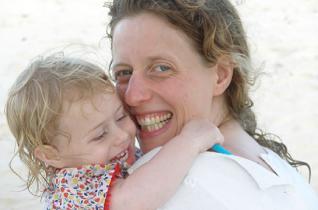 Marnie Glickman - GreenChange.org
William Lewis lives in Columbia, Missouri, he is a writer, civil rights advocate, and award winning independent filmmaker specializing in producing patriotic-style documentaries that expose governmental abuse of power and focus viewers on a wide range of grassroots solutions.
Mr. Lewis has written and directed five documentaries to date; "911 In Plane Site," the award winning "Beyond Treason," "One Nation Under Siege," "911 Ripple Effect," and most recently, "Washington, You're Fired!" (2008).
His quest for bringing these important issues into the American mainstream prompted William to found Take Back Washington, a website and a political mindset to peacefully, and through education, bring the politics of Washington D.C. back into focus with our country's founding documents.
Larry Pinkney is a veteran of the Black Panther Party, a former political prisoner and the only American to have successfully self-authored his civil/political rights case to the United Nations under the International Covenant on Civil and Political Rights. For more about Larry Pinkney see the book, Saying No to Power: Autobiography of a 20th Century Activist and Thinker by William Mandel [Introduction by Howard Zinn]. Larry wrote an excellent article entitled- Barack Obama and the Euphoria of Madness recently on the Black Commentator website, he is on its editorial board.
Larry has compared Obama with the candidate skewered by the Democratic Party and the Media who has consistently spoken up on behalf of truth and people- Cynthia McKinney. Why was he a political prisoner? The following excerpt from his FBI file, obtained under the Freedom of Information Act, speaks for itself:
"Pinkney is potentially dangerous due to his demonstrated ability to unify black and white. His associates are Negro, White, and Chinese. Special attention is being given to neutralizing him. The areas of sex and drugs appear to be the most effective ones to utilize. His habits in these areas are unknown, but are being monitored with this objective. The FBI is working in conjunction with [blacked out, but a covering note to the U.S. Secret Service, San Francisco, accompanies this]."
Effective organizers, coalitions that cross traditional boundaries are what is needed in these times.
John Ennis is the director of the film [See trailer at: Free for All! One Dude's Quest to Save Democracy]. Free For All will be posted in its entirety online on the 4th of July, and is really a very critical look at our electoral system and a rallying cry for citizen participation to save this country from having our country stolen from under our very noses. (Actually, he hints that the 2008 election has already been stolen, but that it is up to us- to steal it back...)
John has given a few sneak previews of his film- in LA, NYC, and at the Nat'l Conference on Media Reform, where I saw it, and met him, and Holly Mosher, Executive Producer. The film was entertaining, but included some of the most knowledgable, informative interviews with those best informed researchers who have been blowing the whistle on the stolen elections.
John "the dude" trying to save democracy does have a gift for making films- He attended the USC and NYU Film Schools. His production company Shoot First Inc. specializes in non-fiction entertainment.
His feature directorial debut was an improvised comedy, Wild Girls Gone, written by and starring the Upright Citizens Brigade (Amy Poehler, Matt Walsh, Ian Roberts, and Matt Besser). In Documentary, Ennis has dealt with pharmaceutical companies' impropriety (the award-winning Money Talks: Profits Before Patient Safety), and has been a long-time documentarian of the sport of competitive eating (Major League Eaters; Red, White, & Yellow) He co-DP'ed A/K/A Tommy Chong, chronicling the comedian's federal prosecution, which premiered at the Toronto Film Festival.
Ennis has produced and developed Reality TV for FremantleMedia, Rocket Science, RDF Media, and Nash Entertainment, and his work has been seen on NBC, FOX, CBS, ABC, TLC, BBC, even Oprah.
Ennis's New York City cable access show Toolz of the New School was a cult hit in the late 1990's. A combination of sketch and stunt comedy blended with political documentary and live Hip Hop, the show won awards, and screened in art galleries around the world.
Ennis has produced tons of music documentary, with many of today's biggest artists, such as Weezer, Linkin Park, Fall Out Boy, Fergie, John Mayer, Jane's Addiction, Ne-Yo, Sarah McLaughlin, Jack Johnson, Red Hot Chili Peppers, Audioslave, and many more. (visit shootfirstinc.com/ to see clips) Ennis also teaches documentary filmmaking at UCLA Extension.
Marnie Glickman is the Executive Director of GreenChange.org is an experienced Green organizer. She is also an attorney. She worked for Commercial Alert, a non-profit organization dedicated to protecting communities from commercialism from 2003 to 2007. In 2003-4, she served as the co-chair of the Green Party of the United States. Marnie has worked on the campaigns of Joe Keating for Governor (OR, 2006), Cobb-LaMarche presidential campaign (2004), Ralph Nader for President (2000), Carl Mayer for Congress (NJ, 2000), Nita Lowey for Congress (NY, 1998), Tom Bruggere for US Senate (OR, 1996), Darlene Hooley for Congress (OR, 1997), Nancy Kaszak for Congress (IL, 1995-6), Eliabeth Furse for Congress (OR, 1994-5), Clinton-Gore (1992) and Tom Harkin for President (1992). In 1998, she was the deputy director for major gifts and a trainer at EMILY's List. Her first job in politics was working for Senator Paul Wellstone (DC and MN, 1991). Marnie lives in Fairfax, California with her husband, Gary Ruskin, and two year old daughter, Calliope.
Green Change strives to be a community of people with Green values: justice, democracy, sustainability and non-violence who work together to share Green art, politics and culture. People within the community have many different skills and talents. Some can write, or draw, or paint. Others take photographs, register voters, or do street theater. They encourage people to use their talents to make the world a better place. Anyone with Green values is welcome to join.
Green Change provides tools for sharing and expressing Green knowledge and inspiration. They help Green writers, musicians and artists spread the word about their work. They help people come together to take Green political action. They provide information and articles for people who want to learn more about what it is to be Green, live Green and act Green. The website says:

"We make it easier to meet others like you, so that together you can build new Green communities, and help one another.

"We believe there is power in working together. We have built the Green Change website to help people to create together, to solve problems, and to build a culture based on Green values.

"We believe there are a million ways (or more) to advance Green art and causes. This website is intended to help you and your friends let a thousand flowers bloom."
Movement Building isn't only about bringing down oppressive systems, it is about creating better alternatives. [See Carol's Plenary Presentation from the Revealing the Truth: Reclaiming the Future Conference on Strategy for the 9/11 Truth Movement.]
Questioning War- Organizing Resistance is hosted by Carol Brouillet, a longtime activist, who organized three conferences on Strategies to Transform the Global Economy and (the first) marches on her Senators and Congresswoman in January 2002 to Demand a Congressional Investigation of 9-11. She publishes the Deception Dollars, and Co-Founded the 9-11 Truth Alliance, and the Northern California 9-11 Truth Alliance . She organized premieres of films, educational events, marches, rallies for 9-11 Truth, the San Francisco International Inquiry into 9-11, and produced the film Behind Every Terrorist- There is a Bush. She is also a mother of three boys and held a weekly Listening Project in downtown Palo Alto from October 2001 to October 2007, now she holds it once a month on the 11th, in solidarity with other 9/11 Truth activists worldwide. She ran for Congress in 2006 on the Green Party ticket on a 9-11 Truth, Peace, Impeachment platform and will be on the ballot again in 2008.
Shows are archived online- 2008 Shows and 2007 Shows.