9/11 and Continuity of Government Radio Show with Peter Dale Scott and John Judge, Monday, August 11, 10 pm-12 pm (CST)
Listen 10:00- 12:00 pm (CST) to Questioning War- Organizing Resistance on the WeThePeopleRadioNetwork.com and to our guest in the first hour- Peter Dale Scott and in the second hour- John Judge addressing 9/11 and Continuity of Government.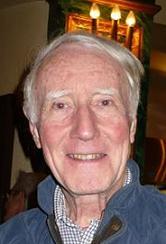 Peter Dale Scott


John Judge

The Road to 9/11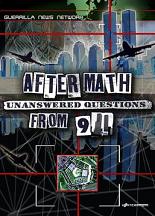 Aftermath- Unanswered Questions from 9/11
Peter Dale Scott, author of The Road to 9/11: Wealth, Empire and the Future of America (2007) and a revised updated version of The War Conspiracy, now entitled-The War Conspiracy: JFK, 9/11, and the Deep Politics of War (August 2008). He has also written Drugs, Oil, and War: The United States in Afghanistan, Colombia, and Indochina (2003), and edited with David Ray Griffin 9/11 and American Empire (2006)
His prose books include The War Conspiracy (1972), The Assassinations: Dallas and Beyond (in collaboration, 1976), Crime and Cover-Up: The CIA, the Mafia, and the Dallas-Watergate Connection (1977), The Iran-Contra Connection (in collaboration, 1987), Cocaine Politics: Drugs, Armies, and the CIA in Central America (in collaboration, 1991, 1998), Deep Politics and the Death of JFK (1993, 1996), Deep Politics Two (from JFKLancer, 1995), and Drugs Oil and War (Lanham, MD: Rowman and Littlefield, March 2003)
His chief poetry books are the three volumes of his trilogy Seculum: Coming to Jakarta: A Poem About Terror (1989), Listening to the Candle: A Poem on Impulse (1992), and Minding the Darkness: A Poem for the Year 2000. In addition he has published Crossing Borders: Selected Shorter Poems (1994). In November 2002 he was awarded the Lannan Poetry Award.
An anti-war speaker during the Vietnam and Gulf Wars, he was a co-founder of the Peace and Conflict Studies Program at UC Berkeley, and of the Coalition on Political Assassinations (COPA).
His poetry has dealt with both his experience and his research, the latter of which has centered on U.S. covert operations, their impact on democracy at home and abroad, and their relations to the John F. Kennedy assassination and the global drug traffic. The poet-critic Robert Hass has written (Agni, 31/32, p. 335) that "Coming to Jakarta is the most important political poem to appear in the English language in a very long time."
He was featured in Guerrilla News Networks short documentary The War Conspiracy and their more ambitious documentary Aftermath- Unanswered Questions from 9/11.
Peter Dale Scott's website is www.peterdalescott.net.
John Judge was also a founder of the Coalition on Political Assassinations (COPA)and featured in GNN's Aftermath speaking on Continuity of Government. He is also a co-founder of 911 CitizensWatch, a grassroots watchdog group demanding transparency and a thorough investigation of 9/11, and the Committee for High School Options and Information on Careers, Education and Self-Improvement (CHOICES),a group countering military recruitment in the schools and providing civilian alternatives. He worked for Congresswoman Cynthia McKinney, while she was in office, and conitinues to assist her as a press liason while she is a Green Party Presidential candidate.
John is active with the Washington Peace Center and has been an activist opposing war, racism and militarism since the 1960s. John is an independent researcher and lecturer on political assassinations, covert operations, hidden history, and the rise of fascism in America.
In addition to his website- judgeforyourself.us, his writings and insights can be found on www.ratical.org/ratville/JFK/JohnJudge/.
Both Peter and John have done extensive research and have helped cast a light on some of the darkest aspects of government activity, generally ignored and censored by the corporate media, backing their work with official documents.
Questioning War- Organizing Resistance is hosted by Carol Brouillet, a longtime activist who organized three conferences on Strategies to Transform the Global Economy and (the first) marches on her Senators and Congresswoman in January 2002 to Demand a Congressional Investigation of 9-11. She publishes the Deception Dollars, and Co-Founded the 9-11 Truth Alliance, and the Northern California 9-11 Truth Alliance . She organized premieres of films, educational events, marches, rallies for 9-11 Truth, the San Francisco International Inquiry into 9-11, and produced the film Behind Every Terrorist- There is a Bush. She is also a mother of three boys and held a weekly Listening Project in downtown Palo Alto from October 2001 to October 2007, now she holds it once a month on the 11th, in solidarity with other 9/11 Truth activists worldwide. She ran for Congress in 2006 on the Green Party ticket on a 9-11 Truth, Peace, Impeachment platform and will be on the ballot again in 2008.
Shows are archived online- 2008 Shows and 2007 Shows.