9/11 Truth Radio Show with author Paul Zarembka & European organizer Julez Edward - 9.1.2008
Listen 10:00 pm - 12:00 am (CST) to Questioning War - Organizing Resistance on the WeThePeopleRadioNetwork.com and to our guest in the first hour- Paul Zarembka and to our guest in the second hour- Julez Edward.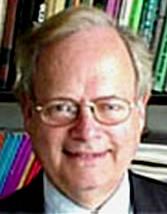 Paul Zarembka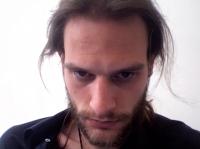 Julez Edward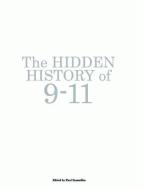 The Hidden History of 9/11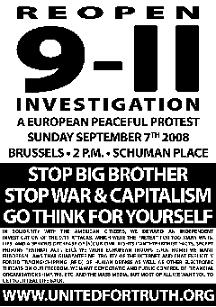 9/11 Truth March in Brussels, September 7, 2008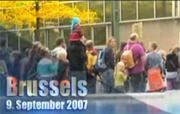 9/11 Truth March in Brussels, September 2007
Paul Zarembka is the editor of The HIDDEN HISTORY of 9/11. (Read a good review of the book by Tod Fletcher). Paul Zarembka, received his Phd. in Economics from the University of Wisconsin. He is a Professor of Economics at University of Buffalo, and has specialized in Marxist theory, labor history, and economic development.
He confronted Philip Zelikow questioning him about the identities of the 19 hijackers who protested their participation in the attacks, as well as the omission of the destruction of WTC7 from the Official Commission Report.
Julez Edward was born in the year 1983 in Ostend, West-Flandres, Belgium, together with Apple and Microsoft... He hate's the fact that politics and economy converted the art of being artist into the 'music industry.' In 2006, when no other Belgian 'artist' dared to openly criticize politics or economics (is there a difference?), he decided to become the difference. His music is available at his website- www.julez-edward.be. He is one of two main organizers of the
United for Truth.org effort to unite Europe against war and capitalism that culminated last year in a march and rally in Brussels and is currently organizing another march and rally in Brussels on Sunday, September 7, 2008, again in Brussels. They say on the website:

In solidarity with the American citizens, we demand an independent investigation of the 9/11 attacks, which were the pretext for too many wars, lies, and a serious decrease of (y)our civil rights ("anti-terrorist"-acts, secret prisons, "Patriot act", etc). We want European troops back home! We want European laws that guarantee neutrality of the internet and that explicitly forbid tracing/chipping (RFID) of human beings as well as other electronic threats on our freedom. We want democratic and public control of financial organizations (IMF, WB, etc) and the mass media. But most of all we want you to get your life back."

We never pretend to know or tell "what really happened on the 9/11". Until an independent investigation take place we shouldn't even claim it was an "inside job".

We want to break the wall of silence and the actual isolation of the so called "9-11 truth movement" in Europe when the majority of the US citizen do ask for that independent investigation.

We want to put the 9/11 in its context and link it to its consequences as 9/11 was a pretext to military wars against innocent people, political wars against freedom around the world and on the net, economical wars against the whole population and the planet itself.
An inspiring video of the 2207 Brussels March is posted at www.youtube.com/watch?v=KaixrURYk7s.
Questioning War - Organizing Resistance is hosted by Carol Brouillet, a longtime activist who organized three conferences on Strategies to Transform the Global Economy and (the first) marches on her Senators and Congresswoman in January 2002 to Demand a Congressional Investigation of 9-11. She publishes the Deception Dollars, and Co-Founded the 9-11 Truth Alliance, and the Northern California 9-11 Truth Alliance . She organized premieres of films, educational events, marches, rallies for 9-11 Truth, the San Francisco International Inquiry into 9-11, and produced the film Behind Every Terrorist- There is a Bush. She is also a mother of three boys and held a weekly Listening Project in downtown Palo Alto from October 2001 to October 2007, now she holds it once a month on the 11th, in solidarity with other 9/11 Truth activists worldwide. She ran for Congress in 2006 on the Green Party ticket on a 9-11 Truth, Peace, Impeachment platform and will be on the ballot again in 2008.
Past radio shows are archived online- 2008 Shows and 2007 Shows