Osama vs Obama?
Osama Bin Laden Challenges Obama In Tape
http://www.huffingtonpost.com/2009/01/14/bin-laden-urges-jihad-aga_n_157755.html
(Edit - Pls read the comments at HuffingtonPost - some 911 Truth postings there)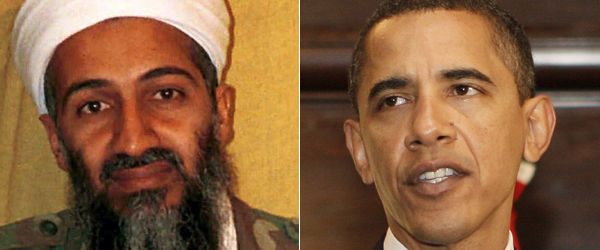 Pointing to wars in Afghanistan and Iraq since the Sept. 11, 2001 attacks, bin Laden said al-Qaida was prepared to fight "for seven more years, and seven more after that, then seven more."
"We are on the way to opening new fronts," he said, urging Muslims to "join hands with the mujahedeen to continue the jihad against the enemy, to continue bleeding them on these two fronts and on the others that are open to you."
"The question is, can America continue the war against us for several more decades? The reports and signs show us otherwise," he said. He said Bush had left his successor "with a heavy inheritance," forcing Obama to choose between withdrawing from the wars or continuing.
"If he withdraws from the war, it is a military defeat. If he continues, he drowns in economic crisis," bin Laden said.