Additional Port Authority Of NY/NJ WTC Property Assessment FOI Records
The following are additional Port Authority of New York & New Jersey World Trade Center property assessment Freedom of Information (FOI) records from the December 2000 Merritt & Harris Inc. report entitled "Due Diligence Physical Condition Survey World Trade Center", which contained recommendations for immediate major renovations throughout the World Trade Center complex during the year prior to the terrorist attacks of September 11, 2001.
Previously released portions included those recommending immediate renovations upon major steel support columns located within the elevator shafts of WTC towers 1 and 2 just prior to September 11, 2001.
Reports include focus on the WTC Retail Mall, WTC Subgrade, WTC Central Plant, WTC 4, and WTC 5.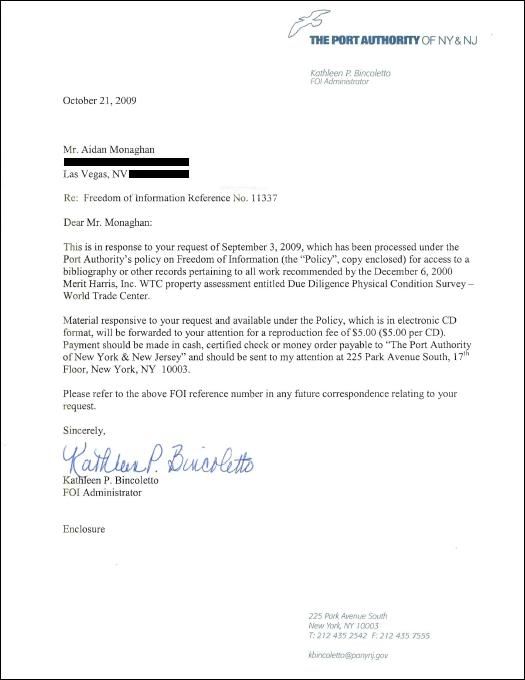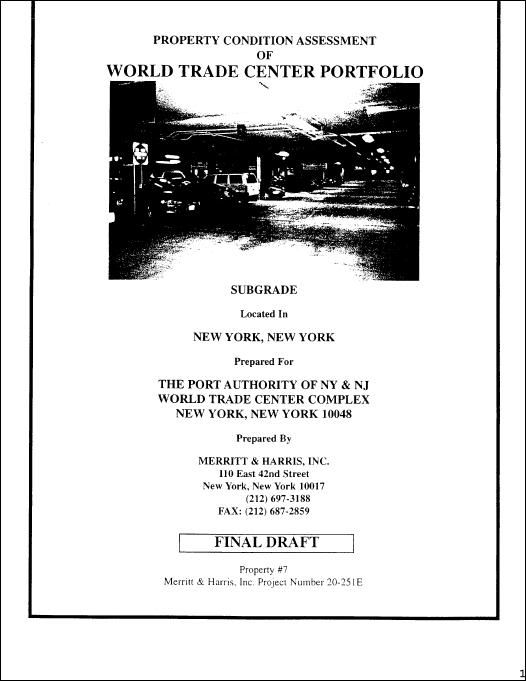 http://www.mediafire.com/download.php?2inkam1owyy
http://www.mediafire.com/download.php?vnuqjromitd
http://www.mediafire.com/download.php?fjktwwo4nit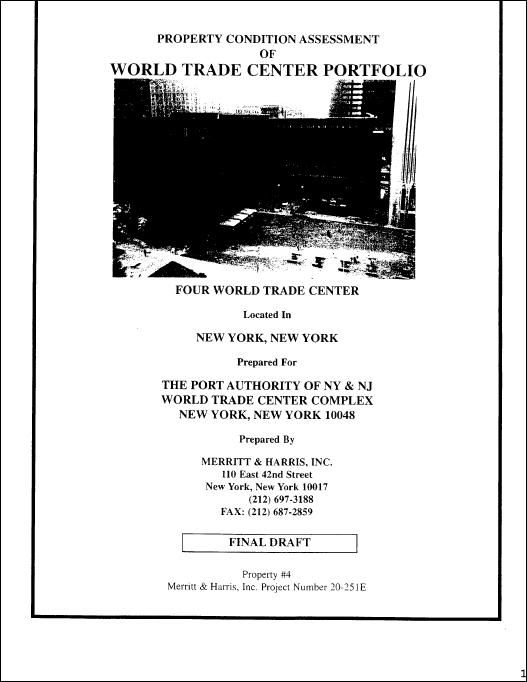 http://www.mediafire.com/download.php?zjywxrnz3mm
http://www.mediafire.com/download.php?ljzgnhmeggt