Richard Gage, AIA, on Truth News Radio Australia
911oz
Sun, 11/08/2009 - 5:08am
Visit our podcast page:
http://www.truthnews.com.au/radio/wordpress/?p=638
Download the mp3 audio » click here | Subscribe a Friend to TNRA!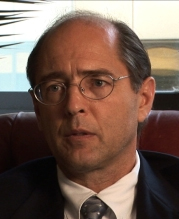 Tonight it is my great pleasure to welcome Richard Gage to TNRA.
Richard Gage, AIA, is a San Francisco Bay Area architect and a member of the American Institute of Architects. He is the founding member of Architects & Engineers for 9/11 Truth (ae911truth.org). He has been a practicing architect for over 20 years and has worked on most types of building construction, including numerous fire-proofed steel-framed buildings.
Most recently he worked on the construction documents for a $400M mixed-use urban project with 1.2 million square feet of retail, parking structure, and 320,000 square feet of mid-rise office space - altogether about with 1,200 tons of steel framing.
AE911Truth.org provides an extensive resource of expert opinion on the structural failure of three WTC buildings on 11 September 2001.
During the interview we engage with all the key questions surrounding the collapse of WTC buildings 1, 2 & 7 - including a critique of the flawed reports produced by the National Institute of Standards and Technology (NIST) .
We also get into the subject of connections between NIST and nano-thermite which Gage and an international group of scientists believe were used in the demolition of these buildings.
This is an extremely important interview - I encourage our listeners to forward this to as many people as possible, particularly those who are new to the subject or adhere to the official theory, which maintains that the WTC towers were destroyed solely as a result of plane impacts and fires.
Hereward Fenton
www.truthnews.com.au