NYPD World Trade Center 9/11 Aerials
ABC News recently obtained these images after filing a Freedom of Information Act request in 2009 with the National Institute of Standards and Technology, which had collected as part of an investigation into the collapse of the World Trade Center.
http://abcnews.go.com/Politics/slideshow?id=9763032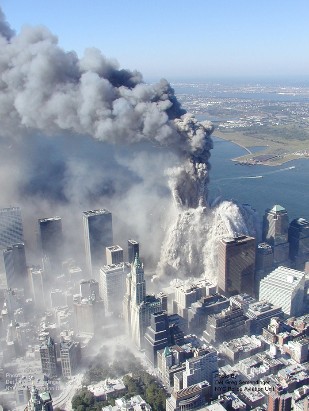 In August ABC News saw that the NIST was asking various photographers for permission to release images they collected from the investigation, completed in 2005, into the collapse of the World Trade Centers. NIST was asking amateur, professional and freelance photographers whether the release of the pictures would be objectionable to them. (Det. Greg Semendinger/NYC Police Aviation Unit)
Some of the pictures have never been released before, such as this one taken from NYPD Helicopters showing the vast size of the dust cloud generated when the towers collapsed...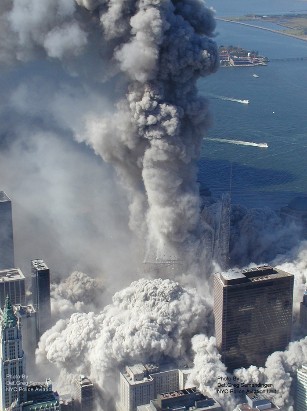 Seeing the request in the Federal Register, ABC News filed a Freedom of Information Act request on August 14, 2009 to obtain the volumes of pictures and video that NIST had collected. After months of review and collection by NIST, ABC News was provided with 2,779 pictures on nine CDs.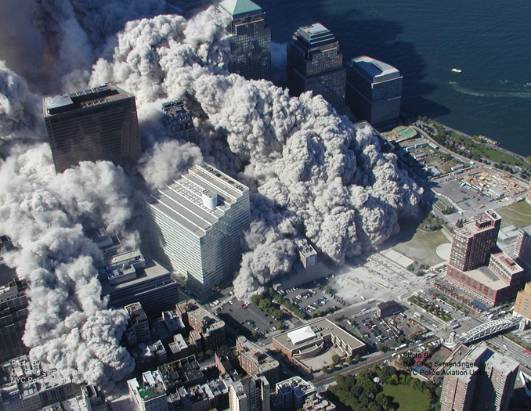 2,975 men, women and children died in the September 11 terrorist attacks at the World Trade Center, Pennsylvania and Virginia.