New Radio Show Features Physicist Steven Jones and Richard Gage, AIA
Announcing a new weekly radio show, Community Currency, Thursdays, 5 -6 pm EST (2-3 pm PST) on the Progressive Radio Network.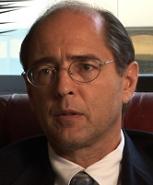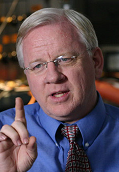 Richard Gage, AIA, Founder of Architects and Engineers for 9/11 Truth and Physicist Steven Jones
The First Show- Thursday, February 18, 2010
The Transformative Power of Truth with Richard Gage, AIA, Founder of Architects and Engineers for 9/11 Truth, and Physicist Steven Jones, Founder of Scholars for 9/11 Truth and Justice, and Co-Editor of the Journal of 9/11 Studies. Both Jones and Gage have helped lead the charge to scientifically challenge the official narrative of 9/11 and offer hard evidence that the World Trade Center Buildings were demolished through the use of explosives through controlled demolition. Their work has galvanized over a 1000 Architects and Engineers to join them in petitioning for a new investigation. (They will be joined by David Ray Griffin and others at a luncheon, conference for Architects and Engineers for 9/11 Truth on February 19th in San Francisco announcing their latest discoveries and efforts.)
Both physicist Steven Jones and architect Richard Gage have drawn attention to the most serious scientific evidence that challenges the official narrative. They are respected leaders in the 9/11 Truth movement and have been featured in many documentaries and news articles. Their work and courage has greatly expanded the truth movement and drawn increasing numbers of professionals, particularly in the fields of science, architecture and engineering to speak out and add their voices to the growing demand for a new, genuine investigation of 9/11, particularly surrounding the destruction of the World Trade Center buildings. As the movement grows in strength, there is a growing effort to discredit those who speak out- especially Dr. Jones, Richard Gage, AIA, and David Ray Griffin. We will explore the suppressed information, their personal transformation, and their hopes for the truth movement to transform the culture of war.
Our Show-
Lively, flowing conversation, connecting people, ideas, important information, nurturing human renaissance, seeking to transform disintegrating empire into healthy, problem-solving, creative, evolutionary, peaceful communities. Aware of the magnitude of the problems we face, the show's emphasis will be on discovering solutions.
The hosts-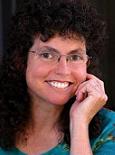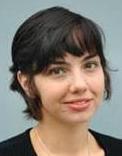 Hosted by Carol Brouillet and Sheila Dean

Carol Brouillet is a longtime activist who organized three conferences on Strategies to Transform the Global Economy and (the first) marches on her Senators and Congresswoman in January 2002 to Demand a Congressional Investigation of 9-11. She publishes the Deception Dollars, and Co-Founded the 9-11 Truth Alliance, and the Northern California 9-11 Truth Alliance. She organized premieres of films, educational events, marches, rallies for 9-11 Truth, the San Francisco International Inquiry into 9-11, and produced the film Behind Every Terrorist- There is a Bush. She is also a mother of three and held a weekly Listening Project in downtown Palo Alto from October 2001 to October 2007, now she holds it once a month on the 11th, in solidarity with other 9/11 Truth activists worldwide. She ran for Congress in 2006 and 2008 on the Green Party ticket on a 9-11 Truth, Peace, Impeachment platform. From April 2007 through September 2008 she hosted a radio show on We The People Radio Network entitled- Questioning War- Organizing Resistance.
Sheila Dean is the blog editor for BeatTheChip.org and presides over the 5-11 Campaign, an anti-national ID advocacy group.
Sheila advocates in favor of free identity, Bill of Rights retention and deliverance from federal banking system. She also hosts Waking Up Orwell, a weekly online radio companion to her blog. She openly supports trans-partisan and grassroots movements with aims to rise above 2 party deadlocks in Washington. Her priorities are: war reform, monetary reform, ecological conservation, civil & human rights, civil liberty and truth in reporting.
Some of the organizations she has helped are: World Can't Wait, The Los Angeles National Impeachment Center, Dennis Kucinich, 9-11 Truth, Author Michael Weinstein, David Swanson, Ron Paul, and Focus The Nation.
She currently lives in the Bay Area with her partner of over two years, John P. Edwards, a VFX supervisor.
(Please help us to spread the word about the new show with these outstanding, important guests.)
Radio Show archives will be posted at http://brouillet.progressiveradionetwork.org.