David Ray Griffin Coming to Milwaukee, Wisconsin April 30th, 2010 "Is The War In Afghanistan Justified by 9/11?"
Hello Truthseekers & Truthtellers,
We've been planning this David Ray Griffin speaking event for close to 5 months and we put out thousands of flyers to promote it. Please join us at the Clarion Hotel & Conference Center 5311 So. Howell Ave. (across the street from airport entrance) at 7 pm doors open at 6 pm.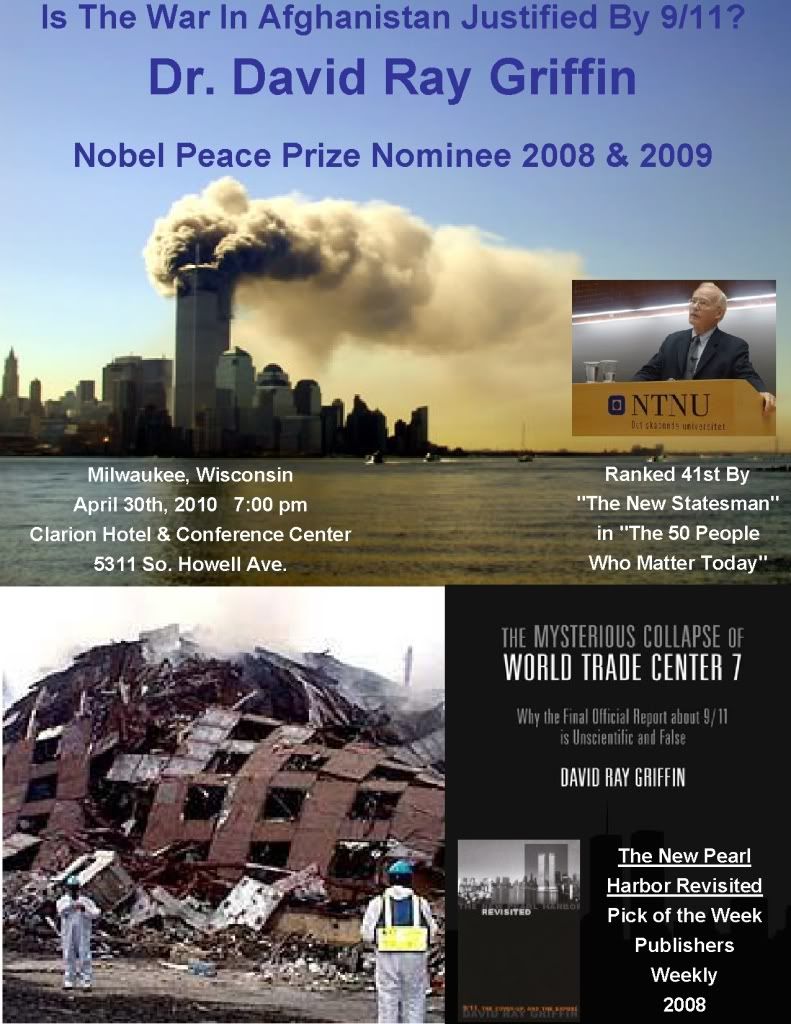 We have 5 of DRG's books and 5 of his DVD/Lectures for sale. We're also giving away the latest deception dollar that has the title of DRG's latest book "The Mysterious Collapse of WTC 7" on the backside of the bill. This event will have interpreters for the deaf and a little music before the event starts. If your close enough please come to this event. This event is free & open to the public. Take Care Matt