Former Senator Mike Gravel Spearheads California 9/11 Truth Commission Initiative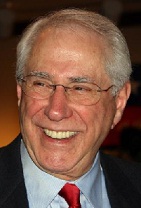 Former Senator Mike Gravel
Listen to the weekly Community Currency radio show on Progressive Radio Network 5- 6 pm (EST), Thursday, October 14, 2010 - to hear more about the California 9/11 Truth Commission Initiative with former Senator Mike Gravel (U.S.Senator from Alaska 1969-1981), best known for his courageous effort to read the Pentagon Papers into the public record. (He is featured in the documentary- The Most Dangerous Man in America) Senator Mike Gravel's passion has been Direct Democracy, which allows people to make laws, rather than allowing "elected representatives" exclusive ability to make the laws. He has also taken brave stances and spoken out against secrecy in government.
He supported and worked on the NYCCAN 2009 ballot initiative in New York City that would have established a local commission to conduct an impartial, evidence-driven investigation into the events of September 11, 2001. 80,000 New Yorkers signed the petition, far exceeding the requirement for the proposed City Charter amendment to be presented to the voters on the November ballot. However, the City of New York refused to place it on the ballot citing legal insufficiencies in the petition, and the State Supreme Court ruled in the City's favor.
Senator Gravel also moderated the DC Press Conference and mock debate that Architects and Engineers for 9/11 Truth organized on September 9, 2010 and spoke on a panel and outlined his vision for the California 9/11 Truth Commission Initiative in NYC at the How The World Changed After 9/11 on September 11, 2010. Senator Gravel arrived in California on October 7, 2010 to meet with local 9/11 Truth activists, take signatures to Sacramento, and spearhead the effort to navigate through the State Ballot Initiative process. He will be in California for a couple of weeks to check on the level of support for the idea, and to begin to overcome the legal hurdles. At his first meeting with the Northern California 9/11 Truth Alliance on October 7, 2010 attendance was doubled, about fifty people turned up for the regular bi-monthly meeting after Senator Gravel's visit was announced to the group a few days before, and a lot of interest and support for the effort was expressed.
Senator Gravel is also relocating to California and has embarked on another project- the I LIKE MIKE TV Show, which is part comedy and part 'Reality' TV, in which a virally elected President- Mike Gravel is cleaning up Washington and putting military, financial execs and lobbyists in their place. A dozen or so short pilot episodes are posted online.
He founded Direct Democracy, The Democracy Foundation, Philadelphia II, all non-profit organizations to forward his effort to pass the Democracy Act.
Here is the text of a message sent out to activists in California about the California 9/11 Truth Commission Initiative

As concerned citizens, we are joining together to raise funds to file an initiative in California to enact a "9/11 Truth Commission law." Once passed, this new commission untainted by politics and with subpoena powers to investigate 9/11 and its aftermath, the Afghan and Iraqi wars and the global War on Terror generally. Once the initiative process is under way in California, identical initiative measures will be filed in other initiative-enabled states such as Arizona, Colorado, Florida, Maine, Massachusetts, Ohio Oregon, Vermont, Washington, and others. These numerous filings will make the need for a new investigation of 9/11 a political issue in the presidential and congressional elections of November 2012.

Millions of people are aware of the problems with what we've been told happened on 9/11. To take just one thing, the freefall collapse of World Trade Center Building 7 looked exactly like a controlled demolition with explosives, and 1300 architects and engineers are calling for a new investigation, with subpoena power. I'm with a group that wants to implement this new investigation through a voter initiative. Could I count on your support?

The collapse of World Trade Center Building 7 on the afternoon of 9/11, an event that baffled engineers, now appears to be the most obvious of many smoking guns. Architects and engineers, scientists, military officers, and actors and artists have organized themselves, along with the Building What? Campaign, to seek the truth. Neither the Obama administration nor the US Congress has responded to repeated requests for a new investigation of 9/11. Mainstream media avoids the issue, taking its cue from government officialdom. Those contributing to ad hoc investigations, bringing forth new facts, are characterized as conspiracy nuts.

In order to evade the conspiracy characterization, our rhetoric will only focus on the need for a new investigation, devoid of the politics associated with earlier efforts. This strategy will be reinforced by the selection of distinguish persons to serve as commission members who will be identified in initiative filing documents ; some commissioners may be foreigners. Commission candidates will be recruited from the global 9/11 Truth Movement. The commissioners will appoint the all-important director of the commission.

In summary, a 9/11 Initiative campaign will:

Focus attention of the Global 9/11 Truth Movement on an actionable goal
Necessitate the raising of substantial funds to finance the initiative campaign
Have a website to facilitate citizen participation, fundraising, and financial transparency
Seek out and vet distinguished, qualified persons, to serve on the commission
File identical initiative measures in several states to make the 9/11 Initiative a national issue
Circumvent the government and the media by going directly to the people
Result in a commission with subpoena powers and the necessary public funding
Create an official body untainted by political interests able to pursue the facts surrounding 9/11 regardless of where they lead
We need your help.
He is accompanied on his travels by activist Jose Rodriguez. Rodriguez, Les Jamieson, Richard Gage, AIA, all encouraged and persuaded Senator Mike Gravel to "examine the evidence" and join the effort to push for a real investigation.
The weekly Community Currency radio show is hosted by Carol Brouillet, a longtime local activist who organized three conferences on Strategies to Transform the Global Economy and (the first) marches on her Senators and Congresswoman in January 2002 to Demand a Congressional Investigation of 9-11. She publishes the Deception Dollars, and Co-Founded the 9-11 Truth Alliance, and the Northern California 9-11 Truth Alliance . She recently spoke at the 6th Annual AMI Monetary Reform Conference on Strategy for the Monetary Reform Movement and posted a report about the conference entitled Money of, by, for the Corporations OR Money of, by, for the People?

P.S. I had the pleasure of meeting both Jose Rodriguez and Senator Mike Gravel at the airport and taking them to our regular Northern California 9/11 Truth Alliance meeting and discovering that we had many friends in common. I believe there is a possibility of some very promising synergy between people and movements at this time, as long as we respect one another, listen to one another, and learn from our experiences, especially as we advance into uncharted waters and try to do things that have never been done before. I am learning new things about law, money, democracy, corporations, economics, politics, history, possibilities that amaze and inspire me. I am deeply grateful for all the work that has been done, in so many movements in the effort to end the rule of deception/force/empire/corporations and to move us towards truth/peace/justice/compassionate community.