Architects & Engineers for 9/11 Truth - 2011 Midwest Tour
Richard Gage, AIA will embark on a midwest tour on behalf of more than 1,450 architects & engineers this coming April beginning in the Des Moines area at the Ames City Auditorium on Sunday, April 3rd. The tour will continue into the middle of April with nine other cities on the list of stops ending on Monday, April 18th in Detroit at the Lawrence Technological University.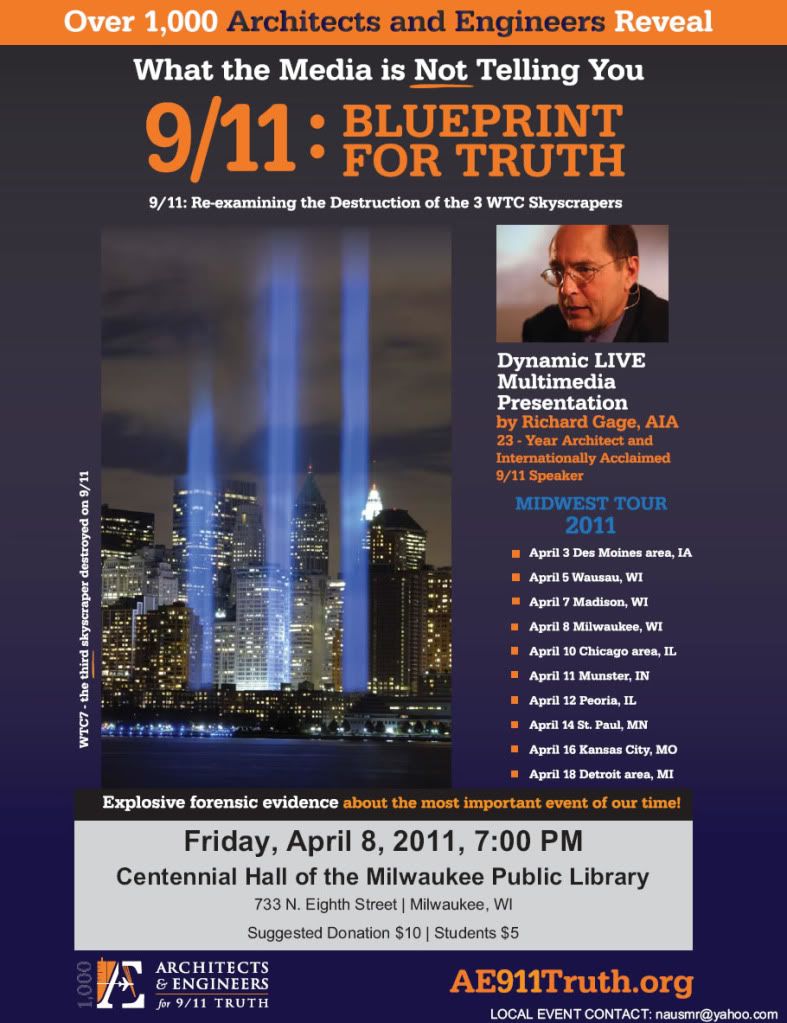 For more detailed information of each tour stop go to:
http://www.ae911truth.org/ click "Events" (upcoming) or
check out the tour Facebook page:
http://www.facebook.com/pages/Architects-Engineers-for-911-Truth-2011-Midwest-Tour/108125165934567 click "Info" page and (read more) to see all 10 city stops with locations, times and contact info.