Questions for Richard Clarke Regarding Pre-9/11 Intelligence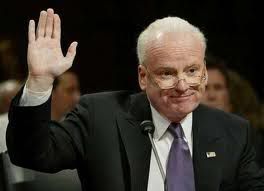 It is encouraging that former White House Counter-terrorism czar Richard A. Clarke is willing to meet with members of the 9/11 truth movement and discuss pre-9/11 intelligence. So far he has provided some interesting revelations about the CIA's operational interest in two of the accused hijackers, Khalid Al-Midhar and Nawaf Al-Hazmi, and the agency's attempt to withhold information from the FBI about these individuals, despite knowing they were members of Al-Qaeda and living in the US.
Let us take advantage of this golden opportunity to ask Clarke a few more questions. Here's 10:
1. Who wrote the August 6 memo titled, "Bin Laden Determined to Strike in the US?" Who prepared this PDB for the president and Dr. Rice?
2. Who in our government maintained "intimate relations with Bin Laden all the way up until 9/11?" This is a bombshell statement made by former FBI translator Sibel Edmonds and others.
3. Do you personally regret any opportunities that you had to capture Bin Laden prior to 9/11?
4. When did Dick Cheney arrive at the PEOC on the morning of 9/11? Dr. Rice was part of your video teleconference call and left to join the V.P. in the bunker. Do you recall what time that was? What do you think of Cheney's claim that he did not arrive until almost 10:00 am.?
5. In times of a domestic attack, does the Secret Service take rank over the DoD? And how do you see the Secret Service's failure to remove the president from harm's way in the classroom when it was known the nation was under attack?
6. Who scheduled the drill of a plane flying into the CIA's National Reconnaissance Office outside Washington on the morning of 9/11? This exercise evacuated their building during the attack. Is this just a bizarre coincidence?
7. You reveal that the CIA tried to recruit two of the 9/11 pilots before they entered our country and then withheld the fact that they were living in the US from the FBI. Does this mean that the agency indeed establishes operatives in terror networks as a matter of policy, including Muslim terrorists?
8. What intelligence did you have before 9/11 on Mohammed Atta, accused ringleader? What about his ties to flight schools and individuals involved with CIA drug trafficking?
9. Do you know what a false flag operation is? Have you ever heard of P2OG? Given the CIA's long history with Al-Qaeda, do you think that 9/11 could have been a false flag?
10. Given the 9/11 Commission co-chairs' admission that their investigation was "set up to fail," and your own allegations of a CIA cover-up, do you support a new 9/11 investigation with full subpoena power? If so, would you be willing to testify under oath?
"Thank you for your time."