Looking for Ways to Take Action this September?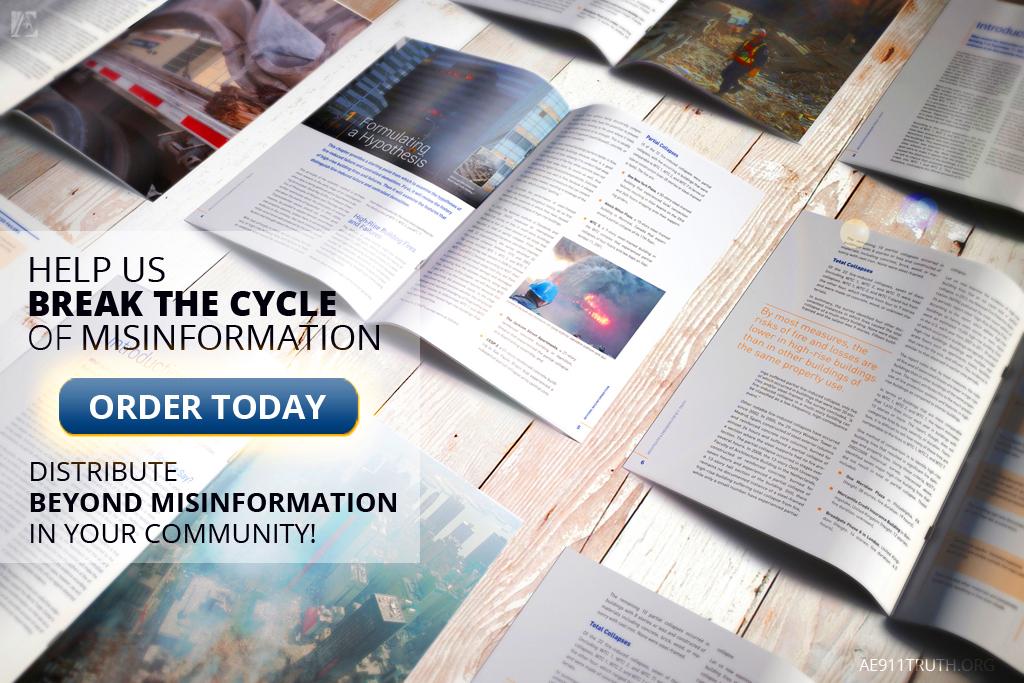 Distribute 'Beyond Misinformation' in Your Community!
Now is the time to get out and spread the word — and here's how! Between now and August 31, AE911Truth is offering its soon-to-be-released Beyond Misinformation booklet in bulk at an incredibly low rate so that you and thousands of others can help us educate the world about what happened at the World Trade Center on 9/11.
The hundreds of emails we've received asking about bulk purchases of Beyond Misinformation made it clear we needed to do something in addition to mailing this booklet to 20,000 architects and engineers (who will each be receiving a copy thanks to the generous supporters who helped us raise $50,000 in three weeks!).
How low of a rate are we talking?
Learn More >> http://bit.ly/DistributeBeyond