On September 11, Huma Abedin Worked For Hillary Clinton and Saudi Charity Suspected of Terror Funding
TomT
Wed, 06/29/2016 - 10:19pm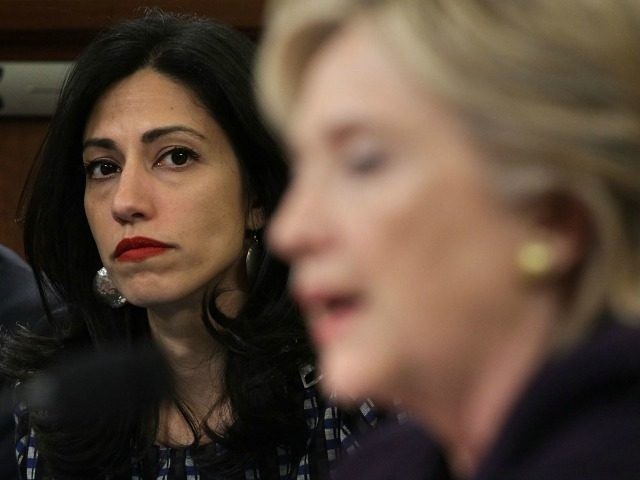 Breitbart News by Lee Stranahan 28 Jun 2016
http://www.breitbart.com/2016-presidential-race/2016/06/28/bombshell-911-huma-worked-hillary-saudi-charity-suspected-terro...
EXCERPTS:
On September 11, 2001 Huma Abedin — Hillary Clinton's aide for twenty years and co-chair of her current Presidential run — was working for an organization located in the offices of Saudi Arabia's Muslim World League.
That's a Wahhabist Islamic group that Breitbart News recently reported was going to be put on a list of terror funders by U.S. government but was removed, reportedly under pressure from Saudi Arabia.
This latest revelation ties the Muslim World League directly to the The Institute for Muslim Minority Affairs and the Journal for Muslim Minority Affairs, an organization that Vanity Fair writer William D. Cohan called "the Abedin family business…
…
…Although she was working for Senator Hillary Clinton in 2001, at that time Huma Abedin was an unknown but influential aide, so her connection the the Muslim World League went unexamined.
Reports from mainstream media sources at the time of the 9/11 terror show that U.S. intelligence officials thought for years that the Muslim World League was connected to terror, but failed to inform the public of the connections due to pressure from Saudi Arabia….>