Hungry For Truth - Day 6
jkeogh
Sun, 06/01/2008 - 3:55am
Hungry for Truth – Day 6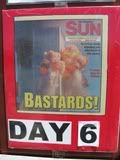 Blair is in terrific spirits and amazed at his own incredible energy. Temperatures reached 101F, but it's a dry heat in Arizona. Blair is logging and maintaining his hydration. Traffic crews were out on 16th Street today diverting traffic into one lane which forced drivers to drive slowly past us for hours. We received about 15:1 ratio of well wishers for every negative gesture giving us a great emotional lift all day long. This is an amazing increase in the ratio from what we experienced 6 months ago with our street actions. Also of note, Blair is getting somewhat of a following from the folks that drive-by each day and live near McCain's office, including lots of honking and yells of support. This is terrific stuff which I hope all of our supporters can envision and appreciate. We wish you all could be here with us.
We are approached by walkers routinely, most of whom take time to read our materials and ask us a few questions. We pass out "Hungry for Truth" fliers, AE911Truth evidence cards, numerous DVD's, and even gave away a few 'hungry' t-shirts to high school kids. We can also report that we noticed our first official surveillance vehicle that seemingly tried to be covert, but was easy for us to spot simply because we are now quite familiar with our surroundings. We eventually approached the unmarked car and were met by a uniformed officer, badge ID – Montoya. He moved his 'unmarked' vehicle around to several different parking lots, but eventually disappeared.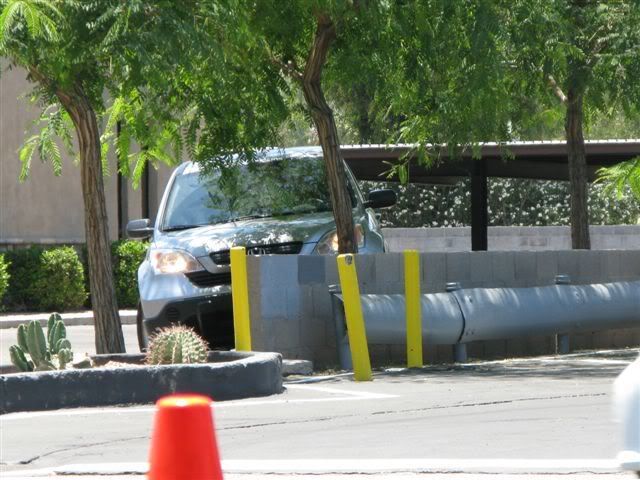 I would like to inform our supporters that we have someone with Blair every minute that he is in front of John McCain's office. He arrives at 5:00am in the morning and leaves at 10:00pm at night. He is getting no more than 5 hours of sleep, but this seems to be enough for Blair. We have a doctor's appointment scheduled for next Tuesday (Day 9) to check Blair's health.
Please contact national, international and local media sources including television, radio, newspaper and magazines to cover this developing story. This is not a gimmick or a staged event. Blair is absolutely committed to meet with John McCain on this issue. At some time in the future, it becomes immoral for Mr. McCain and the media to ignore Blair. Please make a phone call, write a letter and demand that McCain devote 2 hours to a discussion with Blair. We need your help as we are only a small percentage of the world-wide Truth base. Finally, please keep Blair in your daily thoughts and prayers. Your commitment will enable and strengthen him. Blair is a courageous human being devoted to seeking answers to questions that the world has a right-to-know.
Thanks for your support,
Craig Grismore