Iranian envoy: CIA involved in Neda Agha-Soltan 's shooting?
John MITCHELL
Herblay FRANCE
bonsoir ,
picked up the article below from CNN. George Little from the CIA does not know that we here at 911 blogger are very well informed of the CIA's track record and know what the CIA is capable ( Iran 1953 , etc ! ) http://www.google.fr/search?hl=fr&ei=Hp9GSojSFeaZjAed461j&sa=X&oi=spell&resnum=0&ct=result&cd=1&q=cia+assassination&spell=1
and we can be surprised that he is offensed.
"in response, CIA spokesman George Little said, "Any suggestion that the CIA was responsible for the death of this young woman is wrong, absurd and offensive." "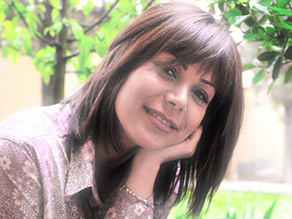 http://www.cnn.com/2009/WORLD/meast/06/25/iran.ambassador/


MEXICO CITY, Mexico (CNN) -- The United States may have been behind the killing of Neda Agha-Soltan, the 26-year-old Iranian woman whose fatal videotaped shooting Saturday made her a symbol of opposition to the June 12 presidential election results, the country's ambassador to Mexico said Thursday.
Neda Agha-Soltan, 26, was shot to death in Tehran on Saturday.
"This death of Neda is very suspicious," Ambassador Mohammad Hassan Ghadiri said. "My question is, how is it that this Miss Neda is shot from behind, got shot in front of several cameras, and is shot in an area where no significant demonstration was behind held?"
He suggested that the CIA or another intelligence service may have been responsible.
"Well, if the CIA wants to kill some people and attribute that to the government elements, then choosing women is an appropriate choice, because the death of a woman draws more sympathy," Ghadiri said.
In response, CIA spokesman George Little said, "Any suggestion that the CIA was responsible for the death of this young woman is wrong, absurd and offensive."
Though the video appeared to show that she had been shot in the chest, Ghadiri said that the bullet was found in her head and that it was not of a type used in Iran.
"These are the methods that terrorists, the CIA and spy agencies employ," he said. "Naturally, they would like to see blood spilled in these demonstrations, so that they can use it against the Islamic Republic of Iran. This is of the common methods that the CIA employs in various countries."
But, he added, "I am not saying that now the CIA has done this. There are different groups. It could be the [work of another] intelligence service; it could be the CIA; it could be the terrorists. Anyway, there are people who employ these types of methods."
Asked about his government's imposition of restrictions on reporting by international journalists, Ghadiri blamed the reporters themselves.
"Some of the reporters and mass media do not reflect the truth," he said.
For example, he said, international news organizations have lavished coverage on demonstrations by supporters of Mir Hossein Moussavi, whom the government has said lost to the incumbent President Mahmoud Ahmadinejad by a landslide.
But those same news organizations have not shown "many, many demonstrations in favor of the winner," he said.
Further, he said, members of the international news media have failed to report on people setting banks and buses afire or attacking other people. "The only things they show are the reactions of the police," he said.
Because of restrictions on reporting in Iran, CNN has been unable to confirm many of the reports and claims relating to protests.
Ghadiri said it is only fair that security forces protect the lives and property of the Iranian people.
"If in America supporters of Mr. McCain had gotten out on the street and tried to burn the banks during the last election, do you think the police would just sit idly by and be a spectator?" he asked, referring to the GOP presidential candidate who lost the presidential vote in November to Barack Obama.
Ghadiri called on backers of Moussavi to "accept the majority's victory."
Ahmadinejad's overwhelming victory was no surprise, Ghadiri said, noting that a poll published in the United States three weeks before the June 12 elections showed Ahmadinejad with a commanding lead. "Why don't you show that?" he asked.
Ghadiri also addressed questions about the rapid reporting of the election results, which the opposition has cited as evidence that the ballots were not properly counted.
"It wasn't said that only four people counted the 40 million votes," he said. "There were tens of thousands of people in Iran who counted these votes. They declared that this is very simple."