2011
Over 70 body parts from 9/11 victims were found in 2010.
Could it be that more remains in 2011 have been found? The NY Medical Examiner does not make it 100% clear if these were body fragments from previous recovery efforts in 2010 or 2006; or if perhaps more fragments have been found in 2011. Here is the latest from CBS New York:
Forensic technicians have identified another set of human remains found in the rubble of the World Trade Center, nearly a decade after the 9/11 terrorist attacks.

The office of New York City's medical examiner announced Tuesday that it had successfully matched a set of remains to 40-year-old Ernest James, who had been assumed dead in the Twin Towers' collapse.

James was identified within the last few days through DNA testing, a spokeswoman said. He worked for the professional services firm Marsh & McLennan Companies, which lost more than 350 employees and consultants that day.
Submitted by
mouv4x8
on Sun, 05/29/2011 - 10:22am
"The black box of September 11 " (The 9/11 black box)
May 27 2011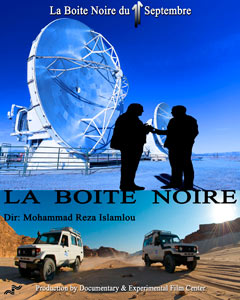 This film gave me the same effect of an energy drink; it achives (in my opinion) the rare combination of erazing the mountain of silly things and dishonest vindications poured on Theiry Meyssan since the beginning of his revelations embarrassing over 11-September! It is, do not hide it, an ode on Thierry Meyssan, which is so pleasant for whoever supports this journalist with his exceptional courage, known in the whole world for his work over 11-September.

Submitted by
mouv4x8
on Sun, 05/29/2011 - 6:00am
John MITCHELL
Herblay FRANCE
bonjour,
sorry for the black out since nealy 6 months but I will catch up with you on the 911 truth movement in France.
Since the successful General Assembly of the French association ReOpen911 ( http://www.reopen911.info ) the 7th of Mai 2011, the French truth movement is starting to move more strongly towards the public to inform them what's at stake with the 911 crime and why it is important that we must have the truth.
http://www.reopen911.info/evenement/assemblee-generale-et-rencontre-avec-les-membres-de-l-association-reopen911.html
A look back at the mobile exposition of 20-10-2010 see annex °1.
This mai 2011 we have a new mobile exposition see annex °2
A National Sickness
by Calvin Sloan
On Sunday, May 1st, 2011, around 7 p.m. PDT, the Obama administration revealed its noble murder of Osama Bin Laden to the world. The face of terror, the Emmanuel Goldstein of 21st century America had been slain; thus began our prolonged period of two-minute hate.
By Monday morning, the front cover of every major newspaper in the country was graced with Bin Laden's face and a concise headline regarding his execution. People would have something to talk about for the May 2nd work week, and surely after viewing, again for the 1,000th time in their lives, footage of the 9/11 attacks, people would be suffering from nightmares as well.
Terror alerts were issued. Security measures were raised. Demagogic speeches were given. And, following standard procedure, the source, the authority of the information was never questioned by the mainstream media, nor by the mainstream 'alternative' outlets.
Who was that authority?
This years new Project Censored 2011 Book has been released including numerous stories and references to the 9/11 cover up. Dr. Peter Phillips and Mickey Huff explain in this interview that they have been censored by so called "alternative" left wing publications because of their refusal to drop 9/11 truth content!
From the show notes: "Censored 2011" with Dr. Peter Phillips and Mickey Huff. We discuss the new Project Censored book and some of the most censored news stories of the past year. --END--
Listen Here: Guns and Butter: Project Censored 2011

Pleease buy the new book and help fight media censorship! Here: Project Censored 2011
Thanks again for another wonderful interview by Bonnie and her team at Guns and Butter KPFA