Architecture Boston Expo
Architects & Engineers for 9/11 Truth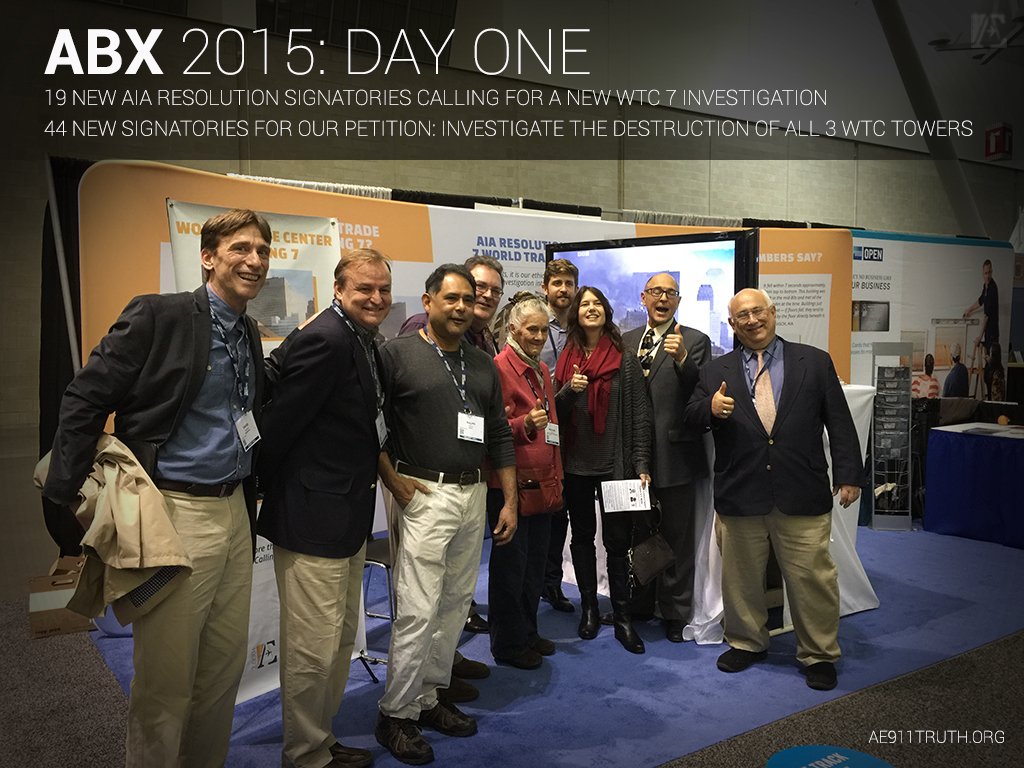 Today is the first day of the 3-day Architecture Boston Expo/ABX2015, with 10,000 architects in attendance, to include our 12-strong crew of AE911Truth volunteers. Reaching out to hundreds of Architects, today we secured 19 additional AIA member sponsors for a new resolution calling upon the AIA to call for a new WTC 7 investigation.
The team also secured 44 new signatories for our petition at AE911Truth.org demanding a new investigation into the destruction of all 3 World Trade Center skyscrapers on 9/11.
This Thursday, November 19 from noon-12:30pm, Richard Gage, AIA, will be presenting at ABX's Learning Stage LSC02: The Third Tower: Solving the Collapse of 47-Story WTC Building 7.
If you support a new investigation, sign our petition: http://www.ae911truth.org/signatures/ae.html
Follow the News: http://www.ae911truth.org/news.html