Bush and Cheney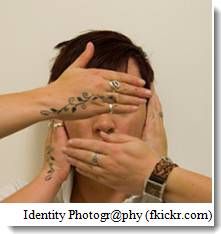 (Washington, DC) Stratfor Global Intelligence just published an essay announcing that the nation's rulers have conducted a "successful war" on terror following the events of 9/11. The author, CEO and Stratfor founder, George Friedman, dressed up the standard Bush - Cheney justification for the past ten years of foreign misadventures and domestic decline
"…one of the most extraordinary facts of the war that begin on 9/11 was that there have been no more successful major attacks on the United States." George Friedman, September 6
That's the argument pure and simple. How do you counter that?
First, the statement excludes the most important fact about 9/11. It was a "successful major attack on the United States." The event caused human tragedies accompanied by the shock that the most powerful nation on earth left its centers of governance and finance unprotected.
Friedman and those he defends have one overriding imperative in discussing 9/11, exclude the event itself as a topic of discussion. Move on as though history starts after the successful attacks. Never ever let the topic focus on Bush administration's command negligence surrounding 9/11.
February 15, 2008
Crucial Week for Impeachment
By David Swanson
Something very important happened in Congress on Thursday. After 7 years of cowering in fear of every dictatorial demand from Bush and Cheney, House Democrats finally rose up and said NO.
First, House Democrats refused to give immunity to the telecom giants for illegally wiretapping the calls and emails of every American - despite two Bush press conference hissyfits and endless Corporate Media lies.
Second, House Democrats declared Harriet Miers and Josh Bolten to be in contempt of Congress for rejecting subpoenas to testify about the U.S. Attorney scandal, despite an faux-angry walkout by Republicans. Watch Rep. Robert Wexler's excellent floor speech:
http://www.wexlerforcongress.com/multimedia.asp?ItemID=238
Could this be the start of holding George Bush and Dick Cheney accountable for their innumerable High Crimes?
The main problem we face is time. Since this is an election year, Congress will stop legislating and start campaigning full-time in May. Since impeachment hearings take time, those hearings must begin now.