Cynthia McKinney | Hero
From Cynthia's most recent email - make sure you check out her latest speech - it is brilliant. Also please help her retire her campaign debt!:
My friends! Some great things are happening and I want to update you on them all--or at least the ones I can remember right now!
First of all, St. Patrick's Day is my birthday and I received a wonderful message from my son saying how atypical his mom is: she spent her birthday protesting the government! Well, the message was wonderful because he at least remembered it was my birthday! We're making progress here . . .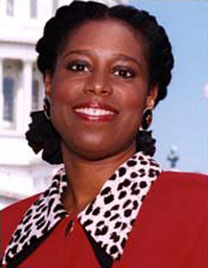 Today at work, I was having a conversation with someone about how the majority of politicians in Washington D.C. are scum. I then proceeded to tell him that it's a shame they drove Cynthia McKinney out of Washington D.C. Before I knew it, I heard the familiar mantra, "She's a nut."
Cynthia McKinney has done more for the people of this country than almost any other politician. To the best of her ability, she spoke the truth to power, and she did so with a great heart, and a great soul.
I am hoping in the coming elections that a few more Cynthia McKinney's will make it into Washington D.C.
I'm also hoping that we haven't seen the last of the real McCoy.
Thank you Cynthia for everything you've done for us. You are missed more than you know.
The 9/11 Omission Hearings - Complete Videos Inside
Rep. Cynthia McKinnney Questions Rumsfeld, Myers About 9/11 Wargames - Video Inside