Durham Community Media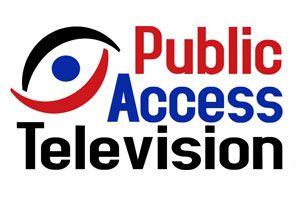 9/11 Truth is gaining steam in North Carolina as "Experts Speak Out" airs on local television stations throughout the state. I (RL McGee) put this documentary on public access station GPAT-23 in Greenville / Pitt County last week. It will run for several weeks at various time spots.
This was super-easy to do. There was no annual fee to become a producer and no orientation class to attend. I didn't even have to mail them a DVD since the station agreed to download the program from online! I just filled out 2 forms (Local Producer form and Program form) and mailed them in. Then I emailed the website for accessing the 1 hour version of ESO.
http://www.pegmedia.org/index.php?q=msvr/showall/554/detail.
It has also recently aired in Chapel Hill, Carrboro and Durham thanks to Bette Smith. Starting in Chapel Hill in late October, The People's Channel has shown this breakthrough documentary by AE911Truth continuously in Chapel Hill / Orange County, and then its sister station aired the documentary in Carrboro in early November. Soon after Durham Community Media came on board and has been airing "Experts Speak Out" since mid-November in Durham County, NC.
Recent air times: