Port Authority Of NY/NJ: No Records For WTC Security Company Linked To Bush Family
The following is a February 5, 2009 Port Authority of New York and New Jersey Freedom of Information response indicating that no records were located regarding the pre-September 11, 2001 World Trade Center security companies tied to Marvin Bush, brother of former U.S. president George W. Bush.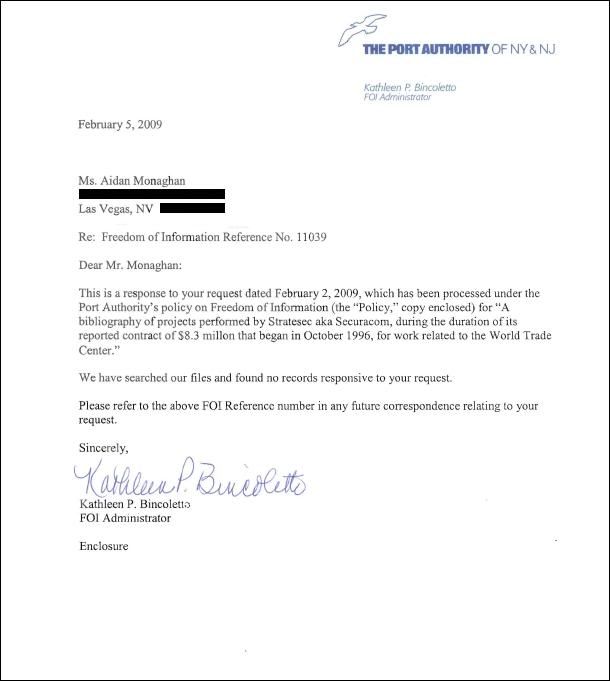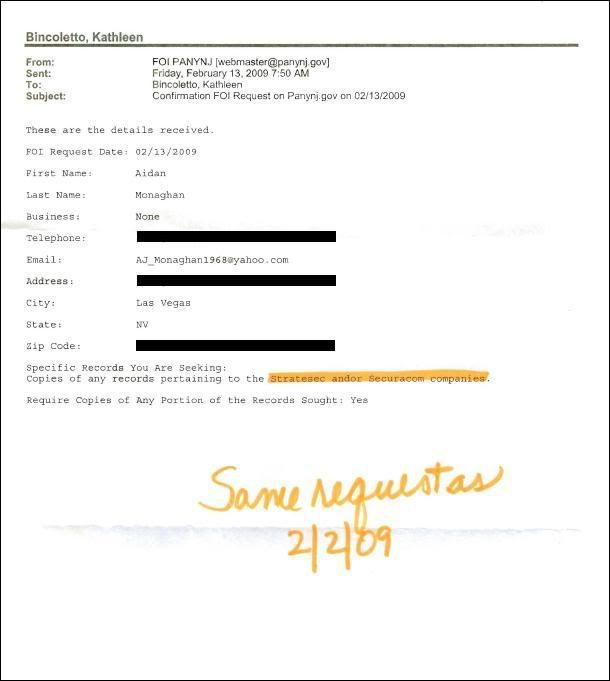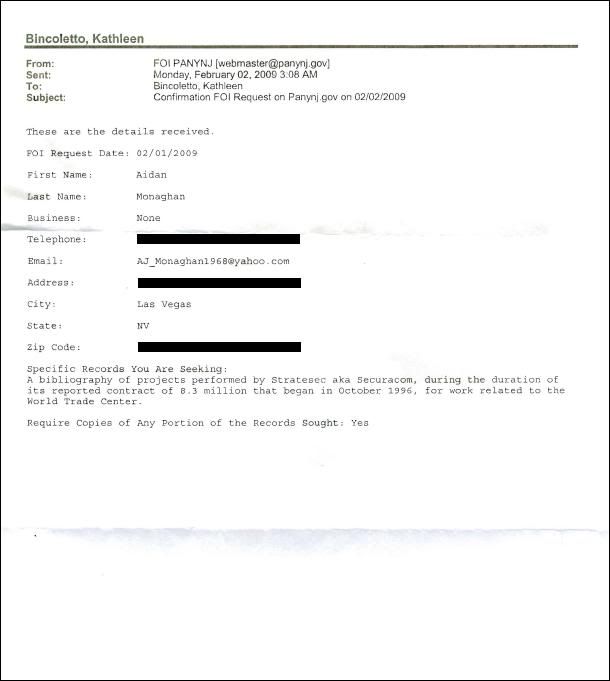 TRIMMING THE BUSHES
Family Business at the Watergate
By Margie Burns | February 15, 2005
TIES TO THE TWIN TOWERS—Securacom, beginning with its previous incarnation, Stratesec, unlike many other security firms, did not separate security consulting from providing security services. As a single-source provider of end-to-end security services, it offered everything from a diagnosis of existing systems, to hiring subcontractors, and to installing video and electronic equipment. It also offered armored vehicles and security guards.
The company emphasized continuing relationships with a few big long-term clients, including the World Trade Center, home to the Twin Towers. According to SEC filings, the World Trade Center and the Metropolitan Washington Airports Authority, were two of the company's three biggest clients in 1996 and 1997.
http://www.washingtonspectator.com/articles/20050215bushes_1.cfm