Chris Floyd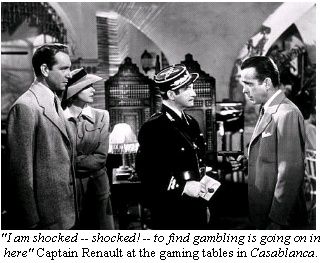 "So once again, and for the last time, we ask the question: How does this alter the prevailing conventional wisdom about the war?" Chris Floyd, Leaky Vessels: Wikileaks "Revelations" Will Comfort Warmongers, Confirm Conventional Wisdom, Empire Burlesque, July 26, 27
Wikileaks head honcho Julian Assange may be annoyed with the 911 Truth movement and all those conspiracy theories. But he may be appalled when he reads that one of the leading authors and researchers on imperialism and the Iraq war, Chris Floyd, has taken him to task for making much ado about nothing.
Floyd makes his case early on in the article, with maximum effect:
The Bomb in the Shadows: Proliferation, Corruption and the Way of the World
by Chris Floyd, Tuesday, 08 January 2008
"...Edmonds' revelations should be seen in their larger historical context, as an outgrowth of the activities of BCCI, the "Bank of Credit and Commercial International," a supposed financial group that a U.S. Senate investigation called "one of the largest criminal enterprises in history." BCCI was a prime vehicle for clandestine nuclear proliferation, among many other illegal activities, and was also used by the CIA and the White House for various covert operations, including secret military and financial support for Saddam Hussein. It also paid numerous grandees of the Democratic and Republican parties to front its operations – and gave George W. Bush $25 million to rescue one of his many business failures...
...The nuclear proliferation-for-profit ring is just one of the criminal operations that a genuine investigation of the 9/11 attacks would bring to light. Because once you start exploring any part of the dark nexus where so much of the world's business is really conducted – the shadowlands where covert operations, criminal networks, terrorism, high finance and state policy mingle, and battle, in profitable murk – all manner of chicanery is bound to emerge. And so, much as the probe into the assassination of John Kennedy was short-circuited in part to prevent exposure of a wide range of "black ops" involving the U.S. government, the Mob and other unsavoury players, so too the 9/11 attacks will never receive a full, unfettered investigation, but will remain forever – and deliberately – a matter of dispute, breeding arrant crankery and disturbing truth in equal measure, with the latter always tarred and obscured by the former..."
Continued...
http://tinyurl.com/2xtdsr