San Diego 9/11 Questions Meetup Group's August 11th Visibility Action
Abby
Mon, 08/13/2007 - 12:18am
We spent the night of the 10th putting our little signs up all over San Diego. Then we continued our visibility the rest of the day, starting off in downtown San Diego, in front of NBC studios. After two hours, we had a 5 block truth march around the Gaslamp Quarter while hundreds of tourists were eating lunch and walking around. The truthing continued at Balboa Park where we reached many people as well. The 11th was a huge success, and to make the weekend even better, our screening of Press for Truth that we hosted through Democrats.com went off without a hitch tonight! We reached tons of mainstream Democrats and Progressives with 9/11 Truth. I hope the visibility everywhere was as encouraging as ours.
(Pictures continue after the jump.)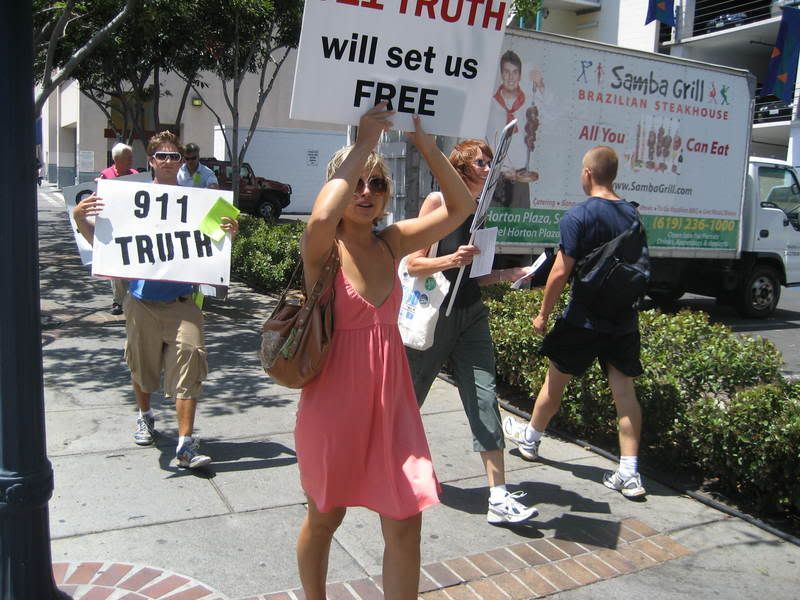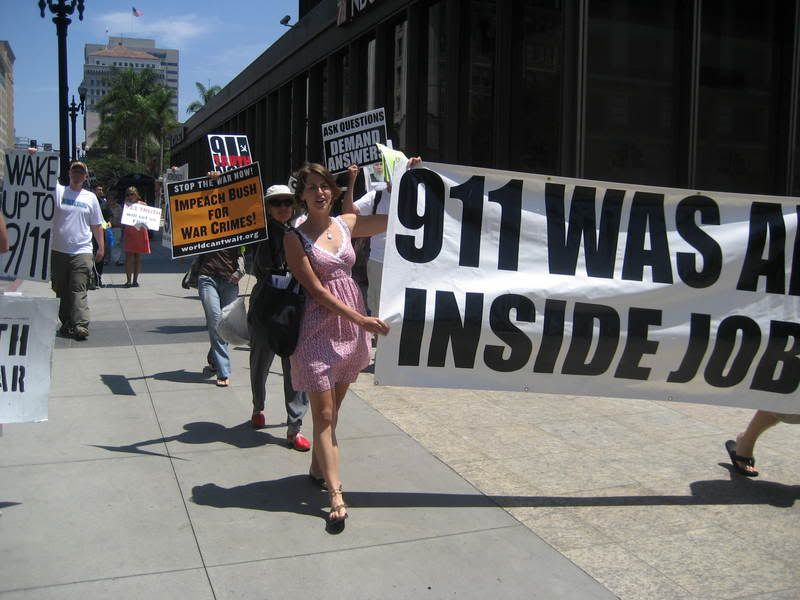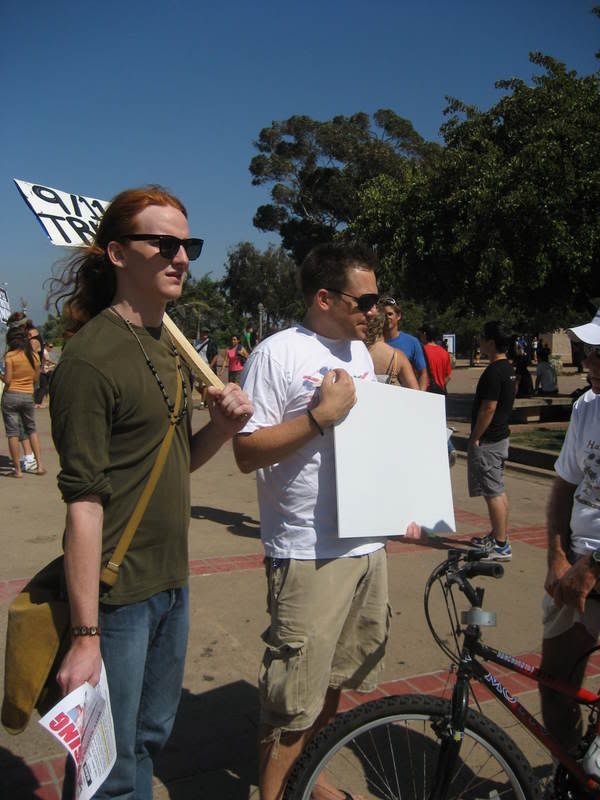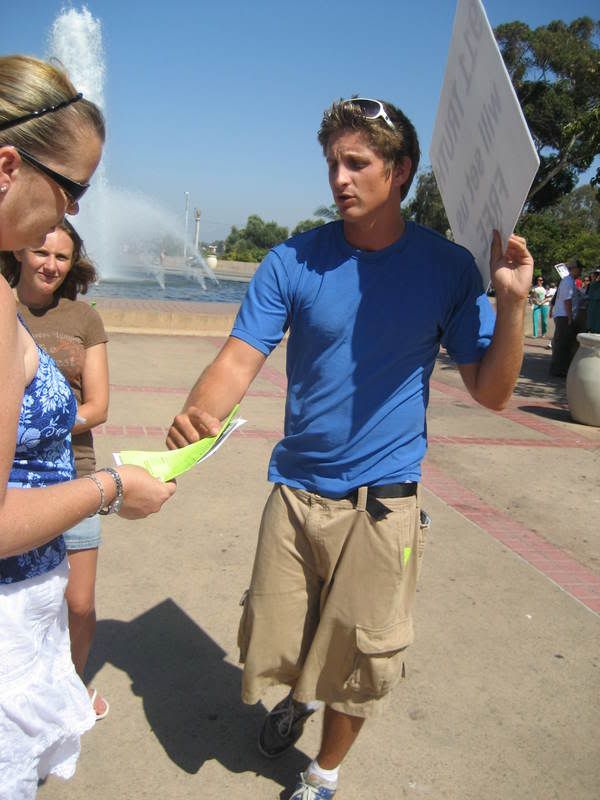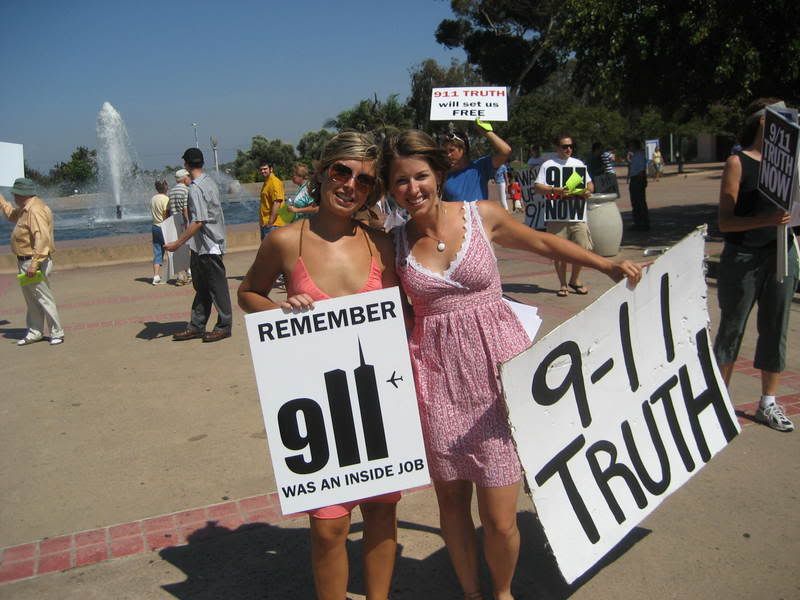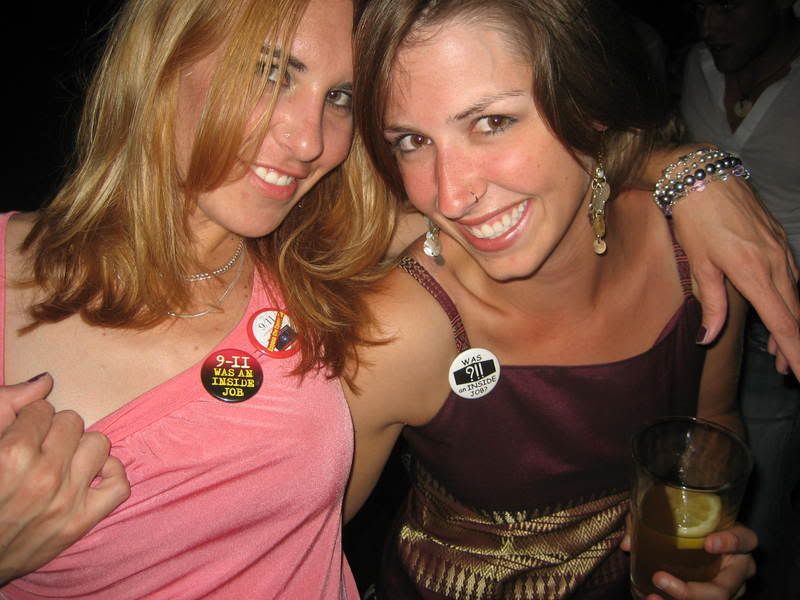 We couldn't go to the bars last night without putting on our truther flair.