The Boston Globe did the unthinkable: It gave Architects & Engineers for 9/11 Truth some ink!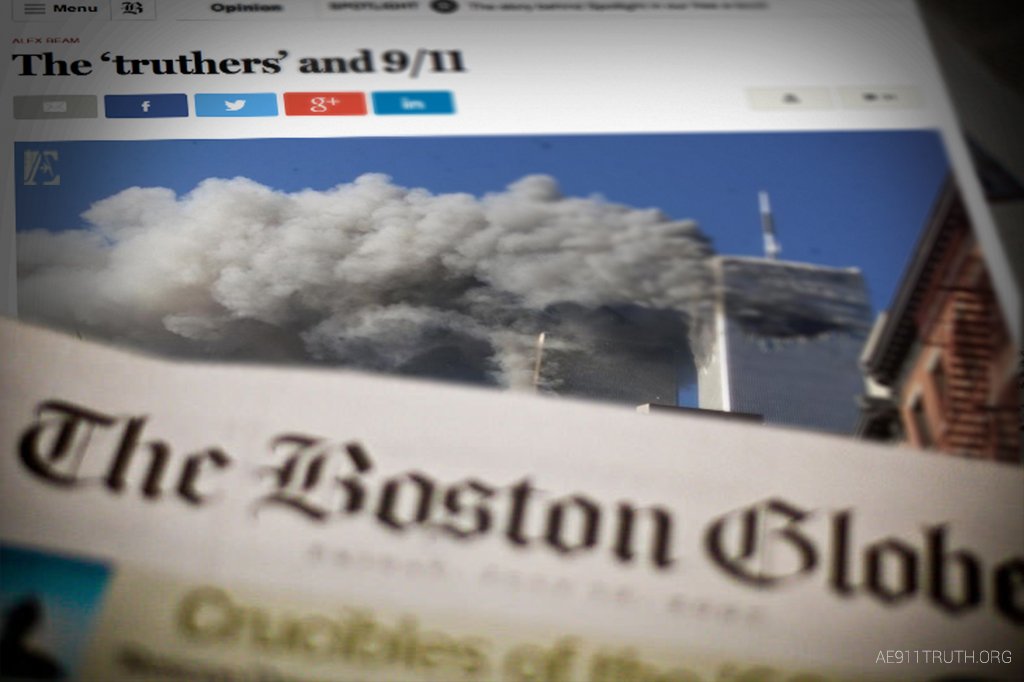 Columnist Alex Beam interviewed AE911Truth founder Richard Gage in the lead-up to this week's architecture industry trade show in Beantown.
Dubbed the ABX, which stands for Architecture Boston Expo, the convention ranks second in both attendance and importance to the crème de la crème event—the American Institute of Architects' annual conference.
Not surprisingly, Beam makes the usual trite digs at 9/11 "truthers," the name he insists on calling the 2,350-plus professional architects and engineers who have signed AE911Truth's petition calling for an independent investigation of the destroyed WTC towers.
But Gage holds his own, directing a few jabs back at Beam...
Learn more >> http://bit.ly/AEglobeFB