unitary executive
By Michael Collins
Part I of III
First published at Daily Censored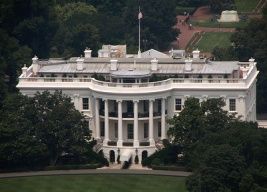 WASHINGTON - Selected to run by the powerful and wealthy, promising the public one thing and delivering another after elected, the President of the United States is the focus of a new political doctrine - the unitary executive. The office of the president has rapidly become a law unto itself over the past ten years. (Image)
Some time before February 2010, the President of the United States authorized the assassination of a U.S. citizen living overseas. The citizen was identified by the White House as a terrorist.
Unlike previous government programs to kill individuals overseas, this one wasn't a covert operation. The program was openly announced, without qualification. Dennis Blair, the Director of National Intelligence, discussed the plan in February at a congressional hearing. A few weeks later, John O. Brennan, the president's National Security Adviser, announced that the marked man was one of "dozens" of U.S. citizens put on the presidential death list because "they are very concerning to us."
The principal of unfettered executive power, absent political and judicial restraint, was officially established. Executive power now supersedes established law.