9/11 Truth & Impeachment Radio Show w' Senator Karen Johnson, Eric Larsen, Phil Burk, Barbara Ellis, Carol Wolman, Brad Newsham


State Senator Karen Johnson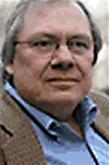 Eric Larsen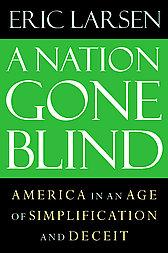 A Nation Gone Blind: America in an Age of Simplification and Deceit
Listen Monday, May 19th 2008, 10:00- 11:00 pm (CST) to the Questioning War- Organizing Resistance radio show on the WeThePeopleRadioNetwork.com and to our guests focusing on 9/11 Truth- State Senator Karen Johnson and Eric Larsen.
Listen 11:00 pm - 12:00 midnight (CST) to to our guests focusing on Impeachment- Phil Burk, Barbara Ellis, Carol Wolman and Brad Newsham.
State Senator Karen Johnson recently peened an Op-Ed entitled We deserve the full truth about 9/11 and came out publicly in support of Architects and Engineers for 9/11 Truth. She wrote to those who applauded her for speaking out:
Just to tell you a little bit more about myself, I've been looking at the 9/11 controversy for quite awhile. I've attended a number of lectures, have read many articles, and I think I've watched every DVD out there. I also have looked at many web sites. As a legislator, I've learned that it's very important to hear all sides of an issue. I'm very appreciative of the work of Richard Gage and Dr. Steven Jones and so many others who have been doing research and leading the effort to get a new investigation. This research has persuaded me that I needed to stand up and be counted. My husband, Jerry, is very supportive of me (but he's sick of attending meetings after all these years!) and my concerns about the 9/11 investigation. We have 33 grandchildren with one on the way, and we don't want to leave them a society where people cannot get honest answers to reasonable questions.
Eric Larsen is the author of A Nation Gone Blind: America in an Age of Simplification and Deceit and recently penned- The Debate Over 9/11- NOTES FROM A DYING NATION Number Three. His powerful voice and website have been muted mysteriously and deserve to be heard.
Eric Larsen was born in Northfield, Minnesota, where, after attending the public schools, he graduated from Carleton College in 1963. He took an M.A. in English from the University of Iowa and in 1971 completed his Ph.D. there, with Robert Scholes as one of his faculty advisors. For his dissertation, under the direction of William Cotter Murray, he wrote a volume of original stories accompanied by his own critical commentaries.
In 1971, after living abroad for two years, Larsen joined the English Department of John Jay College of Criminal Justice, CUNY, and remained there until his retirement in early 2006. He is married to the editor Anne Larsen. The couple have two grown daughters.
Larsen published stories and essays in quarterlies and magazines throughout the 1970s and 1980s, and in 1988 Algonquin Books of Chapel Hill brought out his novel "An American Memory," which became the winner of the Chicago Tribune's inaugural Heartland Prize for the year's best novel of or about the middle west.
In 1992, Algonquin published "I Am Zoë Handke," a novel complementing and advancing several of the elements and themes of "An American Memory." Changes in the national mood, in reading habits, in academics, and in popular taste from the early 1990s on brought about
a situation whereby Larsen's third and fourth novels ("The End of the 19th Century" and "The Decline and Fall of the American Nation"), making up a tetralogy, remain unpublished. In spring 2006, Shoemaker & Hoard published his book of political and cultural criticism, "A Nation Gone Blind: America in an Age of Simplification and Deceit." Here is a great review posted at Online Journal.


Phil Burk


Barbara Ellis


Carol Wolman


Brad Newsham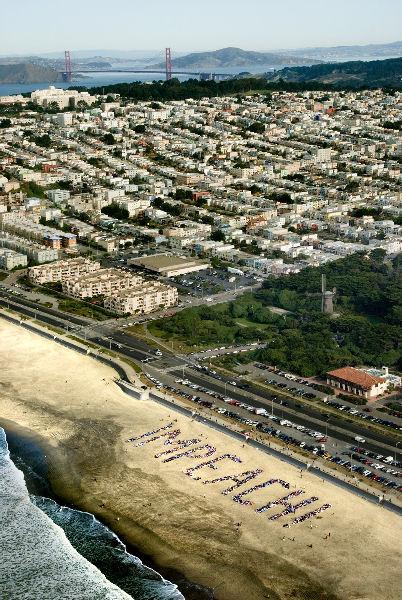 Beach Impeach
Phil Burk is a software and hardware developer who has kept up the outstanding impeachment website- www.impeachbush.tv and has publicly championed Impeachment at various forums, most recently at the Bush Impeachment Forum at the California State Democratic Convention in
Sacramento where the 900 seat auditorium was filled to capacity.
Dr. Barbara G. Ellis has been working tirelessly for impeachment and will speak about the "Nixon Flooding Plan," the impeachment ad that ran in Roll Call which all members of congress receive, and another idea- the Writ of Mandamus, a legal baseball bat to force Congress to do its job and begin Impeachment hearings. Unfortunately we need a heroic lawyer willing to swing it, and haven't found one, yet.
Ellis worked her way to a Pacific University BA as a reporter/photographer/copyeditor for the Forest Grove News-Times. It was training that led her to be a LIFE magazine reporter, then editorial page editor and writer for the Beirut (Lebanon) Daily Star, copyeditor at the Washington (DC) Evening Star, associate editor at International Medical News Group, and publications director for Portland's Standard Insurance Co. Ellis was an assistant professor of technical journalism at Oregon State University, and assistant chair and professor of mass communication at Louisiana's McNeese State University. She has written six books, one of which— The Moving Appeal —was nominated for the 2004 Pulitzer Prize in history. She is the principal in Ellis Associates, LLC of Portland, a free-lance writing firm, and involved in screenwriting and political journalism and activism. Ellis holds an MA in journalism from the University of Minnesota, and a doctorate in English from Oregon State. A local activist, she's a member of the South Side DemocracyforAmerica Meetup Group, the Portland chapter of We the People National Coalition for Impeachment, a campaigner for
Steve Novick's senatorial race, and a member of
Portland's 9/11 Truth Alliance as well as being one of the 650 members of Scholars for 9/11 Truth & Justice organization. She was married to a National Geographic senior writer and has two grown children, one granddaughter.
Carol Wolman has worked tirelessly for impeachment. In 2006 she was a write in Congressional candidate for Impeachment, this year she
is on the ballot as a Green Party Candidate for Impeachment. She has also been working to build The Longhouse Coalition and the New Broom Coalition to build a stronger grassroots movement to support people who favor peace over war, people over corporations, planet over profits, justice. She has practiced psychiatry for many years and penned many excellent articles including- Is the President Nuts?. Her husband and son have also contributed to her work and produced a film entitled- High Crimes and Atrocities documenting the grounds for impeachment.
Brad Newsham organized multiple Beach Impeach events. He is also an author who has published accounts of his travels ( Take Me With You & All the Right Places )and drives a cab. Recently he announced his committment to run for Congress as a write-in candidate against Barbara Lee because she is not pushing for Impeachment. He is part of a growing coalition of Impeachment candidates and is urging people to run as write-in Impeachment candidates in every Congressional district across the nation.
Questioning War- Organizing Resistance is hosted by Carol Brouillet, a longtime activist who organized three conferences on Strategies to Transform the Global Economy and (the first) marches on her Senators and Congresswoman in January 2002 to Demand a Congressional Investigation of 9-11. She publishes the Deception Dollars, and Co-Founded the 9-11 Truth Alliance, and the Northern California 9-11 Truth Alliance . She organized premieres of films, educational events, marches, rallies for 9-11 Truth, the San Francisco International Inquiry into 9-11, and produced the film Behind Every Terrorist- There is a Bush. She is also a mother of three boys and held a weekly Listening Project in downtown Palo Alto from October 2001 to October 2007, now she holds it once a month on the 11th, in solidarity with other 9/11 Truth activists worldwide. She ran for Congress in 2006 on the Green Party ticket on a 9-11 Truth, Peace, Impeachment platform and will be on the ballot again in 2008.
Past shows are archived - 2008 Radio Shows and 2007 Radio Shows.