projection
"The black box of September 11 " (The 9/11 black box)
May 27 2011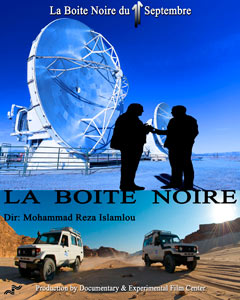 This film gave me the same effect of an energy drink; it achives (in my opinion) the rare combination of erazing the mountain of silly things and dishonest vindications poured on Theiry Meyssan since the beginning of his revelations embarrassing over 11-September! It is, do not hide it, an ode on Thierry Meyssan, which is so pleasant for whoever supports this journalist with his exceptional courage, known in the whole world for his work over 11-September.

Styve
Tue, 09/18/2007 - 10:19am
Caught this on Counterpunch this morning, and started reading, but then its core dishonesty became tiresome, so I thought I would offer it for dismantling and public response (his email address is at the bottom).
-------------------------------------
http://www.counterpunch.com/docherty09182007.html
Britain's 9/11 "Truth Movement": Who's Responsible?
By ALEX DOCHERTY
As the sixth anniversary of the September 11 attacks passes the 9/11 conspiracy industry shows no sign of decline. While most adherents to the various conspiracy theories reside in the United States and the Middle East, the conspiracy circus - or "the 9/11 truth movement" as it styles itself - is an increasingly visible presence in the UK. Initially an internet based affair, the UK conspiracy advocates have developed national and local campaigning groups who organize public meetings, teach-ins and film showings and they have become a visible and vocal presence at anti-war demonstrations. Their most high-profile supporter and organizer in the UK is David Shayler, the former MI5 operative and recent converts to the cause include the journalist Robert Fisk and gay rights and anti-war activist Peter Tatchell.